Danita Waterfall Brizzi is on the world stage this week as Air Cargo Africa continues in Nairobi, Kenya.
In a bravura presentation part of a roundtable discussion on Tuesday, this dynamic female airline professional, who began her career at Pan American World Airways, keeps moving on up while delivering some straight from the shoulder insights into DL Africa and some other thoughts and revelations as well.

"Delta operations to and from Africa have been one of many great success stories in cargo over the past several years.
"With respect to U.S.-Africa flight offerings, this route is largely an untapped market.
"Delta is currently the only U.S.-based carrier with operations to the continent and we feel this gives us a huge jump on our U.S. domestic-based competition.
"Today in cargo, we see consistently full bellies going both into and out of destinations like Johannesburg.
"As airport infrastructures keep on improving in destinations across the continent, Delta Cargo will continue to support the needs of our customers, who clearly see the business potential between the two continents."
"Also, as trade relations between the U.S. and Africa get better, Delta Cargo will look to expand our cargo business in destinations across the continent.
"Of course, we believe in Africa and want to be part of the growth and success story here.
"For 2010, our U.S. to Africa flights averaged 69 percent positional load factors, while Africa to U.S. flights averaged 33 percent positional load factors.
"There is a need to champion trade between these two regions of the world and Delta Cargo plans to support this need in every way possible. In Africa we already facilitate the import and export of products such as textiles, automotive parts, fresh produce and seafood.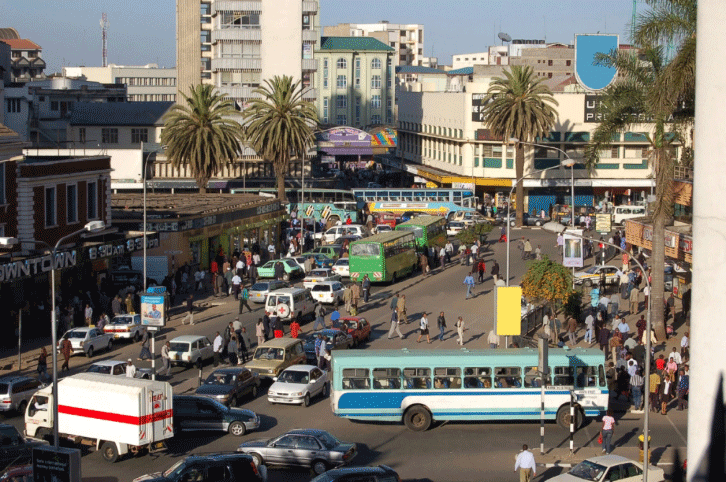 "Talking Delta Cargo—we saw a large YoY increase of tonnage between 2009 and 2010.
"There were a number of causal factors to our growth in 2010.
"The signs of recovery from the economic crisis of the past few years have certainly been a large contributing factor to our recent success.
"As industries across the board have begun to experience the recovery, the need for global expedited freight services has grown.
"Leveraging one of the world's best cargo networks, Delta has been able to help our customers as their businesses begin to see these signs of recovery.
"In addition to the economic recovery, a disciplined plan for maintaining operational efficiency, including a rational approach to capacity, and a firm commitment to backing our customers' business needs with best in class customer service, have had a huge impact on our division's success.
"Taking an even wider industry view, global air cargo witnessed a significant recovery in 2010 from the recent recession, which impacted all businesses over the past few years.
"Signs of recovery have not only just shown themselves in Delta's financial statements this year; however we still have a steep hill in front of us.
"As IATA has warned, air cargo traffic is expected to slow down over the next year and a half.
"Delta's improving revenues, low-cost structure, strong cash flow and unmatched merger synergies have built a foundation for an expected solid overall financial performance in 2011.
"Delta has also financially positioned itself well for the future, with a strong commitment to reducing debt and improving our balance sheet for the long term.
"By securing this position of effectively curtailing capacity where necessary, and continuing to provide our customers with best in class customer service, we believe that we can continue our success during future economic slowdowns or declines."
Danita began her aviation career in February 1989, recruited from a U.S. Master's degree program in Russian Studies into the Pan American Airways Management Training Program. After job training and coursework in New York, Danita received her immersion into Airport Customer Service for 20 months in Moscow, Russia.
From Russia with love, she was transferred to the European Headquarters in Frankfurt, Germany as Regional Analyst support for both ACS and Passenger Sales management through the transition of the Delta acquisition of Pan Am, which included temporary duty assignments in Belgium, Sweden and Atlanta.
When DL headquarters moved to London, Danita transferred there into the position of Manager – Sales Training & Administration, developing the first passenger and cargo sales training department in Europe as well as the first European-based Regional Assistant StepUp program.
In September 1994, Danita was sent back to Moscow, taking over the near-bankrupt joint venture between Delta and Aeroflot as Executive Director, Delta Aeroflot Travel Enterprise. While there, she developed the business into a successful profit center, including the Airport First Class lounge (which is still there today), Worldspan reservations systems office and training center, and travel agencies.
In 1996, Danita became the Regional Director – Cargo Sales & Operations – Europe, Middle East, and India responsible for cargo sales and operations for 44 online cities in the region and a budget of USD$185 million.
During that time she shepherded the re-structuring of the former Pan Am cargo hub and warehouse in Frankfurt, implementing extensive changes in cargo security, negotiating handling and sales vendor contracts, creating sales and marketing plans, opening new stations in the Delta international expansion, and participation in the development and implementation of the Delta Cargo/Swisscargo Atlantic Cargo Excellence, and later Air France Cargo alliances.
In July 2009, Danita was promoted to the position of Director – Cargo Sales & Service – Europe, Middle East, Africa and India, based in Frankfurt, where she oversees DL staff and General Sales & Service Agents in 50 online and offline stations in 33 countries.
She enjoys swimming, playing classical piano, teaching Sunday School, and continues to refine her language skills in Russian, German, Italian and French.
FlyingTypers is proud to report on this dynamic past and future air cargo leader and to include this story in our exclusive Women In Air Cargo series.
Geoffrey/Flossie