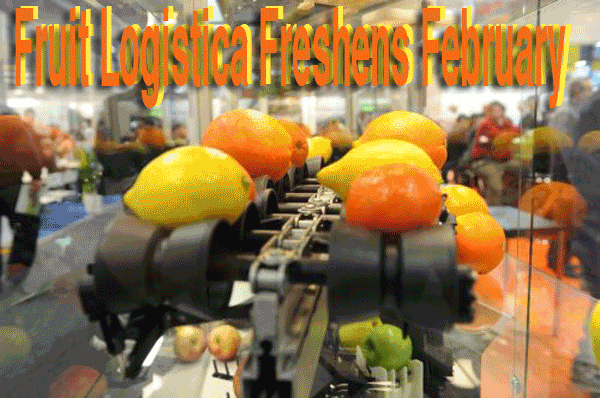 That big Fruit Logistica Berlin event from February 8-10 in Messe Berlin once again delivered the goods and has fast become a peach of a trade show for everybody who attends the yearly gathering. There were big turnouts of fresh produce amidst the halls, and thousands of suppliers and customers went up and down the line and included growers, transportation experts, materials, handling, and others.
In total, more than 2,400 companies from across the entire fresh produce value chain were present in a single location—including global players as well as small and medium-sized suppliers from all around the world.
More than 56,000 visitors from 139 countries attended the event.
Said Messe Berlin COO Dr, Christian Göke: "Fruit Logistica is a top-class premium product characterized by the presence of the industry's key decision-makers as well as by excellent reviews from exhibitors and trade visitors who praised the commercial results achieved at the exhibition."
But it is not all beer and skittles at Fruit Logistica.
The event is all about innovation and pushing the envelope towards new thinking as well.
For example, at FL, an area called "The Greenery" included a grouping of new, innovative fresh products, including a mini seedless pepper called "Sweet Pepper Power" and a new variety plum tomato branded "Red Egg."
If the idea is to get more veggies into people "and the other way around" Fruit Logistica is at the forefront of that movement.
Yes, Fruit Logistica (like almost every trade show) gives awards, but at least here judges and attendees alike can internalize the winners and judge for themselves.
And some of the winners are not only interesting, but seem like fun as well.
A runner up for the Fruit Logistica 2012 Innovation Winner was www.lovemysalad.com.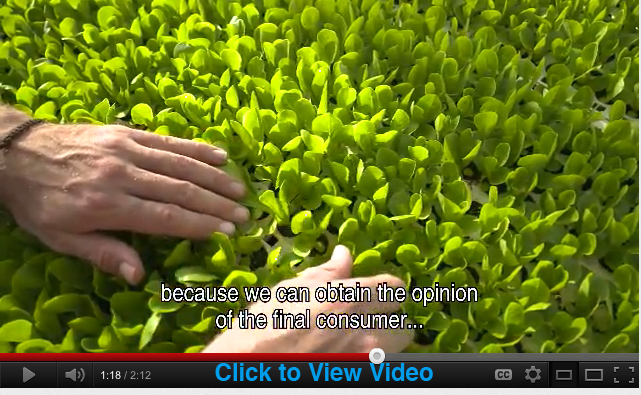 It is described as an international social salad network initiated by entrepreneur Rijk Zwaan as a way to help increase vegetable consumption.
"lovemysalad.com brings consumers and professionals together to inspire each other by sharing their passion for vegetables," Rijk Zwaan said. http://www.youtube.com/watch?v=4nvBeRkeCYg
The Fruit Logistica trade fair also offered specialized sectors connecting the fresh fruit and vegetable business with products across the entire value-added chain, from growing to the point-of-sale.
Products on show included fresh, unprocessed fruit and vegetables, dried fruit, nuts, herbs and spices, organic products, self-service flowers, and potted plants.
Also taking place at the Berlin Fairgrounds (as if the Fruit Logistica Expo was not enough) was the Fifth installment of FRESHCONEX, a specialized event for the fresh produce convenience segment that attracted over 11,000 visitors.
Highlighted by The FRESHCONEX Business Forum, an integral part of the three-day event included meetings presenting information on the latest trends in fresh convenience products.
Ian Neil, Sales Manager, Perfotec B.V., declared:
"For us, FRESHCONEX is the most important trade fair in Europe.
"This is where the whole industry gathers in one place."
Kell Holm, President and CEO, Fresh-Appeal USA Inc., added:
"Fresh-Appeal participated at FRESHCONEX four years ago.
"Now we have a new product that we were able to present perfectly here.
"We are very pleased with our presence at the show."
Come September 2012, Asia Fruit Logistica takes off in Hong Kong http://www.asiafruitlogistica.com/en/
The next Fruit Logistica Berlin is set for February 6-8, 2013. http://www.fruitlogistica.de/en/
The next FRESHCONEX Berlin is also set for February 6-8, 2013. http://www.freshconex.de/en/
(Geoffrey)