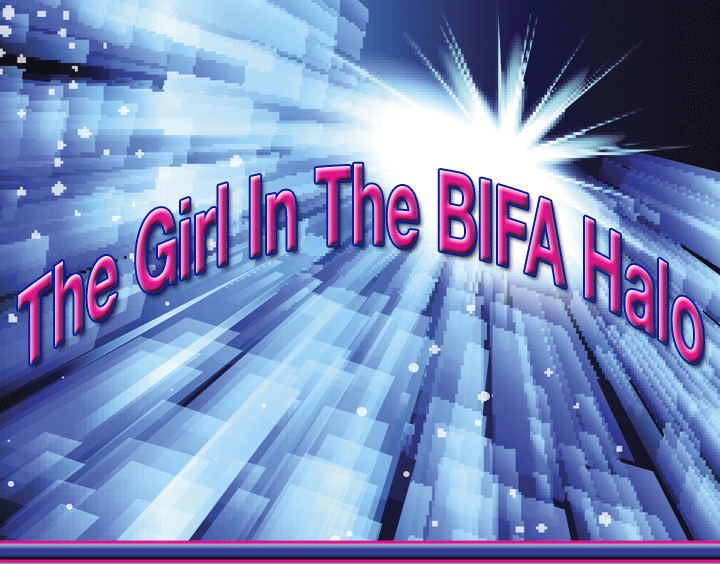 When FlyingTypers learned that the recipient of this year's 'Young Freight Forwarder of the Year' award was a woman named Jenifer Taylor, we lit up with excitement. As originators of the 'Women in Air Cargo' series (now a common trend amongst air cargo reportage), we are only too eager to shine a spotlight on those previously dim corners of air cargo where women sometimes still reside.
Mark us down as surprised, then, when we tried to find any information on Ms. Taylor. She just received this powerful recognition from a wonderful, old line, industry-building organization, but it seems the cargo community was content to simply report that a young woman won an award—nothing more. Everything we read was a quick recycle of the BIFA (British International Freight Association) Freight Service Awards' press release—as if it's enough to say that someone is young, a woman, and received an award. As an organization with quite a few women in the ranks, we'd like to clarify—it isn't enough. If it is important to report on the recipient of an award—if it is important to report on that recipient for the sake of their gender—then it is doubly important to highlight what, exactly, they do.
Astonishingly enough, each report we read neglected to even mention what Jenifer does. We reached out to Jenifer to offer her the opportunity to illuminate the cargo community about her work, her award, and what led her into logistics.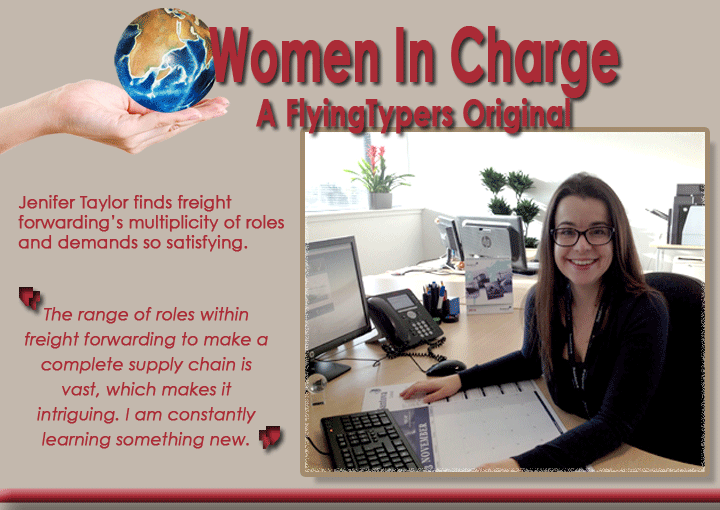 Jenifer Taylor has worked at Santova Logistics for the past four-and-a-half years. She describes Santova as "a sophisticated end-to-end supply chain management solutions business. We identify areas within our clients' company that we believe we can offer improved efficiencies and a competitive advantage by refining their supply chain. This is achieved through our IT solutions, Intellectual capital, and supply chain analysis."
A typical day for Jenifer involves "coordinating global shipments of varying commodities from start to finish, and focusing on the most appropriate route and cost-effective delivery of each." She works with her customers to coordinated all top-to-bottom arrangements for their shipments, "providing the costs of transporting goods and the arrangements that need to be made, informing them of shipping options, transit times, or regulations affecting shipments… communicating and negotiating rates daily with carriers, such as transport companies and airlines.
"I arrange collections and deliveries, book space with carriers, raise all the necessary shipping documents and arrange consular documentation as required; I also prepare and transmit Customs declarations.
"I raise and send invoices out to our customers as well as check [that] invoices from our suppliers have been received correctly and pass these for payment."
While her responsibilities remain, for the most part, in the UK, Jenifer says, "All markets are different because of client's expectations; overseas territories have different requirements and legalities that differ from the UK.
"My responsibilities may begin in the UK, but are always far reaching, from controlling overseas collections or deliveries [to] ensuring cross border compliance to final point completion of a movement."
Like many people in the cargo community, Jenifer's journey into logistics was seeded by a basic desire to explore the world. While she wasn't sure what she wanted to study in school, she knew she "wanted to meet new people and gain some new experiences, as well as earn money to travel."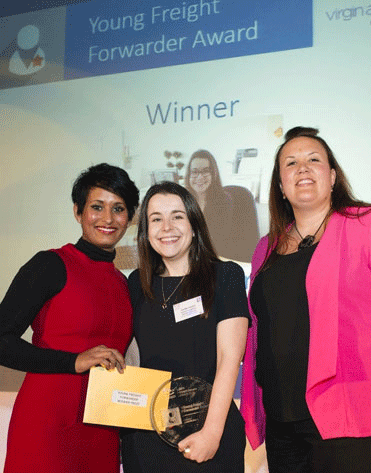 According to Jenifer, "One is not able to study logistics in school in the UK.
"When it came time for me to leave school I had two choices: I could either go onto further education or find myself a job. I enjoyed the social aspect of school and had a passion for Maths and English, however at 16 I wanted to get out into the world and start a career.
"I visited a local careers center and was encouraged to apply for a freight training scheme working for a cargo handling agent at Heathrow airport, and I have been working in logistics ever since," said Jenifer.
A few years ago, a report was released that claimed women were better multi-taskers than men (an idea most glaringly illustrated when watching a woman wrangle all the elements of her career and family life), so it comes as no surprise that Jenifer finds freight forwarding's multiplicity of roles and demands so satisfying.
"The range of roles within freight forwarding to make a complete supply chain is vast, which makes it intriguing. I am constantly learning something new.
"The industry is ever changing, every day brings another exciting challenge, and you never know what the day ahead has in store.
"The range of commodities being shipped around the world is immense, and working for a truly global forwarder presents opportunities to learn about different industries, businesses, and cultures, which helps keep things interesting.
"The diverse and passionate people I've met within logistics have inspired me to excel; with hard work, focus, and versatility there can be a career for you regardless of your level of education," said Jenifer.
To receive the award from BIFA, Jenifer wrote about how BIFA can "more effectively engage with younger employees of its member companies," but it was certainly her work with Santova in South Africa that helped ossify her as the obvious recipient of the award.
South Africa is Santova's biggest market, having been founded there. Jenifer works as the "key contact for a significant international client . . . successful in implementing new major high street fashion brands into South Africa." Working with two high street fashion brands—Topshop and River Island—Santova's "innovative supply chain model . . . has now become their global standard." The result of Santova's success in South Africa has lead to a new contract for another high street brand, "with more stores in the pipeline." Jenifer has become instrumental in changing the face of South Africa, paving a smooth road over which international companies may travel into the continent.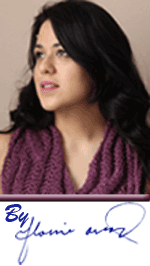 With so many responsibilities to juggle, it's only healthy to indulge in a little escapism—and Jenifer's are particularly healthy. She runs "to stay relaxed and keep [her] mind focused," and enjoys "using [her] imagination… regularly [watching] films and [reading] fiction novels." In terms of going somewhere for work, she would like to visit the USA, where "starting a career is more difficult due to higher educational requirements," but for enjoyment, being a lover of nature, she'd "like to go on a safari in South Africa or visit the Galapagos Islands."
Interestingly, there is only one other woman in her office, "but most of [her] colleagues within [the] network . . . are women." This story is one we hear often, and we wondered what advice the Young Freight Forwarder of the Year would offer other young people—and young women especially—interested in logistics.
"Training on the job can certainly take you places, there is a lot to learn, the industry is male dominated and can be a daunting place.
"Stay strong, determined, and work hard and you will be rewarded with an exciting, vibrant career," Jenifer assured.
Flossie Arend