FIATA Forwards Istanbul Week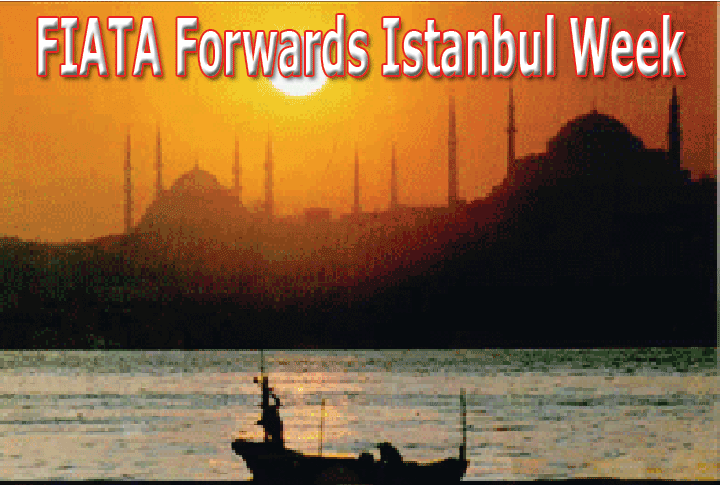 Want to get a forwarder really mad?
It depends on who is telling the joke (and to whom), but it goes something like this:
"Everyone seems to know what the world's oldest profession is, but can you guess the second oldest?"
Well, to hear FIATA tell it, the time is long past for forwarders to get some respect.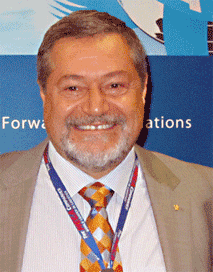 As to the forwarders who intend to show up at the FIATA World Congress taking place October 13-18 in Istanbul, it might be cool to be the proverbial fly on the wall. On October 18, FIATA holds its top meeting, the AGM. The latest topic to rule the agenda of FIATA concerns has to do (once again) with IATA, and the airlines' attempts to levy surcharges on non e-AWB compliant forwarders.
AGM will also announce that the next FIATA World Congress will be held in Taipei, September 8-13, 2015.
Politics and other issues aside, we address the FIATA event with a "here and now" executive of no small stature.
The always affable and straightforward Secretary General of FIATA, Marco Sorgetti has a big job, and from what we have gathered, he delivers on all fronts.
Sorgetti is serious, but always able to smile and bring out the best in people, which is probably why he has gained such high marks as both the behind-the-scenes and (when needed) public face of FIATA.
Marco spoke to FlyingTypers just as the doors at Istanbul swung open wide for the FIATA World Congress 2014, situated at Hilton Istanbul Bomonti Hotel & Conference Center.
As we began, Marco's face, which radiates kindness like Pavarotti, took on a slight frown. As he spoke his eyes revealed a dubious hurt.
"Geoffrey, I must say I do not particularly like this 'statement' as this allegation infers that freight forwarders make money from other's difficulties.
"My view is that notion is as old as the famous profession that you mentioned.
"Freight Forwarders provide trade facilitation, and they do so all the more efficiently where facilitation already exists.
"The contribution of logistics to the market value of goods is notoriously on the rise and it is greater in countries that already benefit from well-developed infrastructure and facilitated business processes.
"In other words, logistics, of which freight forwarders are principal actors, add all the more value where at first sight it would be less expected.
"Maybe we should move on and think about what freight forwarding is today and the services it provides."
FT: What is the top agenda item at the upcoming FIATA gathering at IST?
MS: "Well, the top agenda item is enshrined in the FIATA Congress theme: 'Sustainable Growth in Logistics.'
"That theme means we need to deal with issues such as making transport and logistics less impactful on the environment through greater efficiency, the same efficiency that should ensure growth for an industry that has been consistently on the rise for more than a generation now.
"This also means ensuring that our future employees are properly trained and aware of the changing procedures.
"That effort requires a strong drive in training where FIATA is certainly among the world leaders.
"We have delivered thousands of FIATA diplomas all over the world.
"To my knowledge, this is the only 'portable' business qualification that exists in logistics today for all modes of transport, including air."
FT: What would you like the shipping public and your airline partners to know about freight forwarding that they may have missed?
MS: "I would be seriously impressed if everyone started realizing that logistics indeed makes contemporary life possible, but logistics does not exist without organising several jobs into one, and that is precisely what freight forwarders do, everywhere in the world. What normally happens is that everyone takes this crucial function for granted, and that should no longer be the case."

Young People Shine At FIATA

FT: Can you briefly access the goals and discussions at the last FIATA conference and describe how well FIATA has done in meeting objectives set forth a year ago?
MS: "I think we have done pretty well. FIATA have more members than ever, an unparalleled line up of speakers from both the private sector and the institutions, some interesting work ahead enshrined in new memorandums with institutions and peer organisations, and we are launching new training initiatives and are ready to attend the largest World Congress in many years.
"In doing so, we have lost no money and during coffee breaks we also make coffee and sweets . . . it gives us a bit of time to plant the FIATA Flag on the moon. Well . . . almost.

"FIATA includes young people and sets forward awards and recognition for ideas to encourage the 'next gen.'
"Our awards program is a highlight of our annual event and sets the stage for recognition and endorsement of what can develop into great forwarding careers.
"Personally I know that one of the winners has already found employment with FIATA members.
"But I am also aware that additional information should be heard from the horse's mouth.
"Here are some other winners who are leading by example:
Javier Romeu was the first winner awarded in 1999. He comes from Spain and is now Freight Forwarding Division Sales Manager at TIBA. Additionally, he is a member of the Executive Board of Directors of Grupo Romeu, and shares the responsibility of defining the strategy of the family-owned group, where he is part of the fourth generation.
2006 winner Marlena Kustra (neé Goldberger) is now EMEA Ocean Trade Director Asia Europe at CEVA Logistics.
Alina Wenzel, winner 2009 from Germany, is now Business Development Manager at SCHENKER & CO AG.
Daniel Terbille, 2012 winner from South Africa, is now Senior Key Accounts Manager – Retail at UTi South Africa (Pty) Ltd.
Janna Marie van Burgeler, 2013 Winner from Germany for her dissertation titled 'The FIFA World Cup 2014 Moves the World,' moved to Chile and is now Project Specialist at DHL Global Forwarding Santiago de Chile.
"These are winners in FIATA and in their own life as well," Marco Sorgetti said.
Geoffrey