What Makes EMO Trans
Atlanta Run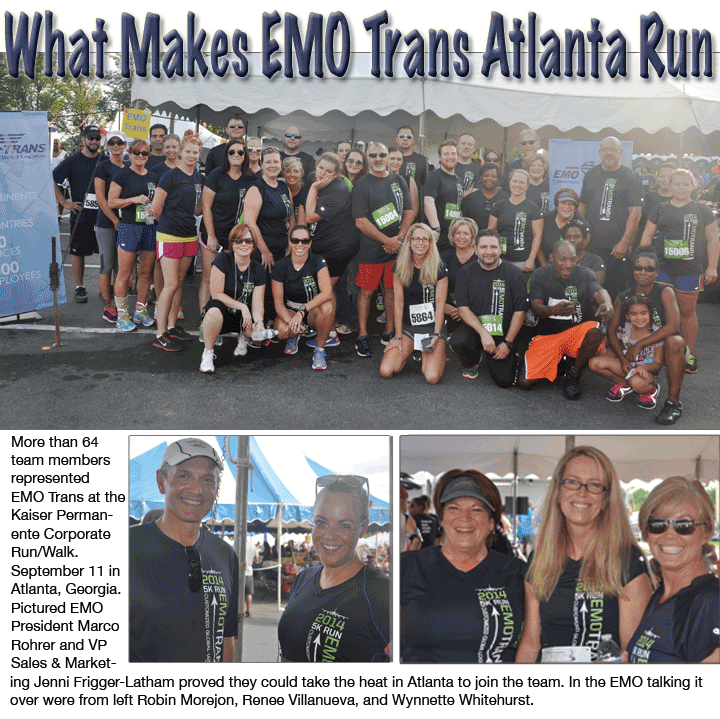 People and companies supporting charities through events are nothing new in our business.
In fact, air cargo is known throughout the world for its generous participation, answering the call in emergencies, raising money for those in need, and otherwise always extending a helping hand.
A charity event in Atlanta, Georgia, on Thursday, September 11, raised special interest (as events on that date can do) as more than 16,000 people took part in the Kaiser Permanente Corporate Run/Walk.
Teams from more than 400 Atlanta companies participated in the 5K event at Turner Field to raise monies to support many local charities.
Among the group of stellar companies participating at the event was fast-growing logistics specialist EMO Trans, which showed up for the eighth consecutive year and managed to field 64 of its 78 Atlanta employees at the event, including company President Marco Rohrer and Vice President Sales & Marketing Jenni Frigger-Latham, who flew into town specially for this event.
EMO Trans, as many people who attended TIACA 2012 in Atlanta may already know, is a major presence at Hartsfield International Airport and also in the ocean shipping business here.
Opened in 1984, EMO Trans Atlanta initially capitalized on the large textile market of the southeastern U.S.
Today, EMO Trans customers include major companies in technology and electronics, carpet and flooring, fasteners, steel and bearings, manufacturing machinery, lighting, and paper products.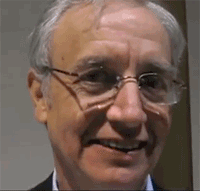 "EMO moves cargo through the ports of Savannah and Charleston, as well as Atlanta's Hartsfield International Airport, "said Jim DeLoach, (left) EMO Trans branch manager.
"Our 50,000-square-foot facility is adjacent to the world's busiest airport, which is also close by the new North American headquarters and test track for Porsche AG," he explained.
"Right now, we see great potential for the Atlanta market as traffic to and from Asia is building.
"Other activities include the avionics industry in the southeastern U.S. and the automotive industry, which has also seen solid growth here."
Asked about the charity run, Jim noted:
"We participate to not only celebrate fitness and fellowship, but to also raise money for important causes like the Atlanta Food Bank."
People's lack of food is important to think about at harvest time.
Geoffrey