Blame India's tech-savvy Prime Minister for the e-tail boom, but Narendra Modi's push for smart cities and his love for social media have encouraged mouse-chasing Indians to go clickety-click from the confines of their homes.
The result? Domestic cargo has been experiencing growth and even low-cost carriers, with their constraints of quick turnaround times at airports, are going all out to get express cargo packages.

Double Digit Growth

Figures from the Directorate General of Civil Aviation point out that the country's domestic cargo has seen a whopping double-digit growth in the last 16 months – though the highest figures have been recorded at the metro airports of Delhi, Mumbai, Bengaluru, and Hyderabad.
The latest to start serious air cargo services in the country is low-cost carrier SpiceJet. After going through a near-death scenario at the end of last year when the carrier saw its initial promoter, Ajay Singh, (in photo below) coming back to take over the reins and revive the company, SpiceJet is keen to embrace cargo to boost its revenues.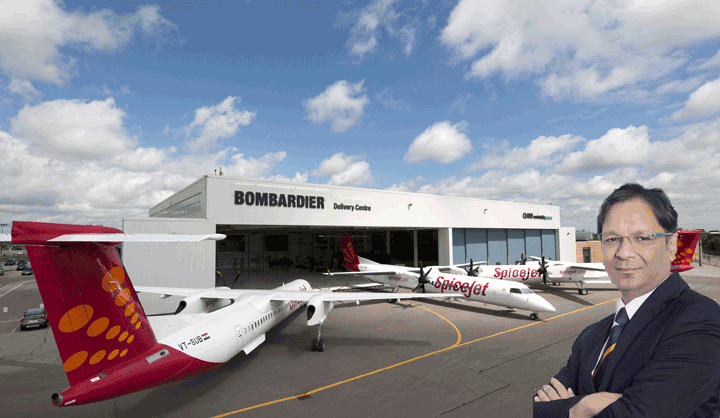 Losing Its Shirt

Incidentally, SpiceJet has huge accumulated losses of $477 million as of June 30, 2015, against shareholders funds (including advances towards subscription securities) of just $182 million.
Today, the company's total liabilities exceed its total assets by $17.50 million. Also, according to the Centre for Asia Pacific Aviation (CAPA), the carrier needed "critical" investment of $200 million for a turnaround.
Hence, all the more reason to look for a source of revenue.
SpiceJet sources pointed out that in August 2015, the carrier earned a little over a million U.S. dollars from cargo and though figures were yet to come in at the point of filing this report, September would see the earnings shoot up to $4.5 million in October, which is in the midst of the festive season in the country.
For the moment, revenues from cargo operations total 3-4 percent of the airline's passenger revenue.
Singh said that if the air cargo services take off, the revenues would go up to 10 percent of the passenger revenue by the end of the current fiscal year.

Lots of Ideas

SpiceJet Chief Operating Officer Sanjiv Kapoor was quoted saying that the cargo operation move was still in a planning stage and that "a lot of ideas are being considered."
Meanwhile, the carrier has been working to boost its back-office: it has organized a team that will be solely responsible for cargo.
On the other hand, it has subscribed to SmartKargo, the cloud-based cargo IT solution, and has also started consultations with cargo agents to improve its services, including delivery.
The carrier has also constituted a 'crack team' under Singh to oversee its cargo operations and target customers and e-commerce companies.
In fact, SpiceJet with its dedicated cargo plan seems to have stolen a march over the country's successful no-frills airline IndiGo, with its plans to launch dedicated freighter services.
If the services materialize in the next three to six months, SpiceJet will become the second carrier with dedicated freighters—the other one being Blue Dart with its seven planes—in the country.

Here Is The Plan

The SpiceJet plan includes starting freighter services to the country's northeastern region, which still remains largely unconnected.
The carrier will use aircraft from its fourteen-strong Bombardier Q-400 fleet.
It also has eighteen B737s and two A319s.
These planes, which are idle at night, will be used to fly freight between Bangalore and Delhi, according to Manjiv Singh, who is responsible for SpiceJet's cargo operations. "The aircraft would be those sitting dead at night," said Singh.
SpiceJet's foray in cargo comes at a crucial juncture.
Domestic cargo operators have been aware of the coming boom and have been demanding a boost in infrastructure.

Caution Flag Flying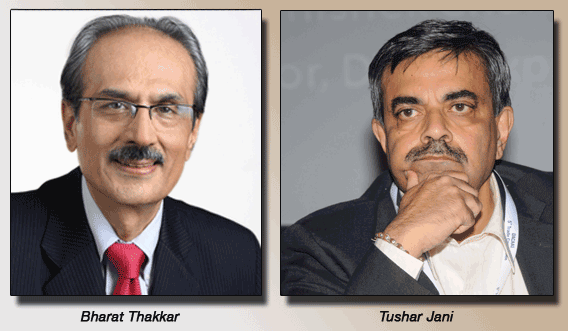 Bharat Thakkar, former president of the Air Cargo Agents Association of India (ACAAI) cautioned that while domestic cargo had gone up 18 percent last year and it is expected to grow 20 percent each month until January 2016, there was an abundance of bellyhold cargo capacity.
"Airlines," he said, "are finding it difficult to fill up the space."
Anyone desirous of launching freight service will have to keep these factors in mind before making investments, he said.
According to a veteran in the air cargo trade, Tushar Jani, chairman, Cargo Service Centre, one of the main cargo terminals at Delhi Airport (incidentally, he was one of the founders of Blue Dart): "The time has come to innovate and think out of the box. The (air cargo) industry has to move beyond the coming year and 'take a look at 2022.' Air cargo," he underlined, "would grow without a doubt – despite the infrastructural and other challenges."
Today, Jani noted, integrators were preparing for the impending boom and they would be competitive.
In such a situation, Jani advised the domestic air cargo industry to move out of the airport and go to the doors of the customers and, of course, change processes.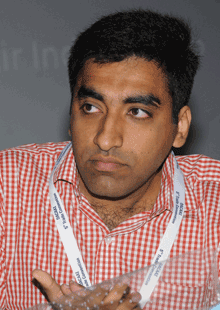 Manglani Delhivery

Another major player, Bhavesh Manglani, founder and CEO, Delhivery.com, has been in the thick of the e-commerce boom. His outfit serviced 2 cities, 6 clients, 20 sellers, and 500 products per day in 2011 and ramped up to provide services to 175 cities, 800 clients and 90,000 products per day in 2014.
In 2015, 'Delhivery,' he said, would handle around 200,000 consignments per day and deliver to 300+ cities.
By 2020, Manglani's services would reach 20,000 pincodes (zip codes) or 98 percent of the country.
Higher and higher.
Tirthankar Ghosh