"Air freight demand out of Asia remained strong through the first quarter and early indicators suggest Q2 will see more of the same," reports a
survey from APAC Forwarding Index, adding that "recent and anticipated volumes on key lanes to and from the region have been rising."

By The Numbers
"Right now 54 percent of survey respondents predicted Asian air freight volumes across all lanes will be higher in three months than at present, with 37 percent expecting them to remain the same and just 9 percent expecting them to be lower.
"Also 52 percent of respondents reported that volumes this month compared to last were higher, while only 11 percent said they were lower.
"The most dynamic lanes in April compared to March were from Asia to Europe, where 73 percent of respondents reported higher volumes month-on-month, Europe to Asia, where 55 percent said volumes were higher, and Asia to North America, where 63 percent said volumes had risen."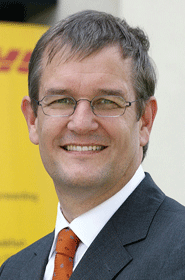 For The Record
DHL Global Forwarding Global Head of Air Freight Ingo-Alexander Rahn, told Flying Typers the air freight market had started the year strongly with an early Chinese New Year peak and "the first quarter ended with strong quarter-end growth across the board."
Another forwarder who asked not to be named said the lack of slots available for ocean shipping boosted volumes on the Europe to Asia . "There has been modal shift, and we're expecting that to continue, until the lines can give us the capacity we need," he added.

ACI Reports Biz Solid
The latest data available for the first quarter supported the index survey findings. Airports Council International said although the timing of Chinese New Year skewed figures, global air freight surged 7.8 percent year-on-year in February. Hong Kong (HKG), Shanghai-Pudong (PVG), Seoul-Incheon (ICN), and Tokyo-Narita (NRT) reported traffic gains of 14.1 percent, 20.8 percent, 17 percent, and 11.9 percent respectively.

HKIA Queen Of The Skies
The world's largest air freight hub, HKIA, saw growth continue in March, when cargo handled totaled 433,000 tons, up 17.8 percent year-on-year, while over the first three months of 2017 cargo volume rose 11.5 percent year-on-year to 1.1 million tons. "The strong growth in cargo throughput [in March] was largely driven by exports, which recorded a robust 24 percent year-on-year increase," said a statement from HKIA. "Imports and transshipments also experienced double-digit growth. Amongst the key trading regions, Europe and North America showed the most significant increases."
AAPA Reports
The Association of Asia Pacific Airlines (AAPA) reported that in March, manufacturing production of major Asian economies expanded at a steady pace on the back of continually rising new business orders. "This helped support export-import activity, in turn benefitting the air cargo sector," said a statement.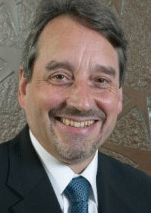 "As a result, the month saw the region's carriers register a healthy 12.7 percent increase in international air cargo demand, as measured in freight ton kilometers (FTK). Offered freight capacity expanded by a comparatively modest 3.0 percent, resulting in a significant rise in the average international freight load factor, by 5.8 percentage points to reach 67.6 percent for the month."
Andrew Herdman, (left) AAPA Director General, said air cargo markets had experienced a strong start to the year, with a firm 9.6 percent increase during the first quarter of 2017. "Elevated consumer and business confidence levels in some developed and emerging market economies translated into increased orders, thus supporting demand for air freight shipments," he added.
Looking ahead, Mr. Herdman continued, "The outlook for air passenger and cargo markets remains positive, against the backdrop of a broad upturn in global economic conditions."
Bankers Trust
Demand from China certainly remains strong. Export growth in USD terms rose to a much stronger than expected 16.4 percent y-o-y in March from -1.3 percent in February, with external demand in most markets improving, said investment Bank Nomura.
"By product, exports of traditionally labor-intensive products seemed to lead growth in March, with exports of clothes, footwear, and handbags growing more than 20 percent y-o-y," said the bank.
"Exports of mechanical and electrical products and high-tech products also grew, but at a much more moderate pace of 8.8 percent and 4.2 percent, respectively.
"Trade data were stronger than we expected in Q1. Moreover, with the U.S. unlikely to label China a currency manipulator, we believe this reduces the risk of an all-out trade war between China and the U.S., thus reducing downside risks to China's exports. Also, China can be expected to increase imports from the U.S. in an effort to reduce its trade surplus with the U.S."


East Side West Side
But air freight capacity remains an issue, and this has proven a dampener on rates. Drewry's East West Airfreight Price Index, a weighted average of all-in airfreight "buy rates" forwarders pay to airlines for standard deferred airport-to-airport airfreight services on 21 major East-West routes for cargoes above 1,000 kg, stabilized at an average of $2.84/kg in March after falling continuously from a 12-month high of $3.35/kg in November 2016. "The major airports reporting tonnage figure surged month-on-month," said Drewry. "Despite relatively low airfreight rates, there has definitely been growth in the trade.
"[But] capacity continues to rise, albeit at a slower pace than last year, although utilization has gone up along with the rise in load factors."
Stifel People
Stifel said air freight volumes had been strong throughout Q1 aided by a pronounced peak season followed by an early Chinese New Year and improving global demand fundamentals. The analyst said that "airfreight supply/demand has tightened a bit" in Q1 and anticipated year-on-year increases during 2017 "in the mid-single-digits at least."
Stifel added: "On some lanes, like the backhaul Europe-Asia, capacity tightness is driving some ocean volume to the air."
DHL Bullish Baby
While all signs are pointing upward Alexander Rahn is outright bullish saying:
"We expect the solid growth to continue, fueled mainly by positive economic conditions as well as rising consumer confidence," said Rahn.
SkyKing