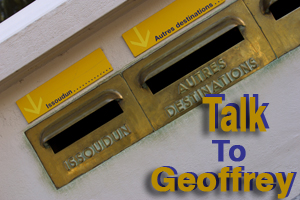 RE: Ditch Belly Lift Sez DJ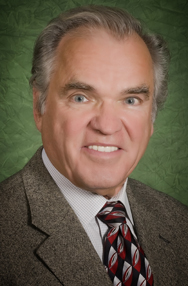 Dear Geoffrey:

I was intrigued by your Ditch Belly Lift American Friendship story and the commendable contributions to our collective air cargo intellect offered by Mr. D. J. Ghosh.
The air cargo business is a multi-faceted transport discipline, and to an extent unique in the fact that it is almost entirely demand derived.
I do recall a vertical integration exception back in the early nineties as KLM's GM for Saudi Arabia/Yemen.
I was based in Dharhan, headquarters of the legendary oil field development behemoth, ARAMCO.
The consortium purchased and operated their own aircraft to ferry people and materials (cargo) to and from their far flung drilling sites on the Arabian Peninsula.
This is one example of how I have come to view the business of air cargo on an equal footing as the transport of people, viz. passengers.
It is probably not politically correct to label people as cargo, albeit they do eventually convert to that nomenclature human remains, but in the core sense there is a similarity if one views moving people by air as an exercise in placing a corollary value on time and space.
KLM had it right mixing people with cargo on its DC-8 & B-747 "Combi" main decks, separated only by a flimsy "bulkhead."

So, what's the difference?
Even fish may apply as the time in '83 that we loaded onto a 747 Combi aircraft six-foot lemon sharks originating off the coast of Florida.
They were at home in electrically aerated sea water contained in specially built glass tanks fastened onto the main deck floor of the jumbo, just behind the passenger compartment on a flight from Atlanta to Amsterdam.
The live cargo was destined for an aquarium in Holland.
I like to say there was a group of lively bankers flying up front, or "loan sharks."
Whether it be piranhas, people, pharmaceuticals, air transport is the selling of time within a space assigned a specific dollar value return, i.e. profit.
As Southern Region Cargo Director for KLM in the early eighties, I presented a case where the company made more money carrying cargo in the winter -- off-season for passenger traffic -- than flying low fare "ski groups" and their wares.
The dollar value of filling the belly with general cargo was higher compared to the stowing of bulky, volumetric skis and ancillary luggage coupled by the fuel expending weight of the low yield passenger.
It was pure arithmetic in how best to maximize the value of time and space among the animate and inanimate commodities offered.
Applying similar metrics in the Middle East, to the pleased astonishment of the cargo manager, I once gave the order to reduce the passenger count of a weight sensitive DHA-AMS flight in favor of moving a large shipment of fresh tomatoes tendered in ULDs... harvested from the desert, too!
By the nineteen-eighties, the legacy U.S. carriers had missed their mark by not paying attention to cargo, literally giving away the business to those who cared: the intermediaries, or cargo agents (forwarders) that launched their own fleets, followed by the so-called integrators.
U.S. airlines were managed by passenger minded "travel" executives giving short shrift to cargo.
Much to the detriment of air cargo logistics development, their best talent was elevated to the hierarchies of the organization where passengers were the meat and potatoes, and cargo, gravy.
Now they are hungry for cargo.
In a commentary from this past week's edition of Aviation Week, George Hamlin quotes a statistic from the U.S. Transportation Department that beginning in the late 1990s, the legacies no longer covered total operating expenses with their passenger revenues.
Since none of the legacy carriers operate freighters, and domestic cargo revenues in particular have been decimated by the ascendency of the U.S. integrators (FedEx and UPS), an inability to cover the expenses of running a passenger-oriented network with passenger revenues helps to explain the legacies' recent interest in ancillary fees and charges.
In context to time tested horizontal integration of premium space and time, the next time a baggage fee is assessed, one may consider, as with the live passenger, a suitcase is actually freight in disguise worthy of an uplifted price tag when properly loaded in the appraised speedy space of flight.

Don Palmer
KLM GM (ret.)
Don Palmer, Director Business Development Cargo, Gate Safe, Inc.
dpalmer@gatesafeinc.com www.gatesafeinc.com

Dear Don,

Thanks for writing.
I loved your letter.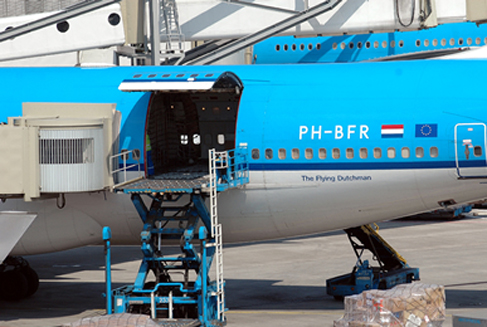 It brought back so many special memories including KLM Combi flights when with a couple of Geneevers under our belts we would slide into cargo to see what was up and label the trip "research". Like the time whilst everyone on the maindeck was eating dinner, we chatted up the handlers as they fed the horses at the same time and loved the juxtaposition.
Later when I created "True Blue" the story of KLM Cargo for Jacques Ancher as a 200-page picture book that was printed in Dutch & English, those happy days and many others shared with KLMers like Jan Kok, Henry Kluck, Jan Meurer, Leo van Wijk and Pieter Bouw and others in cargo were recalled to bring the story alive.
| | | | |
| --- | --- | --- | --- |
| Jan Meurer | Jacques Ancher | Pieter Bouw | Leo van Wijk |
I never thought as that time flew by that one day these memories would resurface with such fondness and downright emotion.
But that is exactly what has happened.
So thanks again for sharing and hope to see you soon.
Your friend,
Geoffrey
Dear Geoffrey,

I don't often feel the urge to react to somebody else's opinions in print, but I do feel that our friend DJ Ghosh's remarks must be put into context. I do not agree with much in the article you published, but I do see, like him, immense opportunities, downturn or no downturn.
For the rest, he seems to be advocating the integrator model as a panacea for our industry. While I am a great admirer of the achievements of the integrators, and the great solutions and innovations they have brought to their countless customers, it is obvious that the market share of the forwarder/airline combination continues to be dominant for the simple reason that it can provide the diversity of solutions and reach that shippers require. In other words, the integrators have not come in and eaten the cake of the forwarder/airline combination, the cake has grown exponentially and both models find ample opportunity for sustainable and profitable growth. In fact, integrators make ample use of forwarders' and airlines' services to complement their own offer to their customers.
Regarding the even more extravagant claim that belly capacity should be abandoned in favor of freighter capacity, I ask our friend to consider a world in which countless long-haul passenger operations would be cancelled due to the missing revenue and profit streams, or DJ (and all his fellow travellers) would find their tickets exorbitantly expensive, setting the industry back several decades to when air travel was a luxury few could afford. Or in which shippers and forwarders would be deprived of half the excellent solutions they have today for their sophisticated supply chains. Or in which twice as many aircraft would need to take off into the sky to accommodate the freight that was previously transported in bellies, thereby hugely exacerbating environmental impact, congestion, and many other problems.
I for one prefer not to contemplate such a world, and I am proud to be the leader of a passenger airline that treats cargo as a core and essential business, to the benefit of our shareholders, customers and the global economy.

Best regards
Oliver
Oliver Evans
Chief Cargo Officer
Swiss International Air Lines Ltd.

Dear Oliver,

Hope that all is well.
It cannot be said of you that you do not write thoughtful letters!
DJ enjoys omnipresence at almost every air cargo trade show I have ever heard of, from Nairobi to AMS to China to Sao Paulo.
We can figure most of our opposite number at these gatherings based on who they are, where they work and what they think and say.
In DJ's case, I am not absolutely sure what he does aside from think big thoughts about air cargo and share the same with lots of industry stakeholders.
I imagine he does some consulting, although I'm fairly certain that not many belly carriers will be seeking his advice.
But we are glad DJ is out there as mentioned, at times in the air, everywhere.
Makes for a better Masala, I say.
Super Summer 2011!

Your friend,
Geoffrey
---
RE: German Security Gets Lift

Geoffrey:

At a time when the TSA is under fire for their body searches of 90-year olds, nuns, the handicapped and even 6-year old children, doesn't it make sense to follow Germany's lead and offer these screen jobs to our Veterans, supplemented by active servicemen and women?
Immediate benefits would be a far more educated and experienced workforce, guaranteed employment for retiring and returning veterans and I would imagine a huge reduction in the associated cost.

Andy
Andrew Titley, Managing Director
Albion Group of Companies
www.AlbionGroup.com