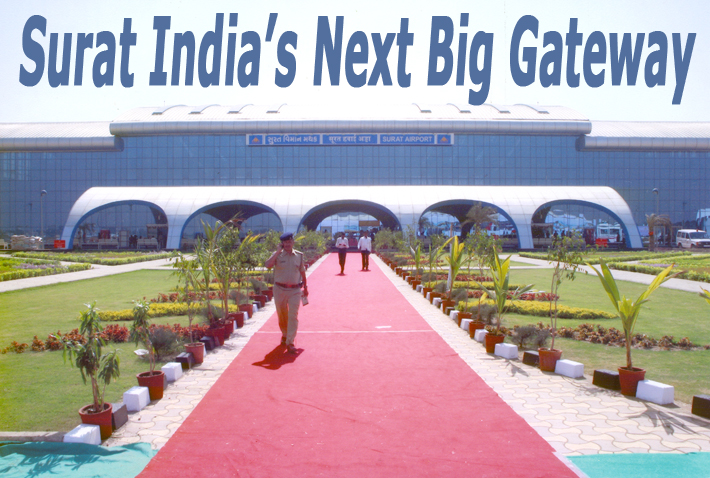 The recent blasts in the diamond district of Mumbai brought home to the Surtis—the residents of Surat in the western Indian state of Gujarat—that their city should have an international airport with all the bells and whistles of a top-of-the-line airport.
Witness the facts: eight of every ten diamonds sold in the world are cut and polished in Surat city; the city is India's top production center for synthetic textiles; Hazira, a deep-water LNG terminal and multi-cargo port, is next door. To top it all off, Hazira has some of the top industrial corporations of the country: Reliance, Essar, Larsen and Toubro, Shell, and the government-owned Oil and Natural Gas Corporation Ltd, among some others.
Surat is among the top few Indian cities for investments, with one of the highest GDP growth rates—11.5 percent, according to 2008 figures—and the ability to attract a large number of start-ups. All these ingredients make Surat an ideal location for an international airport. However, it is only now that an airport befitting Surat's status is coming up.
In fact according to locals, Surat has been waiting for around two decades for a proper airport. There was an airport of sorts used by carriers, however infrequently. This despite the fact that around 5,000-odd diamond merchants and corporate honchos take flights out to Mumbai every month from the city. The only way out for these people was to take a 300-km road journey to Mumbai.
Work to enhance the airport began way back in 2003, but the work was painfully slow. In desperation, in December 2006 the locals sent more than 5,000 postcards to the Prime Minister and then Civil Aviation Minister, Praful Patel. The Airports Authority of India (AAI), which was handling the construction of the new terminal, finished the building, which was opened to the public on February 27, 2009. Even so, the airport lacked cargo facilities.
While the Southern Gujarat Chamber of Commerce and Industry (SGCCI) has been lobbying for a fully functional cargo terminal at Surat, logistics player Gujarat State Export Corporation Limited (GSECL) evinced interest in setting up an air cargo complex at Surat Airport and even sent a proposal to the AAI in October 2010 after it carried out a feasibility study for the cargo complex. SGCCI is convinced that the cargo terminal would attract business of Rs 1,000 crore from the first year. To begin with, the list of perishable goods—fruits, flowers, agro products and seafood—that is exported from the south Gujarat region has to go by road to Mumbai.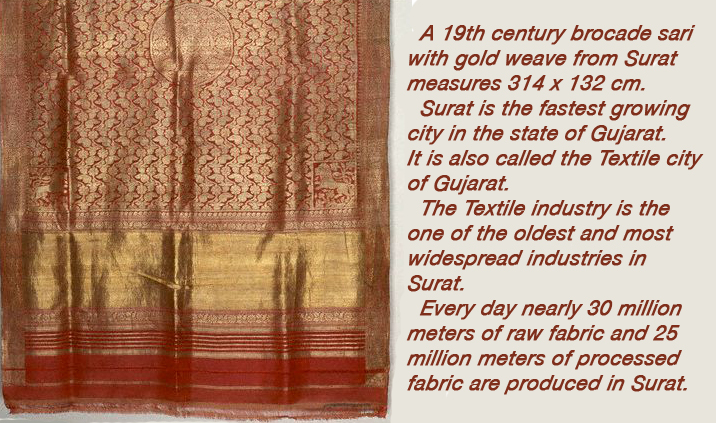 In addition, there is huge domestic demand. The diamond cutting and textile factories want more services from the city. According to industry pundits, these two industries can look at growths of 20 percent every year if there is a Surat-Mumbai service.
The government has also realized the potential of Surat. The AAI carried out the groundwork and agreed to set up a cargo facility, but only after the city starts getting more flights to more cities. Even today, two years after the new terminal opened, traveling by air from Surat to Mumbai can be a nightmare that often takes more than 14 hours. There is an Air India flight every day to Delhi, and it is from the capital that passengers have to make their way to Mumbai.
A two-member AAI team visited the airport and the city to find out the cargo potential in October last year. The two were convinced that a cargo terminal would justify its existence with the high tonnage of imports and exports. The AAI believes that Surat could have a cargo terminal for 50 aircraft. However, without proper air connectivity, the investments for a cargo terminal would be useless. With more flights and better infrastructure, the airport could shape up as a major cargo station after Mumbai.
According to the Surat airport controller, the present airport was equipped to handle four mid-size cargo planes and space for two more could be created right away.
A meeting of air carrier operators has been planned for September and the SGCCI hopes that things will work out. The Chamber has demanded a minimum of eight flights connecting major cities from Surat every day. Along with the domestic flights, Surtis have been demanding direct flights to Antwerp, Tel Aviv, New York and Johannesburg. The SCCCI is determined to bring the cargo terminal to the city. The city's businesses were apparently losing more than Rs 700 crore per annum.
Tirthankar Ghosh