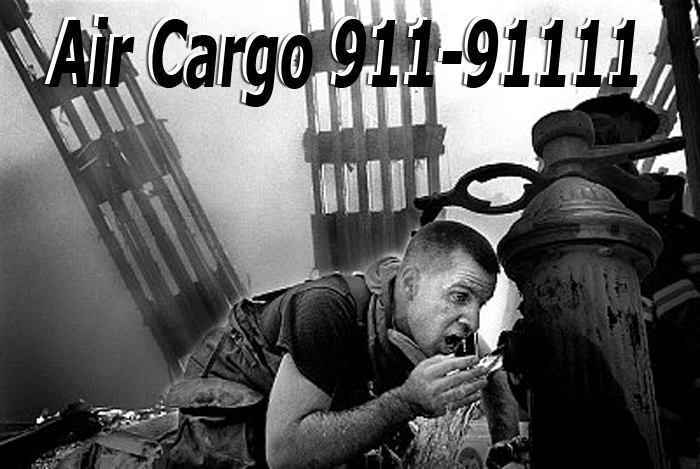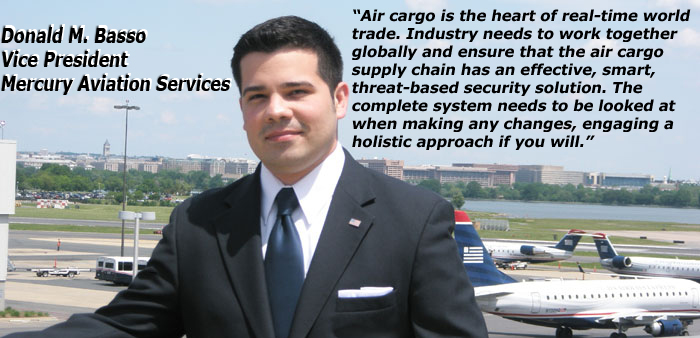 I was just leaving work at Northrop Grumman in Bethpage, Long Island and heading into Queens. I heard over the radio that a plane crashed into the first Tower and was able to see the smoke from the highway. I kept driving toward Manhattan, stopping at the Brooklyn Bridge, and saw the rest of what happened. I attempted to get into Manhattan and was unable. I just stood there with thousands of other people and silently watched from the Brooklyn Bridge.
I had a lot of close friends and extended family that worked in all of the buildings, from Architects to Admin, and almost everyone in my National Guard unit was either in the FDNY or NYPD. I had a job interview the day before with Deutsche Bank in Building 4 and my mother was also working as a Special Agent with the FBI a few blocks away and I couldn't get in touch with her. Phones, radio and television were all having issues.
My father was in the hospital. I was shocked and rushed into Manhattan to see if there was anything I could do. Traffic was not moving as I approached the bridge to go downtown; people were walking over the bridge and blocking traffic, pandemonium on a grand scale. That's when the first Tower fell; my heart sunk and none of it seemed real. It seemed as if all of Manhattan was trying to leave. I was worried about my Mom and my friends, worried for all of the people that were there. I thought about my newborn sister and what kind of world she was going to grow up in. I guess to put it simply a lifetime passed in my mind, but most of all disbelief.
My National Guard Unit got organized and we headed down the next day to assist with rescue & recovery operations at Ground Zero. The whole time we were all thinking how and why did this happen? Everyone wanted answers, but we knew we had a hugely important job to do.
From a human perspective, everyone in the business is more aware and alert. We all act as a force multiplier for those that protect us if we follow the rules and speak up when we see something that doesn't add up. You can also see from the present day by the myriad of acronyms all the changes that have taken place since 9/11: CCSP, IAC, C-TPAT, CSI, CFI, 10+2, ATS, ACAS, FAST, etc. and all of those are only from TSA and CBP. I would like to add that the Yemen incident is going to have a big impact on air cargo. I am still waiting to see what becomes of that; I don't think what has been issued so far is the end of it.
Mercury is in a unique position in that we are essentially regulated under almost every aviation security program that TSA issues. We fall under most of them because of the people we provide service to; Freighters & Passenger Airlines both foreign and domestic, IAC's, Shippers, Part 135 Operations, etc.
So we know cargo security, especially since we also have the first Independent Cargo Screening Facility to be certified by TSA. Three members of the AVG Flying Tigers founded Mercury; because of that, we put a special value on the freedom we have, for ourselves and for others, and also our name and reputation. When I say that we go above and beyond what people ask of us, to include the TSA, I am not speaking lightly. I left the TSA and joined an organization that is highly professional and diligent, especially when it comes to security.
Air cargo is the heart of real-time world trade. Industry needs to work together globally and ensure that the air cargo supply chain has an effective, smart, threat-based security solution. The complete system needs to be looked at when making any changes, engaging a holistic approach if you will. Industry needs to ensure that their government is doing that and communicating with other governments. It is amazing the power that organized people wield. That and follow the rules, be diligent. Remember the purpose of what it is we do. We cannot afford for our supply chain to be disrupted for even a moment. Aircraft connect us all together; we have to ensure that we do the right thing. It really is bigger than just a business. It is a necessity in our world as we grow bigger and the distances shrink between trade and us.
Air cargo security is 1000% better now than it was 10 years ago. Security is a part of all of our lives, in almost everything we do. I think we have a few areas that we need to continue to focus on improving international mail movement, all-cargo operations and the unique commodities that exist. Multiple security layers will do that, and not stifle trade and the freedom of movement.
Everything should be threat and risked based; a shipment from Pfizer should be treated differently than a shipment from an unknown shipper. I am not worried about freight originating from an Apple warehouse in Cupertino, I am worried about all the other things that we all know about being directly involved in this business, things we talk about with each other—those should be addressed. Immediately.
TSA spends its time responding and putting out fires. That's the fundamental difference between being in enforcement and now being in business. At Mercury, if I have an idea that makes sense, and it is sound fiscally, then I have the full support of my leadership. I have the freedom to affect change immediately—forecast the future and plan accordingly. Unlike my work in government, which was dictated by the crisis or threat of the day, I can now hedge and put my money where I think the opportunity for my business is coming, not so much with Government.
Air Cargo coming in to the U.S. is a hot topic right now and that is where we are seeing the most inquiries from outside of the U.S. Domestically, we are working on process improvements for air carriers and their air cargo operations. We have been leaning out operations, saving on the bottom line in this economy, with smarter workflows in warehouses and cargo screening/handling. Also, taking a look at improving acceptance and recovery processes at warehouses. Removing double handling and optimizing workflows saves money that can be spent in other areas.
We need to ensure that everyone has a voice at the table, and not just depend on them to come forward. We need to enhance the Security Threat Assessment to make it a formidable background check, create a standardized training program that is good—allow businesses to get certified similar to what IATA does, create a certified shipper program that is robust enough where shippers don't have to follow all of the requirements of the CCSP, lean passenger screening operations that are aged and divert funds to enhanced technologies, subsidies for equipment and training—especially for small business. I think there is a lot that I wish for, but you have to go with the Army you have, not the one you want.