Ogiermann In Legal Probe
Sits Out TIACA ACF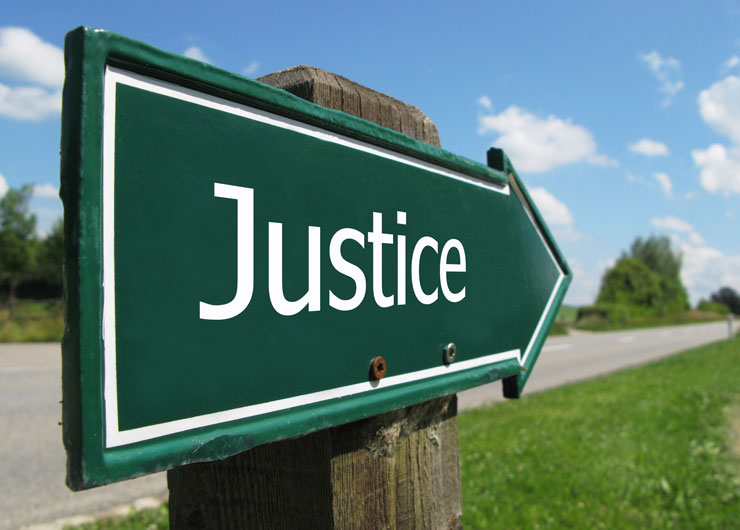 Uli Oggiermann, Chairman of Cargolux of Luxembourg and current Chairman of The International Air Cargo Association,told Air Cargo News FlyingTypers that he will not attend the Air Cargo Forum in Amsterdam, which commences Tuesday, November 2, after his indictment in the U.S.A. for alleged price fixing last week.
"I sincerely hope everyone understands my decision not to come to Amsterdam.
"I do not wish to take any attention away from the 25th Air Cargo Forum itself that I think will be a very good one.
"We have worked so hard to get IATA/FIATA and TIACA on one platform for discussions in Amsterdam.
"I am quite sad I will miss all that. "
The price of an air cargo industry willing to pay huge fines in ongoing price fixing cases has just reached a new level for the third time in three months.
To date, indictment, jail time and the threat of financial and business ruination have been leveled against companies willing and able to make large cash settlements and go on with life, counting hundreds of millions paid in fines as a cost of doing business.
This is in addition to charges thrown against middle management, which to us in the USA has always seemed like a maneuver by law enforcement to get more information.
In any case, to date the US DOJ has charged 18 executives (four convicted so far) and collected $1.6 billion in fines from 18 airlines.
But now, with the indictment of Joo Ahn Kang, Former President, Asiana in August 2010; Meta Ullings, Senior VP Cargo Sales & Marketing, Martinair in September 2010; and Ulrich Ogiermann, President and Chief Executive Officer, Cargolux, and Chairman of The International Air Cargo Association (TIACA), law enforcement is batting one top air cargo executive every month and has kicked it up a notch. Ogiermann was indicted last week in Miami and accused of conspiring to fix fuel, security and other surcharges.
Once again it appears prosecutors may have leaned on some people to try to bring forward their vision of "Truth, Justice & The American Way."
In any case, it is interesting to note that four executives from now-defunct Miami based carriers were also named in an indictment on the same day.
Locating the beginning of this trail will involve some connecting the dots.
What we have learned from middle management people is that previously in these price-fixing cases, parent companies (Qantas is a good example) have taken a hands-off attitude, allowing indicted managers such as Bruce McCaffrey (Qantas USA) to face charges and jail time and possible financial annihilation alone.
In the case of Bruce and some others, the pressure has caused these executives to tell whatever they know to prosecutors as part of a plea deal in exchange for shorter jail time and reduced fines.
But now with continued indictments of top air cargo executives and charges such as put against Mr. Oggiermann (that he willingly participated in a conspiracy from about October 2001 until at least February 2006), the landscape has changed.
Under a worse case scenario, Uli could be sentenced to up to 10 years in prison and receive a $1 million fine.
In any case, Air Cargo News FlyingTypers is on the record, here and now, to state that we think these ongoing price fixing charges are revolting.
So what is going to happen?
Will Mr. Ogiermann, who is a decent, hard working, industry supportive icon of this business be left to go it alone?
Or will Cargolux and others finally say, enough is enough and move with their money and power to stop this continuing saga of prosecutors looking for bigger fines to levy and other lives to ruin while making their own reputations in an air cargo feeding frenzy?
Air Cargo News Flying Typers does not know anything other than what is in the public domain.
But when you look at what is going on here, we believe in some respects air cargo is being legally looted with these price-fixing fines by over zealous prosecutors who smell easy money from the airlines that, as mentioned earlier, may mistakenly consider multi-millions out the window as the cost of doing business.
It just seems to us that this rolling over and paying huge fines is the wrong strategy.
What has emerged is that instead of price fixing going away, an industry that for 35 years has rarely agreed on much of anything is emerging with the public persona of a business that skulks around willingly fixing prices in deals that continue to screw the public for years.
As we wrote back in early 2006:
"Our view is that the entire air cargo industry should be concerned that its image by allegation & insinuation is taking a long, continual and not soon to end hit.
"Right now as the story widens, the point will be brought forward that in a couple world cargo markets some carriers are making more money on fuel and security surcharges than on air cargo rates.
"But that condition has been brought on in part by fuel prices at their highest rate in history, and security demands driven by local and international mandate.
"The rates that cargo companies charge for services are driven by available capacity and we believe by a healthy dose of pretzel logic on the part of some businessmen, rather than surcharge price fixing.
"There is no question that there are some procedures that should be monitored at work today in air cargo, but a multi-continent investigation into alleged cartel activity seems a bit much at a time when enforcement resources might be directed toward the cartels that seem to always get their piece of the action— the oil companies and the mob.
"The air cargo industry needs to answer these allegations on principle, and to assure its customers worldwide as this story continues to unfold."
As to where all of this is leading, the next step seems to include even more lawyers and future court dates.

Julian Keeling, the outspoken CEO of Consolidators International based in Los Angeles, said last week:
"It never ceases to amaze me what goes on inside minds of USA government attorneys and the 'causes' they take up. The only advocate we have for taking on the corrupt of the big and mighty is Andrew Cuomo, the N.Y. State Attorney running for State Governor next Tuesday. The boys in DC, led by Eric Holder, seem to avoid prosecuting the big wrongs taking place in American society and choose petty matters for their attention. Case in point is taking on the cargo divisions of airlines and now the airfreight forwarders. And just to show how much muscle they have; prosecuting U.S. corporations where evidence shows they have offered bribes to potential and existing overseas customers. How laughable is that? Airlines have collectively lost hundreds of billions over the last ten years and most at one point or another have faced or fought off bankruptcy. Hundreds of millions have been dished out in fines to the carriers with several executive employees suffering the indignity of being thrown into the slammer. Meantime, Lloyd Blankfein of Goldman Sachs, who through corrupt practices almost single handedly sent the world into a depression far more severe than the Great Depression, gets handed a twenty billion bail out. Holder has made it clear his office won't be prosecuting any of those Wall Street thugs."
Looking ahead, a well-placed source told ACNFT that the road ahead could be crowded with claimants:
"It is clear that many forwarders were the victims of these manipulations, hence the additional action of claims that are being filed against the carriers from forwarders, shippers and consignees alike.
"I think a lot of those fines will be used to pay back those who are proven to have been cheated.
"Tough for the weight of law to fall upon individuals, though.
"In hindsight, it seems that LH made the best deal of all."
Geoffrey

A postscript that speaks volumes to us is a paragraph added to every DOJ indictment press release we have seen that states: "Anyone with information concerning price fixing or other anticompetitive conduct in the air transportation industry is urged to call the Antitrust Division's National Criminal Enforcement Section at 202-307-6694 or visit www.justice.gov/atr/contact/newcase.htm, or call the FBI's Miami Field Office at 305-654-1918."