The airwaves are crowded with vaccine stories and people all over the world rushing to deliver that life-saving serum to a weary world parted from loved ones because gathering with the most important people to you in the world, we are told, can be deadly.
Once upon a time Volker Dunkake was a key instrument in the continued success of Lufthansa Charter, a can-do guy that never seems overwhelmed, and always gets the job done.
Right now Volker is doing what he does best, and better than most others in our business, serving as Group Manager Charter & Solutions for Ingo Zimmer's ATC GSSA located in the center of the action at Cargo City Sud at Frankfurt Airport.


Get It On Volker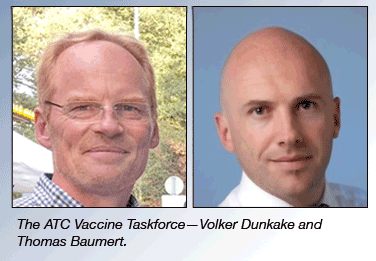 'Get It On Volker' is what we can say if you've got something to move and want it shipped worry free.
There is no secret sauce here. Volker's raison de etre, harkens back to a time when results-driven cargo executives were the product of a lifetime of best practices and great training. People like Volker and Thomas Baumert, Volker's team partner and ATC CEO Ingo Zimmer are all a cut above, simply the best in the business.
'Get It On Volker' is the clarion call here and the invitation to ride ATC all the way in 2021.

The Global Force

"We have formed a global taskforce headed by Thomas Baumert and myself in the Frankfurt office," Volker said.
"Since early last September our team has been preparing solutions for the global vaccine distribution," he added.
"Nobody that we deal with has been left in the dark to wonder what is next.
"The best surprise is no surprise, so all relevant stakeholders have been identified and contacted including shippers, agents, ground handlers, airlines, container providers and trucking companies," Volker declared.
"Leaving no stone unturned, our taskforce is coordinating the worldwide pharma activities in the ATC global organization.
"On the regional levels, ATC country managers and their pharma experts on site are empowered and responsible for local contacts and the implementation of the respective solutions.
"The main origins for production are in Europe, India, Brazil, Korea, China and the USA.
"Together with its airline partners, ATC GSSA impacts upwards of 300,000 tons of annual capacity and serves more than 500 destinations globally.
"Our dialogue with ATC airline partners has been underway and ongoing for some time now, to insure every aspect of the supply chain is charged up, ready and well prepared for the international distribution campaign.
"In other words, trust ATC.
"We can do it all and are ready, willing and able to create and handle any solution using charter capacities on freighters and Preighters," Volker said.
Ingo Zimmer, Group CEO ATC Aviation Services is animated as vaccine distribution launched.
"We are well aware of the importance of our role in the COVID-19 supply and we take it very seriously."

Biggest Air Cargo In A Lifetime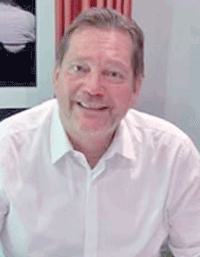 "The distribution of the vaccines is most probably the biggest challenge for the movement of humanitarian relief goods we have ever seen," Ingo declared.
"Governments have been in the lead for ordering and distributing the vaccines to their people.
"Hence priorities have been set up for national carriers to free up capacities for the vaccine distribution and commercial cargo will have to get in line.
"ATC supports every component of our airline partners' preparation and we have their back in every aspect of this challenging time.
"Of course, managing the cool chain as well as the security factor in these movements is an enormous responsibility.
"As example we have worked furiously to secure all the information, including everything down to the smallest details. Most importantly we are mindful of the expectations of everyone in the supply chain and have formulated best practices in order to meet any and all challenges.
"Needed solutions have been developed for temperature requirements, routes, and expected daily export volumes.
"With the collaboration and cooperation of all stakeholders, solutions for this challenging distribution campaign is something that we have been working on since last September," Volker Dunkake said.
"We needed to focus on a speedy temperature controlled transport to get these goods to destination in line with GDP requirements.
"Working with our airlines and the stakeholders, like Shipper/GHA/Trucker we continue to define the specific requirements to meet all standards in order to be prepared for any contingency," Thomas Baumert assured.
Geoffrey