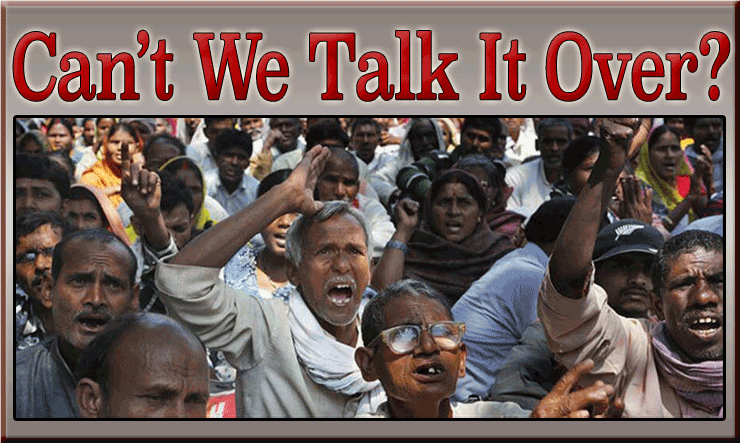 Indian exporters will benefit from a new gateway in the south of the country.
At least, that is the plan.
Visakhapatnam International Airport has chalked out plans to boost domestic cargo and will hopefully see full-scale operations by the end of February 2016.
Now that the airport operator, Airports Authority of India (AAI) has finalized a private entity, Delex Cargo India, to operate the cargo terminal, moves have begun to start international cargo operations.
The AAI has, in fact, sent out requests to Customs authorities to finalize its set-up for exports.
Room To Grow
The airport currently sees around 50-odd flights everyday, of which the carriers flying abroad include AirAsia, SilkAir, and Air India.
The frequencies fly from Visakhapatnam to Dubai, Singapore, and Kuala Lumpur. The city and its hinterland feature a number of seafood processing and pharmaceutical units in addition to apparel and jewel manufacturers which reportedly have been looking forward to sending cargo abroad directly from the city's airport, with obvious benefit.
Shorten Shipping Times
Today, exporters and a good number of domestic freight forwarders send their consignments by truck to Hyderabad, Bengaluru, or Chennai airports.
As for domestic cargo, the AAI has enhanced the infrastructure at an expense of $94.5 million to renovate the old terminal building of the airport into an integrated air cargo terminal.
More than 400 square meters of covered space have been created in the old terminal in addition to another 400 square meters of paved surface for cargo handling operations.
The refurbished terminal will be able to handle the growth in domestic air cargo that has been noticed every year (in 2010-11, it handled 1,107 tons; in 2013-14, it went up to 1,823 tons, but in 2014-15 it fell to 1,244 tons, primarily because of the shut down of flights to the airport after cyclone Hudhud).
The recorded numbers from April to December 2015 measured 1,334 tons.
While between 60 and 70 percent of domestic cargo is made up of shrimps and seafood, e-commerce consignment numbers are looking up.
Also, with a number of domestic carriers connecting Visakhapatnam to cities like Jaipur and Ahmedabad, the domestic cargo scenario looks promising.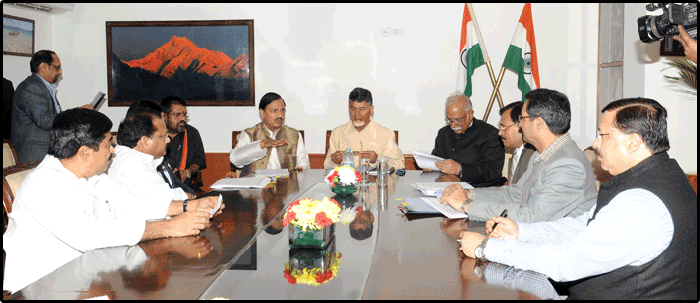 The Chief Minister of Andhra Pradesh, N. Chandrababu Naidu, at a meeting with the Minister for Civil Aviation, Ashok Gajapathi Raju Pusapati, and the Minister of State for Culture (Independent Charge), Tourism (Independent Charge) and Civil Aviation, Dr. Mahesh Sharma, in New Delhi in December 2015.

Multi Modal Logistics Abuilding

Another development that bodes well for the future of export cargo from the airport is the finalization of the expansion project of the Multi Modal Logistics Park being developed by the Container Corporation of India (CONCOR) near the airport, with plans to see that enterprise fully operational by 2017-18.
According to CONCOR sources, the park will be created—as per international standards—with seamless connectivity.
In the first phase a container freight station was set up and by the end of the third phase, it will have capacity to handle 0.3 million TEU.
Meanwhile, demand put up by none other than Civil Aviation Minister P. Ashok Gajapati Raju is worrying air cargo stakeholders.
A scion of the Pusapati royal family from Vizianagaram (he is the son of Maharaja Pusapati Vijayarama Gajapathi Raju, the last Maharaja of Vizianagram) Raju spares no opportunity to mention that the airport at Visakhapatnam, which is barely 75-odd km from Visakhapatnam and just 24 km from the Pusapati palace, has a number of geographical handicaps and that a new airport needs to be set up at Bhogapuram in Vizianagaram.

Can't We Talk It Over?

The handicaps: the airport was primarily a defense airport and ran according to the priorities of the Union Ministry of Defense, and the geographical location of the airport, with hills on one side, necessitated landings and take-offs in one direction only.
The Civil Aviation Minister is believed to have assured that he would take steps to acquire the land by speaking to the farmers and villages in the area.
However, the Bhogapuram airport issue has already started a furor.
Some time ago, the farmers and village people in the area—who were needed for the proposed airport—protested and stopped traffic (see header image above).
The government of the state led by Chief Minister Chandrababu Naidu from the Telugu Desam Party—which is, incidentally a partner of the Narendra Modi-led government in Delhi—formed teams to convince the farmers to part with around 5,000 acres of land, but until today they have refused to budge.
But then Raju, with the might of the central government backing him, could wield the magic wand and establish the airport.
Aviation experts believe that if the Greenfield airport does come up in Bhogapuram, it will cater to the people of Visakhapatnam as well as the north coastal districts of Vizianagaram and Srikakulam.
In addition, it will attract fliers from the neighboring state of Odisha, who have to travel to the state capital Bhubaneswar or all the way to Kolkata to take a flight.
Tirthankar Ghosh

Editor's Note: Reminds us of a song…