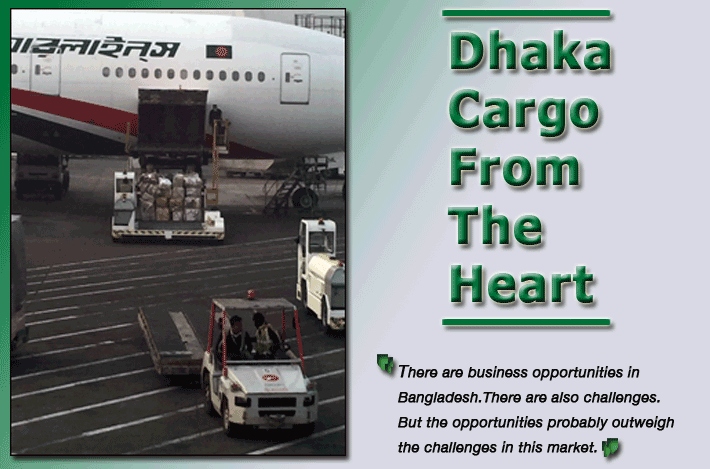 Greetings from Dhaka, where loose cargo rides in a styale that harkens back to a free-form era in our industry.
I spent some time looking at the cargo area and consignments on the hardstand at Hazrat Shahjalal International Airport.
DAC Cargo today is action central, with consignments piled high and strewn out all over the place, spilling out of the sheds, and awaiting transport.
Cargo operations at Dhaka feature thousands of people moving goods and even guys on bicycles riding around and directing the action.
The scene brings back sweet, fond memories, but also the realization that there are places where cargo-minded people are still building our great industry from the ground up.
As eager and busy people move at a frenetic pace, weaving in and out of repurposed airport buildings that find use, once more, for cargo, former front-line aircraft—now converted to carry freight—stand close by, faithfully awaiting one more push-back.
You see all these indicators and tons of cargo and know Dhaka is preparing and hopeful for greatness.
For a moment, as we taxied by in a modern A330, I thought we were in HG Wells' Time Machine, and that we might jump down on that ramp and start pumping traffic alongside the others.
Later thinking of it, the spirit and excitement was, in a word, energizing.
In Bangladesh, long before anybody else in the world had dreamed of a Southwest Airlines or JetBlue low-cost budget air service, transportation pioneers at work for PIA in 1954 launched a "No Frills" DC-3 low-cost airline to serve destinations throughout the region and ran it for years at a loss to build the airline business in the area.
They also utilized 14 passenger S61 Sikorsky twin engine helicopters to connect city destinations that had no service or airports. These regions were landlocked, with many rivers to cross to move goods and people between the main ocean port at Chittagong and other cities including Sylhet, Comilla, and Ishurdi.
The fresh fruits in Dhaka are lovely, flavorful, and beyond compare.
Motor vehicle traffic in Dhaka is a combination demolition derby, a dense overland ballet.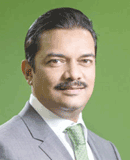 Traffic can be so impenetrable that on some roads, trucks only come out to play at night.
But no one can deny the energy and dynamism of Bangladesh, the excitement today and the potential as tomorrow looms large on the screen.
"There are business opportunities in Bangladesh," Abrar A Anwar, chief executive officer of Standard Chartered Bank recently told a reporter for the Dhaka Daily Star.
"There are also challenges.
"But the opportunities probably outweigh the challenges in this market.
"That's why we are here and we are investing," he said.

Bemoan Biman

Despite the hope and promise, in 2018, the country's flag carrier—Biman Bangladesh Airlines—continues to operate under an air cargo ban that has been in place since March 8, 2017.
Today the EU, which represents the market where more than 54 percent of Bangladesh's exports of apparel and vegetables end up, has declared Dhaka Gateway Hazrat Shahjalal International Airport a 'red zone' due to insufficient safety and security measures. UK, Australia, and Germany have also instituted the same ban.
So with cargo off the table for Biman's four weekly flights DAC/LHR, EU-bound cargo airlines from Bangladesh have to rescreen goods in a third country.
For the record, the ban to London, which is Biman's only U.K. gateway, was supposed to have been lifted last December, but has been extended indefinitely.
In fiscal 2016-17, Biman earned Tk 244 crore from its cargo business in contrast to Tk 315 crore a year earlier.
The state-run carrier transported 33,542 tons of cargo last fiscal year, down 18 percent YoY.
Geoffrey