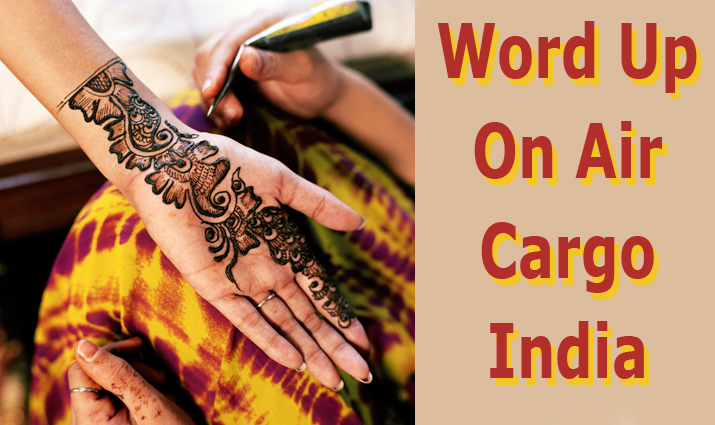 Mumbai Exclusive—The 2012 air cargo trade show calendar kicked off with the fourth edition of the Air Cargo India international trade fair and exhibition held last week in Mumbai; India's Civil Aviation Secretary, Nasim Zaidi, launched the three-day event.
Here are some reactions to ACI, plus some exclusive breaking news out of India.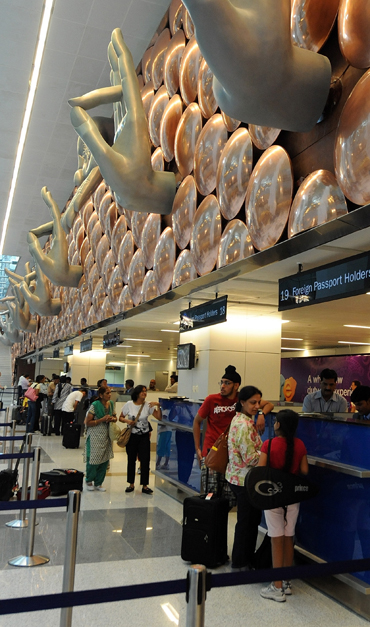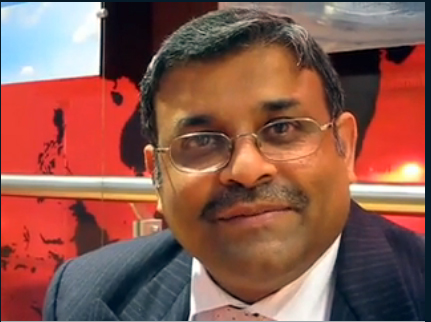 Ram Menen
Divisional Senior Vice President Cargo
Emirates Airlines
"Air Cargo India is getting better and better with every event.
"Although the venue is still a bit lacking, it was great to see the quality of participation from international and local folks.
"I was quite impressed with the fact that the cargo industry is now really coming out and promoting itself.
"The quality of the conference was also good, with lots of positive interaction at both business and social levels.
"We had a lot of interaction with customers.
"But I must say, given the challenges of the infrastructure for conventions and exhibitions in Mumbai, the Patras put on a great show.
"Attendance was impressive.
"What did not impress me was that a lot of our foreign friends and colleagues could not attend because of an inability to be issued visas in time to attend the event.
"The government of India has really got to do something about the whole visa process.
"These delays and non-service creates a drag on the positive sentiments the country has got in progressing commerce.
"Most of the business interaction we had at Air Cargo India was at our booth—it was back to back interaction, especially for me... social events were also great. Sleep time during the whole event was in short supply!
"Looking ahead, India, despite the world-wide economic slowdown, is still loading its own and on its way to enhancing its own role as a major economic power in the years to come.
"It was good to hear from the representatives of the government about the positive actions they are taking to support the logistics industry, including their support for initiatives in the e-freight/commerce field against the landscape of contrasting conditions.
"Against the background of various layers of commerce moving at different speeds, the will and determination is very positive.
"Next for us is the Intermodal in Brazil (Sao Paolo) in April this year."
Helena Haubova
Delta Airlines
Regional Manager Cargo Sales EMEIA.
"Air Cargo India was very well prepared and organized.
"It was the first time in history that Delta Cargo attended Air Cargo India, and consequently we received very encouraging and positive responses from participants and visitors, in a very positive atmosphere with interesting exhibitors.
"Business was done throughout the whole event.
"This included pre-set meetings as well as unexpected pop up visitors at our booth.
"It was my pleasure and privilege to also share Delta's cargo success story during the business session on the second day of the exhibition.
"Evening programs were well suited to meet in a relaxed atmosphere and continue strengthening new business relationships.
"The most important 'take away' was the assurance that India and its government, aviation authorities, and various cargo organizations are in full speed to building a solid and very modern infrastructure for air cargo business in the near future.
"This includes all stake holders, cargo warehouses with special handlings like cool chain for Pharma products, trucking networks, and many more.
"It only reassured us in our focus on air cargo in India and that it will continue to play an important part of our cargo strategy going forward."
Alex McRoberts
Senior VP, Africa
Worldwide Flight Services, Inc.
"Air Cargo India 2012, held Feb 1-3 in Mumbai, India, was a great location for the event from a business opportunity perspective; however, on the negative side it seems that the strict visa requirements to enter the country might have caused some problems with individuals and negatively impacted the overall numbers of attendees.
"The show was again well organized and everything ran smoothly for us.
"Attendance seemed surprisingly low on day one and the exhibition hall frequently seemed empty.
"The second day was better attended, which was very good, and surprisingly the final day of the show was equally well attended.

What's more rewarding? A sponsored honorarium or late dinner. Here Mr Rajeev Shah, (left) CEO of IBS presents the award for best cargo handler to Alex McRoberts, accepting on behalf of all Worldwide Flight Services employees.
"The quality of the speakers and the content of the presentations was, as usual, very high, and audience participation was good.
"The first evening's organized entertainment was very enjoyable and an excellent opportunity for further networking.
"The Gala Awards Dinner followed the usual pattern of a mixture of awards and entertainment followed by the dinner itself.
"Looking around Mumbai, we were impressed by the friendliness and ever 'willingness to help' attitude of the locals.
"This certainly contributed to making the whole event a most pleasurable experience.
"In common with previous events of this kind where WFS has taken a stand at the event, the WFS stand was a key attraction for visitors to the show, acting as a kind of magnet for people to come onto the stand to enjoy the food, drink and hospitality being offered.
"For this reason, much of the business conducted by WFS is done at the stand itself.
"ACI was no exception to this; a number of existing customers, potential customers, and other key individuals came onto the stand throughout the three days and began discussing new opportunities with us right out of the blue!
"This is precisely what these events are all about!
"But I think for us what worked the best was an opportunity to gain a greater and more detailed understanding of how business is conducted across India.
"WFS currently has operations in Delhi, but this event proved to be a superb opportunity to find out a lot more about air cargo in the Mumbai area and other areas of Western and Southern India. We had many visitors onto the WFS stand from the local air cargo industry who were able to provide some detailed insights into how the various airports are controlled, how they operate, where things are constrained, and where the opportunities exist."
Peter Scholten
Vice President Commercial
Saudi Airlines Cargo.
"Air Cargo India was quite good, though the number of forwarders and shippers attending could be much higher.
"Many foreign visitors couldn't get visas to visit India, which resulted in a lower attendance too.
"Most airlines, including Saudi Airlines Cargo, organized their own client events where the attendance of forwarders was very high.
"The level of discussions at the various panels was impressive and the confidence people have in the strength of the India air cargo market is high.
"Most business was conducted on the show floor, but of course a lot of networking took place during the various functions in the evening.
"The takeaway from BOM this past week is better understanding of the diversity of the India market.
"Each major city in India seems to have an entire different market outlook.
"They are major differences in the approach to cargo between the various airports in the country.
"Furthermore, the show confirmed that everybody expects that 2012 will be tough year.
"The next event we are attending is IATA World Cargo Symposium in Kuala Lumpur in March."
GeoffreyFlossie