New Horizons For LOT Cargo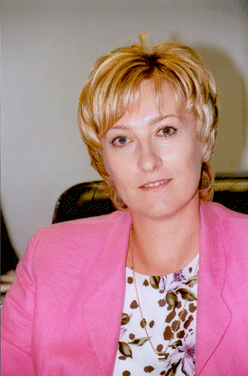 When it launched first-ever services from Warsaw, Poland to Beijing yesterday March 30, LOT Polish Airlines Cargo not only achieved an important milestone, it served notice that here is a 21st century airline to be reckoned with.
LOT is not exactly the business that sits on everyone's lips when talking freight.
But maybe it should.
Headed up by Iwona Korpalska, LOT Cargo not only has one if not the only top female air cargo executive of any European carrier, Iwona is also among the top half dozen female cargo chieftains in the world.
She brings both brains and beauty to the job with a keen sense of innovation and pushing the envelope farther.
Poland has time, youth and geography on its side.
Warsaw is bright and interesting with much to discover.
Here Iwona makes the case for LOT Cargo.

FT: How were the numbers for 2007 compared to 2006.
What are the goals for 2008?
IK: In a tough market our numbers increased slightly last year as compared to the year earlier. The number of routes has risen by 6,8%, which is over 4,770 routes more than in the same period previous year.
We are the market leader in the Polish market with over 40% of share in the market in export and almost 30% of market share for import.
Our financial results are more or less on the same level as in the previous year. It is worth pointing out we would have had a better outcome if it hadn't been for a weak dollar. Almost 35% of our income is generated in USD markets and they are accounted in USD.
According to our budget there will be less routes in the year 2008 because of restructuring the fleet, even though we are planning to increase carried kilograms by 3,5%.
FT: What is your most important priority right now?
IK: Our major priority at the moment is to maintain a strong position in the air cargo market in Poland.
There are many international forwarders in the Polish market with their own aircraft and the competition is growing each year, but our good quality service and our well trained staff gives us an edge in the market.
Recently our cargo business was chosen by forwarding companies to be the best Cargo Airline and the best Cargo Agent in 2007. Such appreciation is the definitive proof that we are preeminent in the Polish market.
We also have another priority for 2008. As we open the new connection to Beijing in China, we are prepared to establish a strong lasting position in this market. We believe that being the first and the only airline with direct flights from Warsaw to Beijing, will attract many Polish and Chinese entrepreneurs as well as forwarders. Even though the connection has just opened, we already have enquiries and business for transport from and to Beijing.
FT: If you could change one thing (or more) about air cargo, what would that be?
IK: If I could change one thing about air cargo at LOT Polish Airlines, I would consider purchasing freight planes. At present our cargo is transported only on passenger aircraft, our airline doesn't have all-cargo aircraft.
It very often happens that either the plane is too small to carry all the cargo intended for the flight or passengers have so many bags that the space for cargo is limited.
FT: The LOT airline has a rich and storied culture for cargo developed over many decades.
Can you describe what initiatives will be put into place to insure cargo remains a vital force at the airline?
IK: Our main goal is and will be to remain the best cargo airline in this region.
We have been chosen Cargo Airline of the Year 2007 as well as Cargo Agent of the Year 2007 because we are constantly improving our services.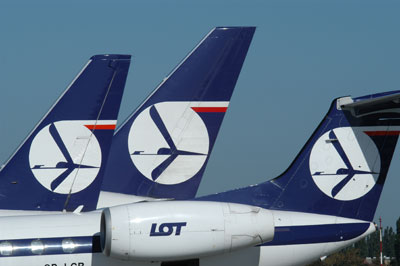 We explore new markets, for example we have spent considerable time studying the Asian market, where demand for airfreight is considerable.
Our position is strong also thanks to many agreements with other airlines.
LOT Cargo routes don't only cover LOT Polish Airlines routes, we can deliver goods to almost every place in the world.
We have increased the number of our General Sales Agents, who represent us not only in markets abroad, but also in Poland.
The GSA network we work with helps us to maintain a very strong market position.
We should not forget about LOT Cargo employees who are very well educated and competent in their job functions.
Our position in the market is established, to remain a vital force at the airline. We should enhance what we have already achieved, realizing that the competition on the market is growing.
FT: Why should somebody ship LOT Polish?
IK: LOT Polish Airlines offers a very wide route map with direct connections to many countries in Europe as well as to the USA.
We can offer different types of transport, depending on the distance and the goods which are being shipped. As far as airfreight is concerned, there is GENERAL CARGO, which applies to all regular packages. Those consignments are not considered as freight shipped under special conditions.
Clients who care about faster delivery can ship their goods via LOT EXPRESS CARGO.
We also offer SPECIAL CARGO, for shipments requiring either special handling or custody. SPECIAL CARGO includes for example perishable goods, food, flowers, medicines; valuable goods, like banknotes, precious stones, metal works. SPECIAL CARGO also includes dangerous goods (DGR) whose transport must be supervised by skilled staff. We also transport live animals, dogs, cats, animals for Zoos and many others.
Apart from transport by planes, we have a wide offering of road transport solutions (Road Feeder Service), specially to Eastern Europe, but also to major hubs in Germany and The Netherlands. These are mostly daily scheduled routes and they complement our service package that we think modestly is second to none.
FT: How are you handling the current issues of security and fuel costs?
IK: The situation on the global market, and especially on the fuel market is constantly changing, but still our prices are competitive and we even manage to be profitable, so I assume, that the security and fuel costs in our company are very well handled.
FT: How important are the agents to your business? Why should agents utilize your service as opposed to others?
IK: Agents are very important to our business, they represent us in foreign markets as well as in Poland. Our agents know that the service provided by us is reliable and of the best quality.
Through our agents, clients have easier and wider access to our services.
FT: How has IT insinuated itself into your business and what other enhancements are to come?
IK: We at LOT Polish Airlines have a separate department that handles IT issues concerning passengers' services as well as cargo.
We utilize two cargo systems: Air Cargo Manager and Revenue Accounting System Cargo (RASC). Those two systems are owned and managed by Champ Cargo Systems, which has its hosts in London. Air Cargo Manager consists of such modules like: reservation, handling, warehouse, telexes, documentation, and ULD management, report manager. Revenue Accounting Systems is used for financial clearing with our Agents.
All systems are supervised and coordinated by LOT Cargo Administration Department.
FT: What areas of the world are you developing for potential business?
Any new gateways—product lines or new facilities?
IK: As mentioned earlier with new connections to Beijing in China, the route signals the beginning of LOT's long haul strategy, which includes expansion to other Far East markets.
China is a very big market to explore and has lots of potential. We are expecting more than a satisfying outcome from this region.
LOT Cargo will be the first to offer direct and the fastest freight transport between Warsaw and Beijing. Our Agents and Customer are very excited about the route. Flights to Beijing as well as other long-haul destinations eventually will be operated by the most modern planes, including the Boeing 787.
LOT Polish Airlines has ordered eight Dreamliners and the first aircraft is scheduled to be delivered by the end of 2008 although that date may be pushed back a bit from the manufacturer.
In any event, Dreamliners will gradually replace Boeing 767, which are currently serving North America and elsewhere as our front line long-haul aircraft.
Our strategy for the years 2008-2012 assumes new connections to the USA.
The American market makes up almost 50% of our income throughput and there are still many opportunities to develop the USA business.
Geoffrey