Recently our story "Project Airbridge Not AirBridgeCargo" wondered about the huge deal between the U.S. government and UPS for 25 all cargo flights during April to airlift more than three million pounds of materials—the equivalent of 14 full Boeing 747 freighters—when the same tonnage moved on 14 AirBridgeCargo (ABC) B747-8Fs could easily save the cost of 11 flights.
Seemed to us ABC with 18 B747-8s was not only a good customer of USA-built aircraft, but also well equipped to do a job and also save U.S. taxpayers millions.
Here is a response from ABC.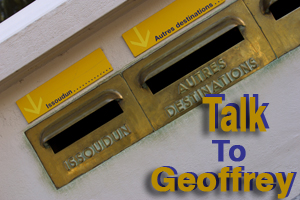 Dear Geoffrey,

At AirBridgeCargo (ABC) our focus is on governmental requirements for relief goods, masks, and pharma, especially for the mostly affected countries.
We are ready to support the U.S. government and to deliver pharma vital goods to the citizens as fast as possible.
I would say we are not just ready; we would be proud of the opportunity to take part in a project with the same name as AirBridgeCargo.
From our side, we take additional measures to ensure the secure transportation of cargo during difficult epidemiological conditions.
Currently AirBridge is well positioned to meet any coronavirus-related capacity shortages.
We keep on operating a combination of scheduled and charter flights as we started to do when the COVID threat first appeared.
Due to the ever-changing global situation we had faced certain uncontrollable factors, like priority of our Charter/Humanitarian team of using scheduled flights capacity for emergency shipments.
Also, we focus now on governmental requirements for relief goods, masks, and pharma, especially for the mostly affected countries.
As for the U.S. market we keep on operating schedule cargo flights connecting Chicago with Europe and Russia and also support customers with some charter programs to and from the U.S. with relief goods and medical equipment.
In order to meet the market demand, the mix operational model will be our target for the short-terms period of 3-5 months.
In addition, there are still the ongoing crew rest restrictions, which make us focus more on crew planning.
We do believe the number of cargo aircraft movements will be increasing and the airports should be ready for returning the labor back quickly for proper ground handling operations.
In any case, we carefully plan departure and arrival time as well as the number of flights at every particular origin and destination to avoid curfew or labor shortage of GHA that could lead to potential delay in the schedule.
We are monitoring the situation with the COVID-19 outbreak in Asia, EU, the U.S., and Russia closely, so the schedule as well as station/airport can be either added or removed depend on the demand.
Also, we have a working group for operational monitoring and response to the situation. It has been established at the company's headquarters to ensure that we are able to respond to any immediate developments.
Employees of the Volga-Dnepr group medical and flight departments have held discussions with the World Health Organization, Rospotrebnadzor, and other entities on methods for personnel protection, handling, and disinfection of aircraft and cargo.
Volga-Dnepr is considering the introduction of a "Clean Charter" product, which will ensure the secure transportation of cargo during difficult epidemiological conditions where we have historically been called upon to support due to the Group's unique cargo fleet.

Sincerely,
Jerald Duane Chavez
Executive Director USA
AirBridge Cargo / AirCargo America LLC