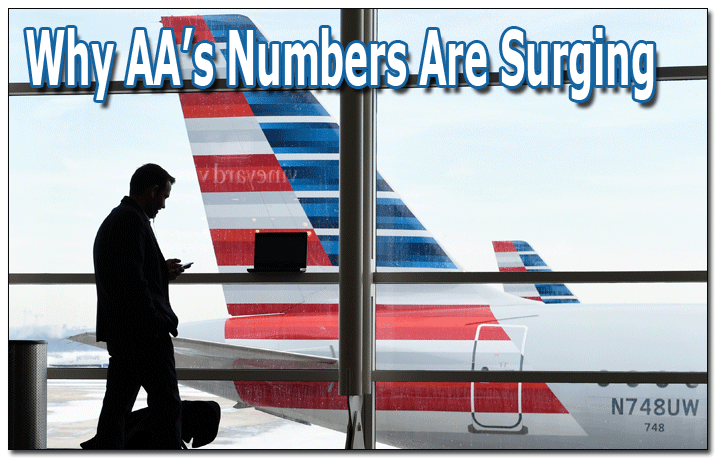 American Airlines Cargo delivered 13.8 percent year-on-year improvement in first-quarter traffic, rising to 619m cargo ton-miles, while revenues improved 6.2 percent to $172m.
Yields were lower as capacity and new destinations continued to be added to the AA system.
But measuring yields as they stand right now is not the story here.

Smart Management Move
AA's traffic has improved as the carrier has added more international flights, and hence more belly cargo capacity.
Much of that cargo space accommodates perishables, so filling the lower deck maximizes profitability even if the yield needs to be lowered to do it.
All-cargo freighter guys may hate it, but as they have moved capacity out of the market and newer AA passenger aircraft are in many cases "Secret Freighters," that's life.
It's a smart management decision, we say.
The Beat Goes On
As American enters its latest phase of further integrating systems with USAir, capacity continues increasing with the addition of new aircraft and service destinations.
Of course, cargo must keep pace, continue to think big, and work to get a step ahead in the process.
Pilots In The Wings
As 2017 continues, industry profits seem to hang on amid questions about whether the current cycle of lower fuel prices can be sustained with all the problems around the world.
Pilots and flight attendants reading the financial tea leaves provide another downward pressure on stock prices and profit margins that could affect more companies than just American, as they seek to make up for what they gave when the airlines were in trouble.
American has an offer on the table right now ahead of more scheduled contract talks with both its pilots and flight attendants.
Geoffrey