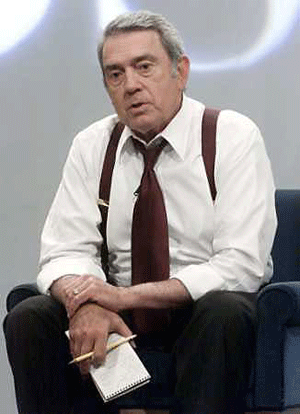 A report by Dan Rather "America's Anchor Man" for his decades of fronting CBS News, titled Plastic Planes broadcast last week on HD TV Net brings forward some frightening charges about Boeing's vaunted B787.
Vince Weldon, a former Boeing senior aerospace engineer who among other things is credited with being part of the team that invented the B727 wing which allowed that airplane to land at short field runways such as LaGuardia Airport and who was fired last year under disputed circumstances, is concerned that the new B787 is unsafe.
Weldon told Dan Rather that a crash landing that would be survivable in a metal airplane might not have the same result in a B787 because composite plastic materials used to build the jet would shatter too easily and burn with toxic fumes.
Weldon says e-mails from engineering colleagues at Boeing and his personal assessments underscore that the company isn't doing enough to test the plane's crashworthiness.
Weldon thinks Boeing shouldn't rush the Dreamliner to market without many years of further research and, that the Federal Aviation Administration (FAA) shouldn't certify the jet to fly.
Weldon was fired from Boeing in July 2006.
In a whistle-blower complaint filed with the U.S. Occupational Safety and Health Administration (OSHA) Weldon said, that the firing was "retaliation for raising concerns throughout the last two years of his employment about the crashworthiness of the 787."
Dan Rather told The Seattle Times that Weldon had spoken out publicly only with great reluctance.
"We approached Weldon. In the beginning, it was not at all certain he would cooperate," Rather said.
Mr. Rather said his show doesn't determine whether Boeing or Weldon is right.
But he said, referring to the e-mails from Weldon's peers:
"There are others who are still within the company who are concerned ... that Boeing could be destroyed by taking the 787 to market too soon and brushing aside these safety concerns too cavalierly."
The entire interview is available for viewing online:
www.hd.net/drr231.html
Geoffrey
---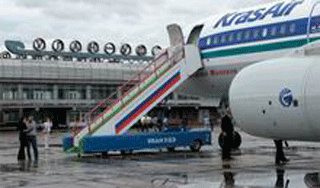 Meinl Airports International (MAI) has purchased 100% of shares of Mukhino Airport in Ulan-Ude (the capital of the Republic of Buryatia in the RF) becoming the first foreign company ever to buy an airport in Russia. The deal is estimated at US$24 million. According to MAI, it is the company's first successful deal at a growing market and later it will be followed by some other projects in Russia. The company intends to invest in further modernization of the airport and its commercial infrastructure. It is known that earlier the company invested in airports of Central and Eastern Europe, and in the Commonwealth of Independent States.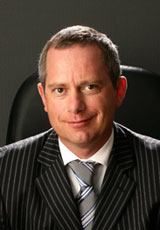 Royal Jordanian Cargo said it is now able to carry up to 2 tons of air cargo onboard its Embraer 195 passenger aircraft flying between Amman and Aqaba starting next month October 1, 2007. Two daily flights between Amman and Aqaba are offered. "Customers in the rapidly developing Aqaba Special Economic Zone (ASEZ) will benefit from improved service to King Hussein International Airport from the entire international network of Royal Jordanian, providing same day connections for their cargo to and from Aqaba," Ingo Roessler, Royal Jordanian's Cargo guru said. "Our flight from Amman to Aqaba departs daily from Amman at 07:30 am and at 17:00 pm. RJ is the only airline that operates to Aqaba with scheduled flights. RJ Cargo flies its freighters on a regular schedule to Athens, Baghdad,
Cairo, Dubai, Tel Aviv, Brussels, Istanbul, Larnaca, London Heathrow, London
Stansted, and New York-JFK."


That sudden departure of Datuk JJ Ong from the top spot at Malaysian Air Cargo earlier this month as Ong moved to the top executive post at Nagamas International Bhd apparently was driven by an offer Ong couldn't refuse.
Datuk K. K. Ng, a big time Malaysian business tycoon with interests in just about everything including travel services, air cargo, plantations and property development, and a politically connected Chinese business partner Ng Fung Mo have acquired two investment holding companies incorporated in Hong Kong, Nagamas International (HK) Ltd and Nagamas Enterprise (HK) Ltd.
Both will be listed on the Malaysian stock exchange as Ng's former listing Tenco is changed to Nagamo this week.
The main focus of Nagamo is Huizhou City in China and Huiyang Province in particular.
Ong, the airline man is now boss of two operations including a real estate enterprise and also starting up air cargo services that could initially at least buy belly space from China to Malaysia.
Ong told Malaysia Star that he is in talks for various projects including purchasing a shopping mall and other property development ventures in Huiyang.
He also said that a deal is in the works to possibly manage Huiyang's regional Hui Zhou Airport.
"We have RM 30 million (8.7 million USD) in cash and can do things," he said.
Airports Authority of India recorded more than 27 percent growth in passengers handled during the first six-months of 2007.
Anyone know why it takes until late September to get this news is left wondering.
Airports increasing in total passenger traffic during the six-month period include Bangalore, Mangalore, Hyderabad and Thiruvananthapuram.
India government allowing international airlines including low-cost Air Arabia flights to Thiruvananthapuram.
Mihin Lanka now flies Colombo to Tiruchi, Bangkok-based low-cost airline, Nok Air has schedules into Bangalore.
Etihad Airways, the Abu-Dhabi-based full service airline, has increased frequency of flights to India as has the Dubai-based Emirates Airlines.