Air India Cargo Rolls In Tough Year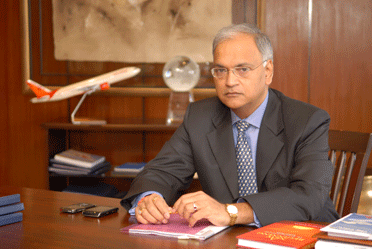 Dateline, New Delhi—Air India's financial problems continue to hog headlines. The Chairman and Managing Director, Arvind Jadhav, has gone on record to say that he was looking at various options to save money.
In an impassioned letter, the CMD sent out to Air Indians, he asked them to rise to the challenge and make Air India fly again. He reminded the employees that they had not felt the impact of problems confronting the aviation industry – thus far -- because they had been receiving their wages/salary every month even when people in the industry in the country and abroad had lost jobs or seen their emoluments take a dip.
"The time has come for us to face the moment of truth in Air India…This is an hour of crisis for all of us. It is a fight for survival. The survival of our own airline. I am looking for every single employee of our airline to rise to the challenge and demonstrate that we not only have more experience in running an airline as compared to others but also have the ability to overcome the crisis and emerge with flying colors. The experience and commitment to the company will be of no gain, if we cannot demonstrate this. We have to show our critics that all of us can make Air India fly high again!" wrote the CMD. One can only hope that the CMD succeeds in turning Air India around.
These problems, however, have not deterred the cargo division to go ahead with its ambitious plans. The blueprint for cargo development publicized around a year ago by Anita Khurana, Director Commercial & Special Business Unit Head Cargo, National Aviation Company of India Ltd (NACIL – the entity formed after Indian's merger with Air India), that had been put on the backburner after the fuel price hike, have received a shot in the arm.
ACNFT had reported Khurana's announcement at that time that the losses incurred by Air India from diminishing passenger traffic would be offset by cargo. The card that was up her sleeve was the launch of the carrier's domestic cargo service with a hub at Nagpur. But the Nagpur hub plan had to be put on ice and Air India had to curtail its cargo operations: the A310 freighter service from Bengaluru to Paris had to be withdrawn "because that was not making enough money," as Khurana put it.
Today, the Cargo head is back to her exuberant self. Her plans to take Air India cargo into the next decade are under implementation, and if everything goes according to schedule, could we witness a renaissance of sorts?
The prime mover in the erstwhile Indian's (Airlines) cargo automation, Khurana had hoped that the Indian-Air India merger would not only boost international cargo operations but also that the automation bit would put AI at par with the best in the world.
Talking to ACNFT, she said: "In today's fiercely competitive cargo industry, there is constant and increasing pressure on airlines to provide high quality service, coupled with best tracking information that should be available at the click of a mouse. In an effort to provide the best service to the customers, airlines have started using technological solutions for cargo, which gives them utmost control of the sales and operations."
Khurana knows what she wants for the national carrier: "I wanted the latest state-of-the-art technology that would be as friendly to the agent as it is to the customer." Prior to the merger, Indian (Airlines) was using a new generation integrated cargo solution for its cargo operations, CSP, which is web-enabled and uses open technology. On the other hand, Air India was using – and continues to use – the rather outdated USAS cargo, a mainframe-based solution for cargo. Now, Anita Khurana wants to synergize the operations of the two carriers and provide identical services to the customers.
"What I am trying to do is bring both the carriers to a common platform, which is the reservation platform. Air India's USAS system is very old and an outdated one, while the CSP from Kale Consultants for Indian is user-friendly and up-to-date." Work, she pointed out, was on in Air India. "It will take another six months for phase-wise implementation, and by April 1, 2010 both Air India and IC (Indian Airlines) will be on the CSP system. We could begin from January 1 next year…by then we should have a number of stations done," she said.
A year from today, cargo agents using Air India will not have to make harrowing trips to the airports to book their shipments. Instead, all they have to do is enter the details on their computer from their place of work and get everything done on the Net.
The system, once it comes into force, will enable the cargo agents to have details of their shippers and consignees pre-recorded in the system. "Our system will allow track and trace using the house airway bill number. This is one facility that others do not have," emphasized Khurana, "and it is going to be a major achievement for us."
Other than the automation, the Cargo chief has moved on to create new sources of revenue for the flailing carrier. And, in this depressed market, she has got results. "Inspite of the recession, AI cargo has seen an increase. Yields and revenues have increased." A large percentage of the revenues have come from mangoes and perishables. "For the first time, we have started promoting mangoes on our non-stop flights from Mumbai to New York."
For the moment, however, AI's cargo head is content with the progress she has made. "We have done very well in the current season: the carriage figure for mango for the current season–both domestic and international—by AI is 2,500 tons."
Next year, she plans to venture to uncharted territory – at least as far as Air India and perishables are concerned. "I might even go to Tokyo," she said. "If we have to promote the carriage of perishables it would be at a low rate. We do not have a freighter operating to New York, but now that our Frankfurt hub has come up, we could use the line flights to promote exports. The freighters could then focus on the express markets," she said.
The downturn has not affected the cargo division. "Our revenues have been pretty good. The February figures showed practically an 8 percent increase from last year. As for mail, we have done very well over last year." Air India, incidentally, had not been carrying mail at all but with Britain's Royal Mail is using the national carrier and Khurana said, "we are happy with the progress we have made in mail carriage."
Tirthankar Ghosh
Anita Khurana Is Extraordinary
It may not be fair that women as compared to most men in air cargo have to be extraordinary to rise to the top.
But that inequality has not slowed down or otherwise deterred Anita Khurana, Director Cargo of Air India.
"In the first place," she says, "I have been privileged to have a 33-year romance with aviation."
But the lady who is among a small handful of the world's top air cargo executives that also happen to be female, came to the airline business well equipped with a Master's Degree in Marketing when she started her career landing Indian Airlines.
All through three plus decades with Indian and now Air India, she has handled marketing and sales, specializing in promoting passenger as well as cargo businesses of the airline, first at the regional headquarters in Mumbai and then shifting to the corporate head offices in Delhi.
Ms. Khurana is a true pioneer of the air cargo industry having been associated with cargo for almost 20 years, heading the unit at corporate office.
Currently on the Board of Directors of Air India and Head, Cargo Strategic Business Unit, she has been instrumental in getting ISO 9002 for Indian Airlines Cargo with UKAS and RAB Quality Accreditation and transition to ISO 9001-2000.
Anita Khurana has been the driver to bring on the automation of cargo services at the airline.
Ms. Khurana is responsible for establishing AI's door-to-door cargo product in the domestic market through a tie up with a surface transport company.
One of the highlights of her career has been the finalization of the proposal for freighter conversion and operation with Nagpur as hub.
In fact, six B-737-200 aircraft have been converted to freighters.
Under her stewardship, Air India has gained momentum and drive.
She remains positive and driven to bring Air India Cargo headlong into the 21st century.
Air India Cargo competes with major players such LH, BA, SQ, EK and others.
As Anita Khurana gets ready for tomorrow, she makes the carrier's cargo product look better every day.
Air Cargo News FlyingTypers is proud to recognize and honor this outstanding air cargo executive.
TG/Geoffrey
An Air Cargo News/FlyingTypers Original
Our exclusive series "Women In Air Cargo" asks our readers to send some words and a picture about somebody that you know who is female and has made a difference in air cargo.
This effort is not limited to just success or failure, it is meant to raise awareness about the legions of unique women who in most cases are unsung heroines in the air cargo industry.
So write and we will share your story with our readers around the world.
Women In Cargo Hall Of Fame
China Launches ARJ21-700

Seven months after China took its first home-made regional jet, ARJ21-700 to sky, the second one launched a maiden flight successfully (July 1st) in Shanghai, marking another step towards the country's dream of flying its own large jet.
The trial flight of the second jet lasted 62 minutes, testing the power unit, structural load and air management systems, etc.
"Standard of manufacturing for the second ARJ21-700 shows clear improvement, with much shorter research course.
Zhang Qingwei, President of Commercial Aircraft Corporation of China (COMAC) said:
"The roll-out of the second ARJ21-700 also consolidates the plant's capacity of producing ARJ21 in mass scale."
In Shanghai Aircraft Manufacturing Factory, where the jet is produced, there is another ARJ21-700 plane on the assembly line. It is at the last stage and will make a trial flight soon; while parts of the fourth jet have been delivered and will be assembled soon, Air Cargo News FlyingTypers learned from COMAC.
Civil Aviation Administration of China is now talking with Federal Aviation Administration (FAA) on the method of airworthiness test for ARJ21, which is expected to commence in the second half of 2009.
According to the number revealed by COMAC, orders for ARJ21 still are 208, the same as in February 2009 and no new orders have come in the last four months.
David



Air Cargo News FlyingTypers leads the way again as the world's first air cargo publication to connect the industry to the broadly expanding and interactive base for social commentary—Twitter.
Here are updates from Twitter so far this week. To be added to this 24/7/365 service at no-charge contact: acntwitter@aircargonews.com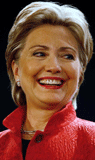 July 21: We Love the glamour . . . U.S. Secretary of State Hillary Clinton flew jump seat in a no window C-17 cargo jet to Iraq Sunday wearing body armor & ear plugs.

July 21: China OKs Air China Cargo for historic new routes PVG and CAN to TPE. China Cargo Airlines gets PVG to TPE; China Southern Cargo on CAN-TPE.

July 21: Now You See It Now You Don't Dept.: Delta goes Atlanta-Los Angeles-Sydney two weeks ago and now is cutting flights according to a report.

July 21: Philippine Airlines lost $301 million in year ended March 31, blames fuel, says new B777s coming this year will help realize profits.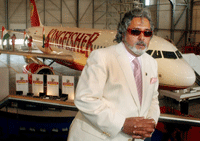 July 21: Decline Gets Better . . . China Airlines Cargo load factor down 10% this month sees sunlight rising after recording minus 25% month earlier.

July 21: Kingfisher Airlines owes USD$226.95 million in fuel bills at home. Other India flags in same boat. "Cash and carry" new reply to "fill it up".

July 21: Turkish Airlines says it bested 100 tons for the first six coming in at 101.645, up 7.1 % compared to same time last year.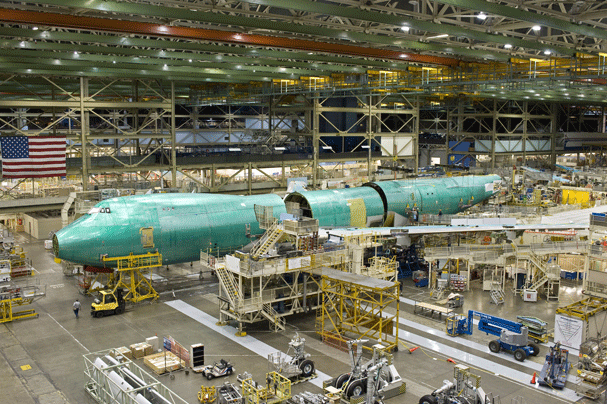 July 21: Boeing finishes connecting first 747-8 F joining forward and aft fuselage with wing & center. At 250Ft the 8 is 18 feet bigger than 400F.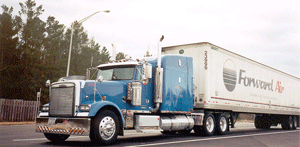 July 21: Growth in outsized cargo in the Middle-East has UAE-based Maximus Air Cargo looking to expand its fleet (Freight Fox)

July 21: USA trucker Forward Air profit to $2.8 million, or 10 cents a share from a profit of $12.1 million, or 42 cents second quarter a year ago.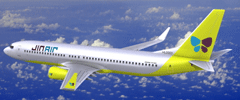 July 20: Jin Air the LCC of Korean Air goes international adding Bangkok, Macau, Osaka & Weihei this Fall and Guam next January.

July 20: As first words from the Apollo 11 cargo flight to the moon 40 years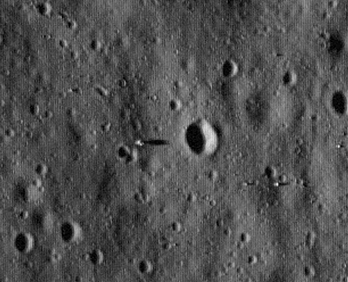 ago replayed Monday, a NASA orbit vehicle showed images of 5 Apollo landing sites. Here where Buzz Aldrin and Neil Armstrong first walked on the barren ground, the landing site of the Apollo 11 mission is shown in a brand-new July 2009 photograph—complete with the bottom half of the Eagle lunar landing craft (visible via the long shadow just left of center).

July 20: Kuehne + Nagel said net earnings fell 16.2 % for the first half of 2009 adding quickly that gross profit dipped only 6.7%.

July 20: Report circulating that Air India canceling and deferring deliveries at Boeing and Airbus may ante up Rs 125 crore in costs for that action.

July 20: Report that IATA asks India Airport Authority to drop "use it or lose it" 80% rule forcing money losing flights to protect slots at MMA, DEL & BOM