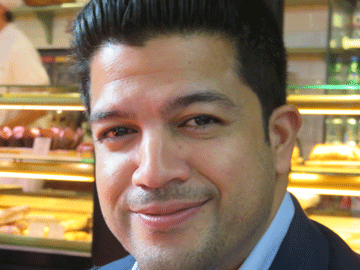 Fahad Hussain is a second-generation transportation executive. He joined a company his mother, Najma, founded in Karachi, Pakistan. Najma was a female air cargo pioneer in 1974.
Today Fahad has consolidated his mom's BNS Freight Forwarding Group into Praetorian (Pvt) Ltd.
Today "Marching To Praetorian" takes on a different meaning than the old Second Boer War anthem with a slightly different spelling.
"We are a company of 300 involved in many aspects of the logistics business in Pakistan," Fahad explains.
"Our leading edge, multi-modal offering serves an economy that is headed straight up.
"It's a good time for seeking new markets, and Pakistan is on the move in several sectors of the shipping business," Fahad Hussain said.
www.praetorian-pk.com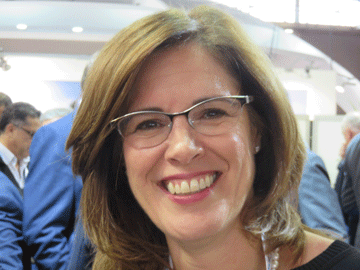 Pennsylvania's western daughter Christina Cassotis, Chief Executive Officer of Pittsburgh International Airport, has a better idea.
"There are lots of manufacturing and logistics companies that are located in close proximity to our great airport," Christina said from the sidelines while on a lunch break from ACF on Wednesday.
"We are here in Paris exploring the mood of air carriers interested in new potentials for service.
"Pittsburgh is a quality and mostly untapped market, just ripe for some innovative entrepreneurial operator.
"We encourage companies in our sphere to utilize available lift to move air cargo, rather than extending the supply chain to include costly and less efficient trucking connections.
"Pittsburgh is ready to make history," Christina assures.