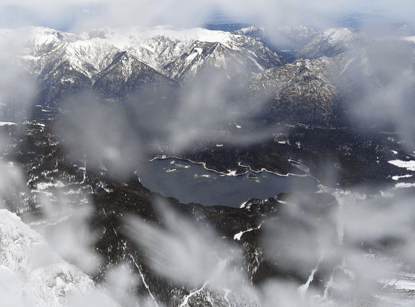 Winter Solstice
As the winter solstice is celebrated December 21, in Grainau, Bavaria, ice flowers at a window of the Zugspitze mountain station look like down feathers.
Lake Eibsee and the Ammergebirge mountain can be seen through the glass.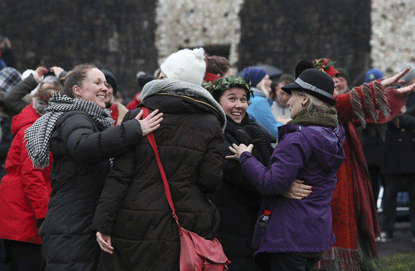 In Newgrange, Ireland a prehistoric monument in County Meath hosts a sunrise gathering that continues a pagan tradition of celebrating the start of winter.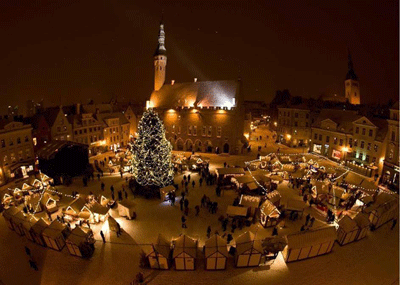 Yuletide in Tallinn . . . The Christmas town square in Tallinn, Estonia 2018.
Scene was captured by our dear friend, the great air cargo professional Erik Byman, of Ospentos (Helsinki and Tallinn), which provides handling, ramp service, trucking, and training better than anybody else, period.
Erik, above all, is a great human being. Guess, hanging out in this neighborhood plays into that.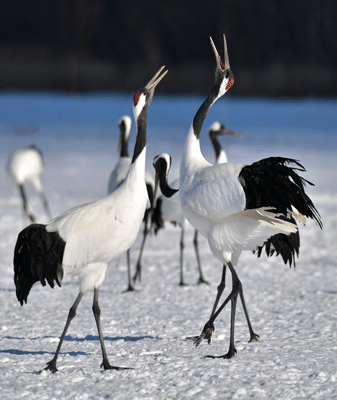 Meanwhile, at the Tsurui-Ito tancho Bird Sanctuary in Tsurui, Hokkaido Prefecture,
Japanese Cranes dance in the snow.