Natilus San Diego has plans (and orders ) to build the world's first autonomous aircraft for air cargo landed an Ameriflight, LLC Aircraft Purchase Agreement for 20 Natilus Kona feeder aircraft valued at USD$134M bringing total commitments to USD$6.8 billion for delivery of 460+ aircraft.
Ameriflight is USA's largest Part 135 cargo airline, serving 200 destinations with more than 1,500 weekly departures throughout the United States, Canada, Mexico, the Caribbean and South America, with UPS being its largest customer.
Founded in 2016, Natilus is designing and manufacturing a new fleet of blended wing body (BWB) autonomous freight aircraft, which will use standard air cargo containers and existing ground infrastructure to provide an innovative turnkey solution for customers. The company says it will produce a series of cargo aircraft including
Kona, a 3.8-ton payload short-haul feeder UAV, the Alisio, a 60-ton payload medium/long range UAV and Nordes, a 100-ton payload long-range UAV.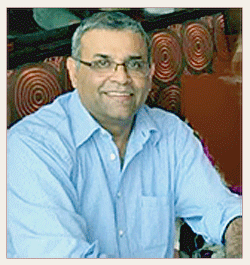 Ram Menen, the man who led Emirates SkyCargo from start to greatness,a founding father of modern air cargo is onboard Natilus as an advisor and member of the company's founding team.
"No doubt air cargo industry will be a growth industry for the foreseeable future, led by demand for e-commerce and the need for supply chain cost optimization, even with changes in procurement and production pattern.
"The industry is also challenged to reduce its dependency on China, by in-shoring/offshoring, air cargo. E-commerce will continue to grow in double digits while traditional cargo is likely to grow in lower single digit for the next 8-10 years."
"This is where, Natilus with its lower operating cost per freight ton kilometer, will have a great advantage and add value to the cargo operators.
"New operational efficiencies will bring fresh cost benefits on the ground.
"Since Natilus will have large cargo doors and is a blended wing body design (BWB), it will be ideal for long and large/heavy cargo and will be a good replacement for B747F.
"Pilot shortages are likely to continue well into the next decade and we need to remain prepared to limit disruptions.
"Unmanned operations will lower the risk of future unknown challenges as unmanned operators or remote pilots will not need to deal with crew time limitations and can operate longer haul flights to get higher asset utilization than traditional airplanes, while lowering costs.
"Road feeder service (RFS) trucks are currently the best regional freighters for cargo operators.
"The Kona freighter, as example, will be in direct competition with trucks for the 500-700 km range," Ram Menen said.