India could be the third largest economy in the world. That is what a report by SBI Ecowrap (the Ecowrap is India's biggest bank, The State Bank of India's publication and the opinion expressed is of the Research Team and not necessarily reflect those of the Bank or its subsidiaries) pointed out. It said that India was likely to get the tag of the third largest economy in 2027 (or FY28) based on actual GDP data as of March 2023, surpassing the economies of both Germany and Japan. "Behind this surge, India needs to grow by CAGR of 8.4% till 2027 (in dollar terms). This translates into 11 -11.5% nominal GDP growth per annum (in Rs terms), which is eminently achievable with a 6.5-7% growth rate," the report said.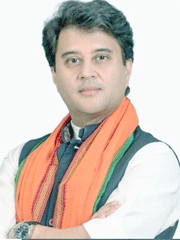 A little more than a year ago, FT had reported Indian Minister of Civil Aviation, Jyotiraditya Scindia's power-packed speech, "The road to 10 million MT". Underlining the limitless potential of India's air cargo sector, Scindia had said: "To achieve the target of 10 million metric ton in cargo, the industry players need to focus on transportation of smaller cargo loads from Tier II and III cities to metros which can be achieved by acquisition of smaller size aircrafts. To facilitate this, we are also establishing 33 new domestic cargo terminals by 2024-2025 which will allow our cargo sector to flourish and grow. We need to work on ease of doing business in cargo sector by making processes paperless, adapting automation, digitalization which can make cargo processing swift."
India then needs to up its game on the cargo front. The country, according to the government's ministry of Commerce and Industry, has the capability to become a global cargo hub. Piyush Srivastava, Senior Economic Advisor with the Ministry of Commerce and Industry, not too long ago had pointed out: "I feel (that a) country of our size, dimension should have transshipment hubs. For creating a hub, (the) government can only provide a facilitating environment but the hub will be created on global economic scenario and how the industry sees the growth . . . Air India placed huge order of widebody aircraft, which will boost the creation of aviation hubs in the country. We are poised to achieve this target in the coming years," he had said.
It may be pointed out that with the Delhi Airport's dedicated transshipment excellence centre, the country is already on its way towards becoming a desired transshipment hub for global trade. FT readers might remember the story on how readymade garments manufactured in Bangladesh have been using the Delhi Airport to reach out to destinations in Europe and the US.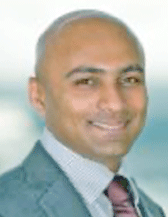 It is not only in Delhi that transshipment is taking place. At Bangalore International Airport Ltd (BIAL), about one per cent of the total cargo volume is airside transshipment, including domestic-domestic (D-D), international-domestic (I-D), and domestic-international (D-I); (I-I is nil). "On the landside, transshipment through bonded trucking accounts for five per cent of BIAL's international cargo volumes," according to Satyaki Raghunath, (left) Chief Strategy & Development Officer, BIAL.
In the long-term, Raghunath said, the aim was to have transshipment comprising between 15-18 per cent of our total cargo volumes.
However, industry stalwarts believe that while the first steps have been taken to establish India as a global air transshipment hub, it is still a work in progress. The country is yet to set up 'free zones' near international airports on the lines of the Dubai Airport Free Zone at Dubai and similar zones in Hong Kong that will make transshipment easier. Air cargo stakeholders believe that the government should come up with policies like tax exemptions, bring in connectivity with ports for sea shipments and lastly enhance infrastructure and improve throughput, to enable the country's major airports become global hubs if the goal of handling 10 mn tonnes of air cargo a year has to be achieved by 2027.
Transshipment cargo hubs are needed not merely due to the fact that India continues to move up among the world economies but also because of its important role among Asia-Pacific's major economic growth engines.
Though air cargo in India has been going through a downturn – largely due to exports and imports coming down over the last few months, the environment seems to be just right for the blossoming of air cargo. In the last one year, for example, the country has seen the emergence of new dedicated air cargo players: there are five dedicated freighter operators in the country, according to the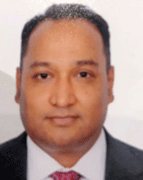 Indian Directorate General of Civil Aviation. The resurrection of the Bengaluru-based Quikjet (it had started operations in 2007, stopped in 2012 and began again in January 2023) in fact, speaks highly of the right atmosphere. Operators like FedEx have been witnessing more intra-regional trade -- intra-Asian exports account for 60% of regional exports, trailing only intra-EU exports (68%), as regional blocs go -- according to Suvendu Choudhury, (right) Managing Director, International Operations, FedEx Exp. For its part, aircraft manufacturers like Airbus are forecasting a strong growth for the Indian air cargo market: expecting to reach around 50 aircraft by 2040 from the 28 freighters today.
PWC in a March 2022 paper entitled, India: Emergence of a global leader in aviation, advocated simplification in the transshipment process to make major Indian airports transshipment hubs. The paper also pointed out that an integrated approach to promote air cargo movement was need. Giving the examples of some of the major special economic zones (SEZs) such as Incheon Free Zone, Shanghai FTZ, JAFZA, it said these were successful because of their proximity to gateways such as airports and ports.
"India also needs to promote integrated industrial and infrastructure development. For example, the airport land bank may be utilized to establish SEZ/assembly units, etc. This development of SEZ at the existing gateway airports may require a revision of the Special Economic Zones Rules, which defines minimum land area requirements for the establishment of SEZs. Incentivizing industries to set up units on the airport land may support industrial growth as well as cargo movement."
Tirthankar Ghosh