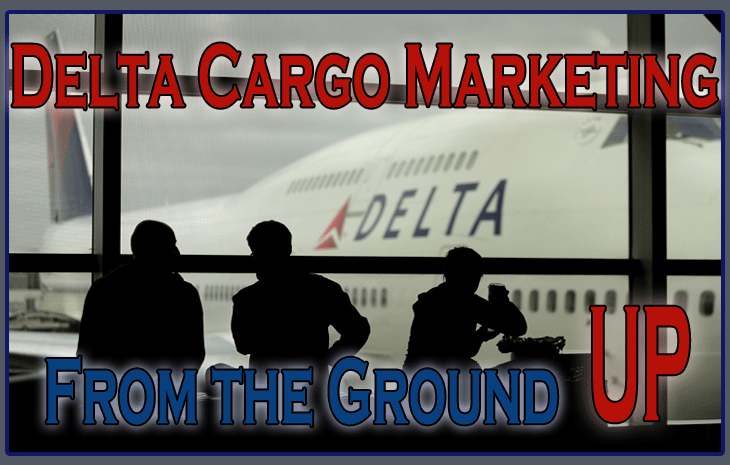 Ask Delta Cargo's Product & Express Development Manager Pawel Borkowski what is moving up the Cool Chain right now, and his answer is immediate:
"Delta Cargo's premium products drive a significant portion of our revenue mix, so far up 2 percent YoY for 2016.
"Variation Pharma/Wheels/Safe, DASH, and DASH Heavy are leading this great result.
"We hope with our investment and product evolution our premium product mix will continue to grow.
"Delta Cargo's Cool Chain solution includes operation of 49 Pharma approved stations globally that serve our customers well, but we constantly strive for excellence.
"In 2016 we are investing in product and station enhancements and expanding certification."
Pawel delivers the message that the big Atlanta-based carrier actions globally, while also thinking locally.
"We are excited about our cool chain solutions.
"Especially relevant for ATL and JFK, for example, is our review of IATA's CEIV Pharma certification, upgrading CCTV, adding outlets for active containers, enhancing pharma training for staff, and much more."
Name of the Game is Service
"Delta Cargo's Variation Pharma product is a very well-rounded offering from booking to recovery.
"For booking and customer service needs we have a dedicated Pharma Desk to handle anything from a 5kg shipment to arranging active or passive containers with any of our container partners—CSAFE/Envirotainer or va-Q-tec.
"Pharma shipments get expedited and cool (too cool for school) treatment by our Pharma trained staff at any of our 49 Pharma approved stations.
"Temperature checks on coolers and each active container ensure our equipment is working as it should and this information is available to our customers through the Pharma Desk."
Most On Time
"DL is the most on-time airline in the world, and with all four of DL's Variation Pharma products having a level 1 boarding priority, these sensitive shipments will get to where they are going when they are supposed to be there."
Who Is Pawel Borkowski?
Like other young and energetic rising stars in the air cargo business, Pawel Borkowski approaches air cargo product marketing in an uncomplicated manner, from the ground up.
"I like to think I bring a high level of customer service.
"As manager of product development it is really my job to understand the needs of the customer and create a solution for meeting those needs in our product portfolio.
"However, I find at Delta Cargo a high level of customer service is more the rule than the exception."
Pawel Borkowski is married with a two-year-old daughter and is looking forward to his 15th wedding anniversary.
"We enjoy traveling, hiking snorkeling and cooking," Pawel said.
"I also enjoy movies, classic cars and the orchestra."
"I think my career has been an evolution of my goals to continue to grow and challenge myself both personally and professionally.
"I started out at Northwest Airlines in Passenger Revenue Management, pricing transpacific routes.
"I worked through the merger with Delta Air Lines, where I continued in RM for several years.
"Later I transitioned to Cargo Revenue Management, where I was responsible for pricing exports from Europe, the Middle East, India, and Africa.
"Seeking further development, I gladly accepted a position on the Cargo Product team responsible for developing revenue for all temperature controlled products.
"Recently I was promoted to manager of product and express development, also on the product team, for which I am now responsible for Delta Cargo's entire product portfolio globally.
"From the beginning up until now, I have had the privilege of working with and learning from the best people, period.
"When you are surrounded by great people all you have to do is open your heart and mind and you will be great too."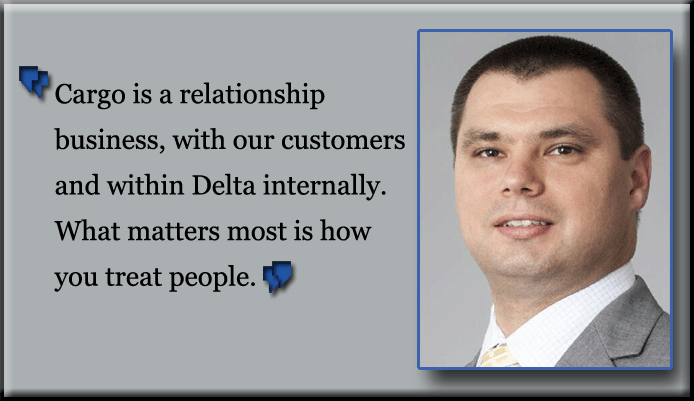 But Technology Is Also Good
"The air cargo business would be so much more efficient if effort were applied all around to simplifying regulations.
"I see the need and agree with regulation, but I hate to see delayed cargo because of processes that extend shipping times unrealistically due to the way airlines are mandated to work with various agencies. "Utilizing existing tech would optimize and streamline processes, benefiting everyone," Pawel said.
Must To Get Across
"Part of my job is to reach out to the shipping community and our service partners; last week we were at the JFK Air Cargo Expo in New York to extend the understanding of how well developed our premium products are.
"For example, a lot of attention is out there on Variation Pharma, but we also have Variation Live (live animals), Variation Wheels (automobiles), Variation Fresh, Variation Safe, DASH, DASH Heavy, Equation, and Equation Heavy.
"We are also working on several premium product upgrades and new products coming soon."
Best Surprise Is No Surprise
"Cargo is a relationship business," Pawel insists," with our customers and within Delta internally.
"What matters most is how you treat people.
"When I was solely responsible for temperature control products, specifically pharma, I found our customers to be very welcoming of my honest and transparent approach.
"I was very candid about what we could or could not do; I don't like surprises and neither do pharmaceutical customers," Pawel Borkowski said.
Geoffrey