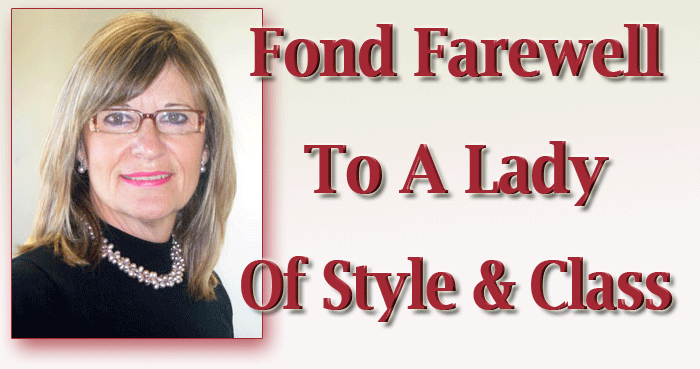 FlyingTypers is always about people. As the new year begins, we'd like to take a few moments and salute someone very special.
American Airlines Cargo Managing Director for Latin America Carmen Taylor retired as 2016 came to a close.
We are told that Carmen had some health issues, and that she is OK now, but decided to call it a career after 36 years at the airline.
Carmen began at American in Canada in reservations and worked herself all the way up to leading the corporate sales efforts for the entire Canadian market.
She later served as country manager in Spain, where she spent 4 years living in Madrid.
Back in 2012, Carmen Taylor—whose responsibilities for American Airlines Cargo included South America, Mexico, Caribbean, Central America, and the southeast region of the United States—was recognized by The Miami World Trade Center for "exceptional leadership in promoting and enhancing free trade and international business."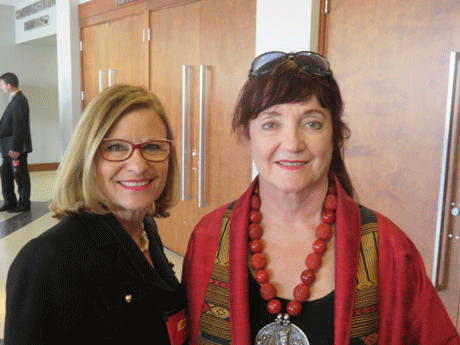 Carmen Taylor (L) with Charlotte Gallogly, President of World Trade Center Miami.
We salute Carmen for her pioneering work developing air trade for American Airlines Cargo during a stellar 36-year career.
The World Trade Center Miami hosts Air Cargo Americas in Miami November 1-3, 2017. For more information contact: Ivan Barrios 1 305 871 7910.


Little wonder, we thought at the time, and a wonderful recognition of a professional career and a life well lived.
Carmen was supportive and nurturing to both her colleagues and customers. She shared some thoughts with us that can be viewed as words to live by.
"I love my job."
"My philosophy is make the customer successful, and they will also make you successful," she said.
Carmen was born in Lyon, France. Of being a woman in cargo, she says:
"The demands are there—no matter who you are—to deliver all around."
"We are very proud of the role we play in facilitating international trade and helping consumers worldwide gain access to a large variety of goods available in the market."
"In July 2004, my good friend, Mark Najarian, who was at the time our VP Cargo Sales, gave me an incredible opportunity to run our Cargo Sales business in Miami. Although I was a little nervous at the beginning—since I knew very, very little about the cargo industry—I very quickly learned that the cargo business is a 'people-to-people' business.
"The experience of being 'real' with people had an immediate impact.
"Once you have built credibility within your customer base, they will support you. Working in cargo for the past decade has truly been a very rewarding experience.
"I feel extremely fortunate that my work with American Airlines has given me the opportunity to travel across the globe.
"My favorite city in the world remains Paris, as it offers something no other city can.
"Every time I am in Paris, I find something exceptional, whether it is an old building, a bridge, or a great antique store.
"Plus, with my family living in France, I am able to make many stopovers in Paris while en route to Lyon, my hometown.
"I love activities around the arts, including music (opera), live theatre, movies and, of course, like most French people do, I enjoy eating and cooking.
"I used to be a pretty good skier, but living in Miami Beach makes it easy to enjoy golf.
"Most weekends I join my husband on the golf course…"
The Last Word
"Latin America is a region with great potential.
"Just as American Airlines has been investing heavily in Latin America, so, too, have other companies.
"This activity continues to open many doors to consumers and industries.
"For many years, the majority of shipments originating in Latin America had the U.S. as a final destination.
"Now, a very large share of that traffic ends up in the European countries and Asia, too—including Japan and China.
"Overall, I am very thankful to have enjoyed a great career and the opportunity to work with some wonderful people and also very grateful to have served a company that I love as if it were my own!" Carmen Taylor said.
Geoffrey