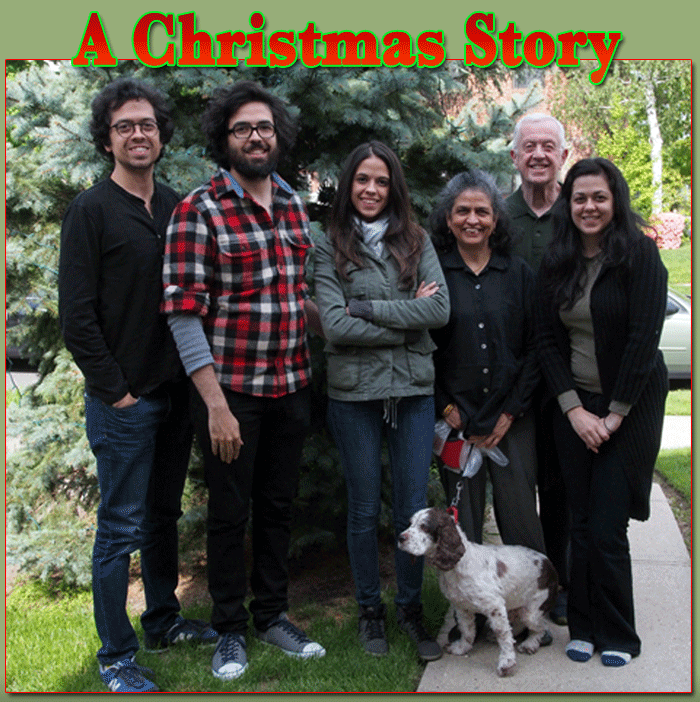 2016 has been a tough year. Terrorist attacks—far too many to enumerate—spawned upheaval and collective heartache both at home and abroad. We lost several cultural icons, seemingly one after the other. BREXIT passed. The results of the presidential election rocked and depressed more than half of the United States' population, cleaving our country in two.
But for the Arends, 2016 contained an undercurrent of grief whose wellspring originated in the loss of a family member. On April 14, 2016, we lost our dear, beloved Mr. Chips.
Pet owners everywhere know. Our pets are as much members of our family as anyone else. People fail us, but our pets never do. Mr. Chips was as much my brother, my friend, my confidante as the people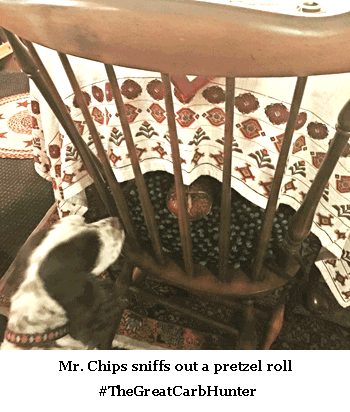 with whom I share blood. Over the years his back legs ossified, his eyes filmed over with smoky cataracts, his black freckles flecked with grey, but he was always there for a snuggle and a snack, dependable as ever. He went suddenly but slowly—not in his sleep, as we all would have hoped, but with a hole in his heart and straining to breathe until we finally, begrudgingly let him go.
We were devastated. I said it then and I say it now—we lost the nicest, kindest, sweetest member of our family. My father has stated repeatedly that Mr. Chips did not have one mean bone in his body, and he is right. Last Christmas, despite parental protestations, we gave Mr. Chips a full plate of Christmas breakfast with our trademark Sears pancakes, cheesy scrambled eggs, crispy bacon, and bratwurst sausage freed from its casing. He deserved it, and given the power of hindsight, I'm happy we did it.
If you have furry family members, give them a kiss for us and throw them a little piece of people food in honor of Mr. Chips. Crippled with arthritis and fully blind, Mr. Chips could still sniff out a wayward buttered pretzel roll that escaped the dining room table.

We had one significant bright spot this year. FIATA, which celebrated its 90th anniversary in 2016, honored my father with a FIATA Fellowship. It was the first time such an honor was bestowed on anyone outside the forwarder community. My father earned the fellowship through his pioneering reporting for Air Cargo News FlyingTypers, the world's best source for objective, unbiased air cargo news. In 2017, my father enters his 47th year reporting on the cargo community. While he's never been the biggest fan of awards programs, he said, "The FIATA Fellow designation is the exception that makes the rule."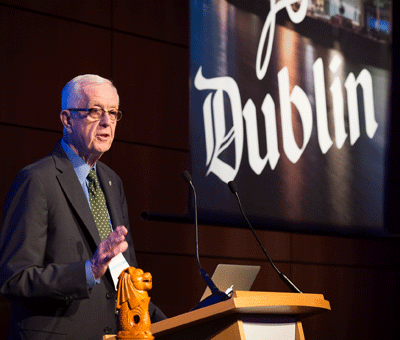 "FlyingTypers expects to deepen its cooperation with FIATA in 2017.
"This recognition challenges us to explore new and wider cooperation between all stakeholders in air cargo.
"FIATA, one of the oldest and most respected organizations in transportation, has moved us very deeply.
"For the freight forwarders to applaud the effort of a publication that serves as the voice of the airlines is way beyond any scenario we could conjure, aside from perhaps some good fiction," he said.
"We are humbled and very proud, and—with apologies for paraphrasing Frank Borman—we frankly think we must work extra hard to earn our wings every day," he concluded.
I may have told you a little white lie above.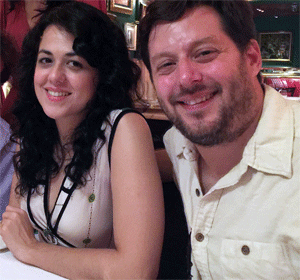 Please bear in mind I only did so to contrast the enormity of my father's unexpected and meaningful FIATA Fellowship with the overwhelming loss of Mr. Chips (writers manipulate their readers at times, but I promise it is always with the best of intentions). The FIATA Fellowship truly was a significant bright spot. However, it wasn't the only one.
In early October, my longtime beau, Anthony, and I finally made things official. We eloped in the presence of our two best friends in a small courthouse in Rhinebeck, NY. After eleven years and countless adventures together, it felt long overdue. In a year of so much widespread gloom, our nuptials felt like lighting a candle to illuminate a corner, no matter how small.
In addition, just one week after Thanksgiving, my parents drove to the very same dog shelter from which Mr. Chips was rescued nearly a decade earlier and found the smallest, sweetest cocker spaniel puppy. She had been abandoned only two days prior. Her color is remarkably like Mr. Chips, albeit of the blond variety. She has the very same freckled nose and spotted body, but she is the vanilla to Mr. Chips' chocolate. We're fairly certain Mr. Chips sent her to us so that we wouldn't go puppyless this Christmas. She is approximately 8 months old, which means she was born right around the time Mr. Chips died—you'll forgive us if we don't believe in coincidences.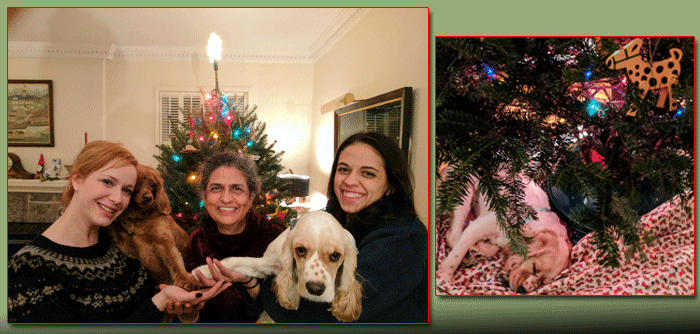 We named her Little Lulu, or Lulu for short. She enjoys curling up under the Christmas tree, crying when my father leaves the house, and chasing a ball around. I wish I could tell you more, however I don't know her just yet. The process of getting to know her is a Christmas gift in and of itself.
When we first drove Lulu home in my father's Volkswagen Vanagon, I glanced back at her sitting in my sister's lap and sang the only words to the Little Lulu song I could remember: "Oh Little Lulu I love you lu just the same."
Given how much we adored Mr. Chips, that's saying a lot.
The whole FlyingTypers family wishes you and yours a very Merry Christmas and a Happy and Healthy New Year!
| | |
| --- | --- |
| P.S. Having just listened to the Little Lulu theme song, I'm amazed that the lyrics actually refer to Little Lulu's "freckled chin." It seems the name was meant to be. | |
Flossie