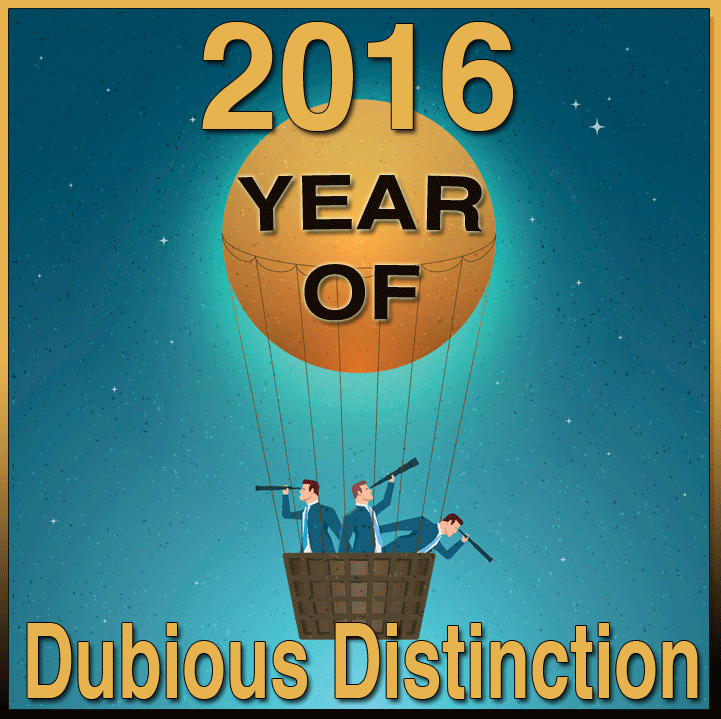 The air freight demand picture brightened significantly in the latter part of 2016, and trade forecasts are positive. But leading airlines contacted by FlyingTypers are plotting a cautious strategy for the New Year.
By The Numbers
Nomura's index of Asia exports (excluding Japan) recently leapt to its highest level since February 2015, promising a return to positive single-digit export growth in early 2017. The index comprises eight forward-looking components and has a three-month lead-time over actual Asia exports, so it bodes well for the air freight industry over the next quarter.
Nomura is not the only analyst to report unexpectedly strong figures in recent months. HSBC said China's November export trade growth was the second highest reading in 2016, while import growth jumped to a 26-month high and included a solid performance by 'ordinary imports.'
Upsurge Drives Trade
The figures illustrate the upsurge in trade to and from Asia, which is also supported by many of the world's leading airlines and analysts contacted by FlyingTypers. "Airlines reported continued strong growth in November 2016, in line with the increase we saw in October," WorldACD told FlyingTypers. "Most regions performed well in November. Especially air cargo volume from Africa, which showed strong year-on-year growth."
Lufhtansa Comes Back
Andreas Pauker, spokesman for Lufthansa Cargo, confirmed a return to the traditional peak season in late 2016 and pointed to air cargo shipments from Asia to Europe and the U.S. as fast improving lanes, while key growth sectors included garments, automotive, and high tech products, components, and shipments driven by the e-commerce sector.
However, not all industry executives were reading from the same song sheet.
Kerr Concurs, Looks For More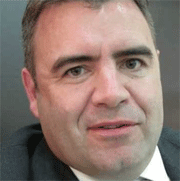 "Although we were experiencing a stronger peak than last year, it is still far from the traditional peak," said David Kerr, Senior Vice President, Etihad Cargo.
"From 2009-2015, the October/November volumes were around 14 percent higher than the average of other months of the year. In 2015, this was only 5 percent higher.
'This year we saw 9 percent."
Etihad saw year-on-year gains from in its integrated partner airline capacity volumes, fashion shipments on freighters, which were specifically deployed for this flow, as well as on China to India lanes. "The fashion business out of Zaragoza to China has mainly driven Europe to Asia trade," explained Kerr.
"There is also a strong, increased business from Europe to Shanghai, mainly from Zurich and Frankfurt. We have increased by 70 percent in the last three months versus the same period last year on the Europe to Shanghai trade lane.
'This is the result of conscious efforts to increase our market share on our lanes to Shanghai.
"We also saw a 13 percent increase in electronics traffic in October and November versus the summer from Vietnam."
Look Ahead 2017
Looking forward to 2017, airlines are more cautious than the air freight forwarder counterparts recently surveyed by FlyingTypers.
Pauker said Lufthansa was "cautiously optimistic for demand in January with regards to Chinese lunar New Year," but said this did not automatically mean this would be a lead indicator for overall improvement in 2017.
A spokesperson for Air China said that although a stronger peak season in 2016 was very welcome—a development attributed to a "rebound to seasonal demand, new product, as well as moderate capacity deployment in the market"—this did not apply to all markets. He said the carrier was continually adjusting its strategy in accordance with demand.
"We do expect this trend to last to the second half of December," he added. "Throughout our network, Transpacific remains our most important route and has been growing steadily, and we also focused on intra-Asia to improve our profitability. Even though with the uncertainty coming along with Brexit, and even the recent referendum in Italy, we see a slow but stable recovery of the Europe market. The depreciation of the Euro and traditional peak season demand drive our east and westbound traffic growth respectively."
He added: "Since CNY vacation falls in late January 2017, we anticipate a stronger holiday effect than in previous years."
Whether the gains of late 2016 and expected continuation into January will continue thereafter remains to be seen, however. "The air freight market has been growing steadily," said the Air China spokesperson. "[Next year] declines in the volume of laptops may overshadow the electronic device launches effect.
"On the other hand, there has been significant growth of perishable cargo and e-commerce, and we expect these volumes to grow continually."
He said more new product launches in 2017 would be a positive, but variables such as world trade growth, fuel prices, and expansions in bellyhold capacity could offset gains.
"Overall, capacity management remains the key to health growth and we shall be careful to adjust our market policy in 2017 accordingly," he added.
SkyKing