President Trump's efforts on revamping the U.S. trade agreements to make them more fairly balanced came under much criticism but they are starting to bear fruit and trade flows are increasing.
The U.S.-Mexico-Canada Agreement was signed with two of the U.S.'s top three trading partners, Mexico and Canada. China, the third partner is still engaged in trade talks that are close to being concluded, although there are other considerations (political) involved.
Below is an outline of the new USMCA agreement, which keeps most of the original NAFTA agreement. The name change (to U.S.-Mexico-Canada Agreement) was at the insistence of President Trump.
Canada
• Canada can continue to refuse to export environmentally sensitive natural resources (pipeline water).
• Canada can continue to protect its culture sector.
• It increases access to Canadian agricultural market for American producers (from 3% to 3.59% of total dairy market tariff-free).
• It increases percentage of North American sourced parts for cars to qualify for tariff-free status (from 62% to 75%).
• All tariff-free autos must have 40-45% of components produced by workers making USD$16/hour or more.

Mexico
The agreement is mostly the same as the old NAFTA agreement.
• Mexico will double its consumer duty-free limits from $50 to $100. That means that any shipment valued less than $100 is duty-free, making the shipping process cheaper and easier for small packages. This might increase small package movements from the U.S. to Mexico.
• 40-45% of auto components need to be built by workers earning USD$16/hour or more, which makes Mexico less competitive, since currently its auto workers earn about half of that. That wage may lead to more manufacturing in the U.S.
• The agreement has stronger provisions for intellectual property protection, which protects American businesses in a number of sectors - pharma, entertainment, fashion, big agro, biotech. It will make it harder for Mexican firms or individuals to manufacture generic medicines; use unlicensed seeds, chemicals or pesticides; pirate movies, tv shows or music; and use brand names, trademarks, logos or designs without paying licensing fees.
• The agreement will also increase the requirements for Mexican truck drivers and vehicles to operate in the U.S. beyond the border zone. Right now there are a limited amount of permits that exempt Mexican trucks from U.S. safety and emissions standards. These permits will be eliminated, preventing the operation of trucks that don't meet those standards.
Bill Boesch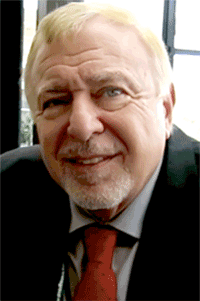 Mr. Boesch started his career in global transportation and logistics in 1965 working for Seaboard World Airlines. He later joined Flying Tiger Airlines and Emery Worldwide. Mr. Boesch then left Emery to become Pan American World Airways' Senior Vice President where he headed both Passenger and Cargo Sales and Operations. He left Pan Am to lead American Airlines' Cargo operation and retired from AA in 1998. Under his direction American became a world leader in the air cargo and logistics business.
Mr. Boesch was involved in projects for the U.S. Government throughout his airline career and became more active after retiring from AA by serving as Director of U.S. Aviation Policy for the White House Commission on Aviation Security. He was part of the extensive on site planning and support of the Iraq drawdown, involvement with the Afghanistan operations, and has worked on all aspects of the Civil Reserve Air Fleet (CRAF) from both an airline and government standpoint.
Mr. Boesch is the recipient of numerous awards including the Lifetime Air Cargo Achievement Award, the Ellis Island Medal of Honor and various awards from the U.S. Department of Defense.
Mr. Boesch is presently continuing his work for the U.S. Government and heads up The Council For Logistics Research.