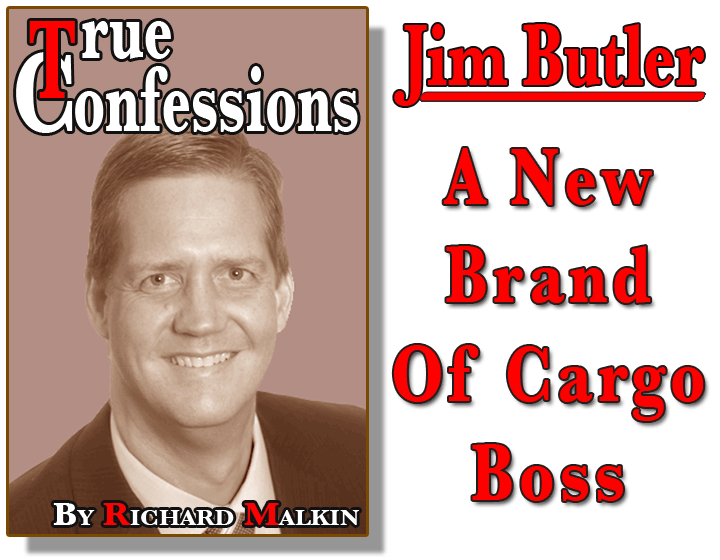 At first blush, it appears that Jim W. Butler 42-year-old president of American Airlines Cargo is not much of a desk man. In his first year as the airline's top cargo officer, he logged close to 200,000 miles touching base throughout its domestic and international systems, which he acknowledged left him somewhat "terrified".
He felt encouraged that the flights enabled him to effect personal contact with many people "who deliver service to our customers every day".
Of equal importance was the opportunity to interact with a large number of customers.
In a period of an improving U.S. economy and widespread softening abroad, how does American interpret the challenges? This, said Butler, was precisely what he has devoted considerable time to, "especially in the past few months".
He drew attention to a particularly "interesting aspect" of the air transportation business is that the "ebbs and flows" of global economies suggest a vital requirement: "Be prepared to act on the next opportunity." Underscoring this remark, American's cargo chief added:
"Our network places us in a unique position to do so as we are able to link the largest freight entities in the world together, and that requires us to constantly be mindful of optimizing the mix on our aircraft."
When a decision is to be made on how to optimize the mix on the aircraft, an unusually large number of factors are taken into account—for example, to name just a few: currency fluctuations, upline and downline demand, short-term versus long-term opportunities. How does the airline react when challenges appear? The airline quickly shifts focus and looks to see "where the next great piece of business might come from".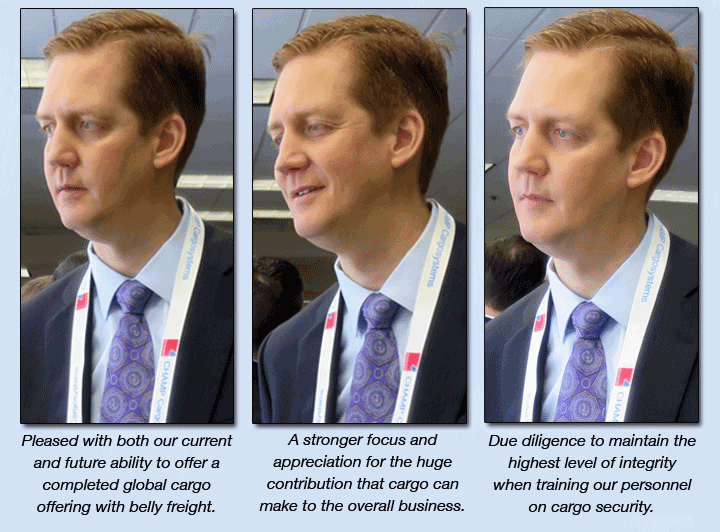 Asked whether American found certain markets exceptionally troublesome, Butler acknowledged that American is not without its challenges," but avoided specifics. Had American been a cargo airline instead of a passenger carrier "first and foremost," its network would look different. He went on to point out that at the "new American" there exists "a stronger focus and appreciation for the huge contribution that cargo can make to the overall business".
The all-cargo plane stands prominently in the carrier's early history. Does the absence of freighters impact marketing plans? The query produced an emphatic No. The answer lies in the reality that American schedules a broad range of domestic and international destinations, in numerous instances multiple frequencies a day to cities which its customers need most. This was underlined by the airline's service to 38 Latin American countries, including 34 "unique" cities in central and South America. What follows is the combining that international network with "the largest U.S. domestic network, again with the certainty of a scheduled carrier". At points where American does not offer service, it partners with other carriers.
Butler expressed confidence in American's ability to do this will continue to grow. He noted that the first of 42 firm 787s is in American's possession. Its 777-300ER fleet is being expanded to 20. And down the road are 22 A350s referring to the addition of the purchased Airbus as well as Boeing jet transports. Butler stated:
"I am very pleased with both our current and future ability to offer a completed global cargo offering with belly freight. I know it may sound like spin, but to date I have never sat around wishing we had freighters—beyond, of course, our minifreighters."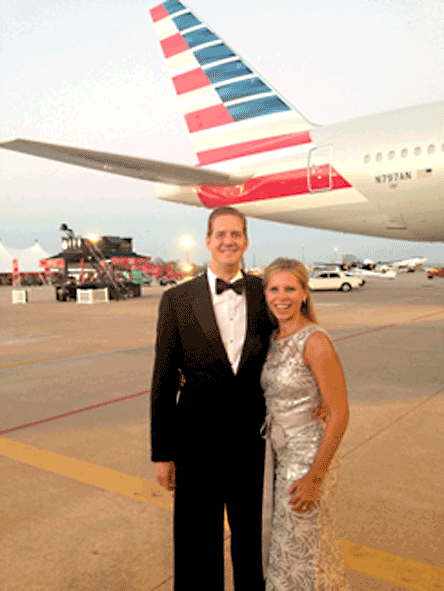 Pride and achievement are stepping stones to tradition in the professions. Paraphrasing Romaine, tradition is the seed of future deeds. The "future deeds" are now in constant play in the hands of Jim Butler, third-generation member of a transportation-linked family, which began with his grandfather who ran a Latin American airline and continued that orientation to son and grandson.
"I honestly think that transportation is in your blood," said Butler who lost no time in making a beeline for American Airlines after graduating from college.
A native of Summit, New Jersey, he spent most of his early years in Connecticut (except for a four-year break in Lausanne, Switzerland where he became addicted to skiing), and currently makes his home in Lewisville, Texas where he resides with his wife, Sharon, and their two children, Alex and Reagan. His educational background includes a BA from Cornell University and an MBA from the J.L. Kellogg School of Management at Northwestern University.
Since joining the airline 19 years ago, Butler worked in a variety of jobs encompassing sales, marketing, pricing and finance. This included revenue management positions for both American and Aerolineas Argentina's interactive marketing and global sales planning and analysis. Prior to ascendency to his present office, Butler served as managing director of commercial planning and performance.
American's cargo sector shows a split, by origin, favoring international versus domestic, 60-40%. Cargo's share of total mainline revenue at American hovers between 2-3%. Butler was quick to point out that while this number is "typically small" for U.S. carriers, "it is a significantly larger part of widebody operations or as a percent of our international network". Intent on presenting his company in its true competitive colors, he stated:
"Honestly, due to the heavy domestic networks that are somewhat unique to the United States, looking at it from one of those perspectives tend to provide a better comparison with many other cargo operations around the world."
How deeply has the economics of air freight shipping penetrated the know-how of the average shipper? Are there still gaps in their decisionmaking? Butler labeled the answer to the latter question "likely". How, then, to deal with the problem? Despite air freight's initial outlay of cash, he observed there are many situations when it is "absolutely critical for getting goods to market or keeping a factory running at peak efficiently." It is at this point, when the shipment shows up in American's possession, that it seizes the opportunity to "tell our story, demonstrate our value inside the supply chain, and perhaps end up with a regular customer, not just a one-time shipper".
Well, what about those reports of air shippers who have reverted to surface transportation?
Butler noted that modal shifts have long been a "risk" in transportation, especially since the competing modes have achieved "great strides". The other side of the coin, however, is that the demands of the global economy have also undergone change," and their requirements to have goods on hand quickly isn't going away! There's no question that some reversion "makes sense." There are more than a few new air freight customers.
At this point, Butler's thoughts broadened to express the conviction that American's job as an industry is to "partner together to add the type of premium information flow that would naturally accompany the speed of delivery advantage that we have". When that can be accomplished, he felt, "our value proposition will be even clearer".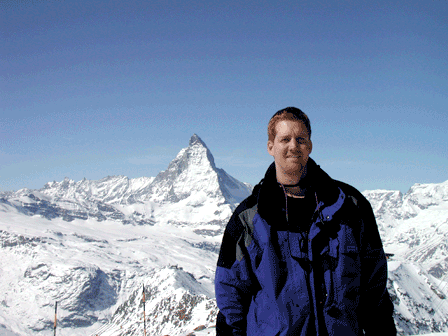 Is there any truth in the suggestion that an ascending airline employee can ultimately reach a level that is regarded as a profession? Butler was apparently uncomfortable with the gilded job status. Asserting that he is unaware of the existence of a specific level, per se, but he prefers the reference to "a level of commitment". Once again, the question inspired a somewhat lengthy interpretation of "profession" as it related to American Cargo. One of his satisfying discoveries when he moved into cargo was the high level of experience possessed by the team "at all levels". Parenthetically, he commented that team members are "typically" seeking to transfer into the cargo division "than the other way around". (This was a reference to a much earlier period in airline history when many cargo employees sought transfer to the more glamorous side of the business, travel.). Still, does commitment add up to a profession? Said Butler:
"As long as you are passionate about helping us win and deliver on what we promise customers, you have found yourself a strong profession in my book."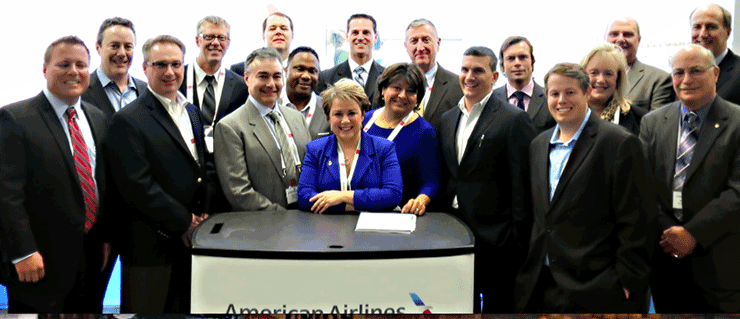 Price? Service? Where does the average customer direct his primary concentration?
The reply was fast and in a single syllable, "Both." He held that a "true cargo provider" must offer an assortment of prices and products "based on the certainty" customers need and expect. Then, too, there is the offer of additional services "within the product suite" that addresses the element of cargo handling.
In bygone years, one of the lessons in everyday morality was to let thy discontents be thy secret. This bit of advice, however, has not extended to the discontented customer. According to Jim Butler, customers demand deliveries arrive safely on time, plus "relevant and reliable information during the process." He noted that there is quick customer feedback if the airline is unable to deliver in certain key areas. To which Butler stated: "Honestly, it is not too much to ask, and we as an industry need to do the best job possible, to not only deliver well today, but to consistently invest and innovate to evolve in these areas."
Turning to the topic of air cargo security, American Cargo's president pointed out that with ever-changing domestic and international threats, the carrier shuns complacency with security, searching for ways to boost the "cargo security process". American is putting together customer profiles leveraging shipping history and cooperating with regulated authorities to safeguard the supply chain. On the question whether American is experiencing new security pressures, he conceded that "there's growing concern of inside security threats. The result is "due diligence to maintain the highest level of integrity when training our personnel on cargo security".
When Butler was asked whether he detected hints of industry peril in the future, he remarked that, as an industry, it is of vital importance to be "even more focused than we are today of proving value-added services, ease of use, online engagement and soon". As for the flow of information, the top needs are greater accuracy, efficiency, and availability for analysis. Absence of these improvements will reshape an industry that is "less relevant in the future".
Insofar as the airline's marketing and sales planning are concerned, how big a role do the forwarder and cargo agent play? Butler cited the merger of American Airlines Cargo and US Airways Cargo. Highlighting numerous benefits of the airlines' marriage, he stated that a large part of that was "leveraging the partnerships with forwarders that each carrier brought to the table".
Commenting on the long drive toward a paperless freight system, Butler waxed optimistic. Declaring that the effort has finally "grabbed hold," he explained that to assure a project of this magnitude works, "you need buy in from all responsible parties—in this case, airlines, forwarders and regulators—and a clearly defined end goal and achievable tasks". With reference to the latter, he said it required "realization" by all parties that the end game is a clear, simple process—a path starts with the air waybill. Once there is agreement on these principles, he said, "we could all focus on achieving it". For American Airlines Cargo, it is a "critical priority".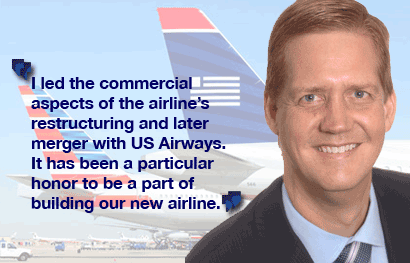 The action the airline has taken is a concentrated campaign to educate its team on the vital need to "go digital" and relying on the team to "communicate the value" to the carrier's customers. To date, progress has been highly satisfactory. However, because those objectives were "a bit behind" other goals, Butler decided against introducing "the complexity of major change into the business". Now, in 2015, the airline is engaged in setting "loftier benchmarks" which are designed to propel the organization toward command of the momentum.
It's no great secret that the traditional route to an airline's top cargo office is via the cargo department, on the strength of incremental stages. Butler is a significant exception, and he considers himself lucky to have worked in many areas at American and many locations around the globe. This may raise a lot of cargo eyebrows, but he declared that at each now location he was taught "different lessons that I bring to cargo". Providing details of his pre-cargo experience, Butler said: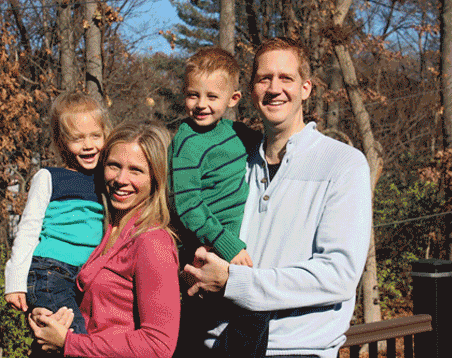 "I had strategic responsibility for American's fleet and commercial strategy, and led the commercial aspects of the airline's restructuring and later merger with US Airways. It has been a particular honor to be a part of building our new airline, and I could not be more thrilled to mix the background I have had on the passenger and finance side of the airline with the incredible experience and passion our team has within the cargo organization."
In more relaxed spirit, the president of American Airlines Cargo confided his love of spending time with his six-year old son and five-year old daughter "as they are growing up". Fully aware that the nature of air transportation business requires commitment to work, he also bears in mind a piece of advice given to him a while ago: "No one ever looked back at their life and said that they wished that they had worked more, but they certainly look back to say that they didn't spend enough time with the family," which underscores his determination to maintain a "healthy balance" whenever the possibility exists.
Richard Malkin