Air freight markets have rapidly deflated in the early days of January with a hoped-for pre-Chinese New Year bump failing to materialize, at least so far.
According to the TAC Index, average gateway prices on routes from Shanghai to Europe fell from $3.17 per kg on November 5 to $2.98 per kg on January 7. The decline on the Transpacific Hong Kong-North America lane was far more severe, however, slumping from a year-high of $5.69 on November 19 to just $3.79 on January 7.

Spring Celebration In China

The advent of CNY Factory shutdowns for Chinese New Year scheduled from early February as Lunar New Year (Year of the Pig) celebrations commence February 5 are already causing a slowdown in exports out of Asia.
According to Flexport, there is currently ample cargo space available on flights out of China, Hong Kong and Vietnam, with market demand "significantly decreased" out of all three key origins in recent weeks, and a decline in spot rates ex-Vietnam.
"The last possible Cargo Ready Date to still move goods out of China before Chinese New Year is February 2nd," said the digital forwarder.
On the money talks between USA and China are reportedly "going well," as both sides attempt to reach consensus on how to handle issues of trade, intellectual property and market access for U.S. companies in China.
Meetings of U.S. and Chinese delegations at the G20 event in Buenos Aires in early December produced a delay until March 1, in commodities that were scheduled to jump from 10% additional duties to 25%.
The upshot is that China has begun purchasing American soybeans again and maybe G20 helped burnish up globalization's waning reputation a bit.
Stay tuned . . .

Buchman Disappointed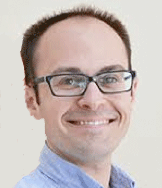 Eytan Buchman, VP of Marketing at Freightos, told FlyingTypers that the early January slowdown follows a disappointing 2018 peak season.
"In stark contrast to 2017, when air freight hit capacity, and peak pricing were unusually high, the 2018 peak season was far more understated," he said. "Airlines increased capacity, but demand did not increase as much as anticipated."
Buchman said that in early November, only the China-U.S. lane showed any sign of peak pricing, with the normal pre-Thanksgiving rush boosted by trade tariff advance shipping.
"As peak season continued, China-U.S. prices reached their highest level on November 26, subsequently dropping 55%," he said.
"China-Europe prices increased 30% and have now returned to pre-peak levels.
"There was no peak pricing on the Europe-U.S. lane. The current price is just 1% off peak. In fact, carriers even continued offering promotions on some lanes right through December."
Buchman's peak season analysis was reflected in newly-released volume figures for November, the latest month for which after-the-fact numbers are available.

IATA Has Some Ideas

The International Air Transport Association (IATA) said demand, measured in freight ton kilometers (FTKs), was flat (0%) in November 2018 when compared to a year earlier. "This was the slowest rate of growth recorded since March 2016, following 31 consecutive months of year-on-year increases," it reported.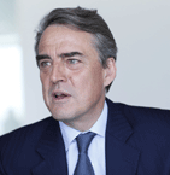 IATA attributed the stagnation to signs of "weakness in global economic activity," declining consumer confidence and "a contraction in export order books in all major exporting nations," with the exception of the U.S.
"Normally the fourth quarter is a peak season for air cargo," said Alexandre de Juniac, IATA's Director General and CEO. "So essentially flat growth in November is a big disappointment."
WorldACD found that not only did November 2018 disappoint compared to a year before, but it did not even retain its traditional position as the busiest month of the year. "Volume in November 2018 was not only 1.4% lower year-on-year, it was also lower than the month before: with a peak that was less pronounced than in previous years, November saw a drop vs October of 2%," said the analyst.

AAPA Sees Edge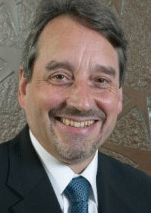 The Association of Asia Pacific Airlines (AAPA) said the region's airlines saw international air cargo demand measured in FTKs edge 0.1% higher year-on-year in November, but this increase was swamped by a 5.9% jump in offered capacity, leading to a 3.8 percentage point decline in the average international freight load factor to 65.2%.
"The moderation in export activity with slowing business orders, contributed to the slowdown in air cargo growth for the month, although this was mitigated by higher volumes of e-commerce shipments going into the year-end festive season," said Andrew Herdman, AAPA Director General.
"Overall, the region's airlines recorded a cumulative 4.3% increase in air cargo demand during the first eleven months of the year, a reasonably solid growth rate following the exceptionally strong 9.6% annual increase recorded in 2017."
Looking ahead, Herdman said the overall prospects for Asian carriers remained relatively positive. "Continued moderate growth in the global economy and lowered oil prices should support further expansion in air travel demand and air cargo markets in the coming year, although the recent deterioration in trade sentiment and uncertainties over the potential impact on consumer confidence levels present some downside risks," he said.

Focus Versus Confrontation

De Juniac was also upbeat, but predicted air cargo stakeholders would face a number of headwinds as 2019 progressed. "While our outlook is for 3.7% demand growth in 2019, downside risks are mounting," he added. "Trade tensions are cause for great concern. "We need governments to focus on enabling growth through trade, not barricading their borders through punitive tariffs."
WorldACD concluded: "The mixed picture we have seen in 2018 may well carry over into the new year, which seems to announce itself with much more uncertainty than a year ago, when the air cargo world looked quite stable."
SkyKing