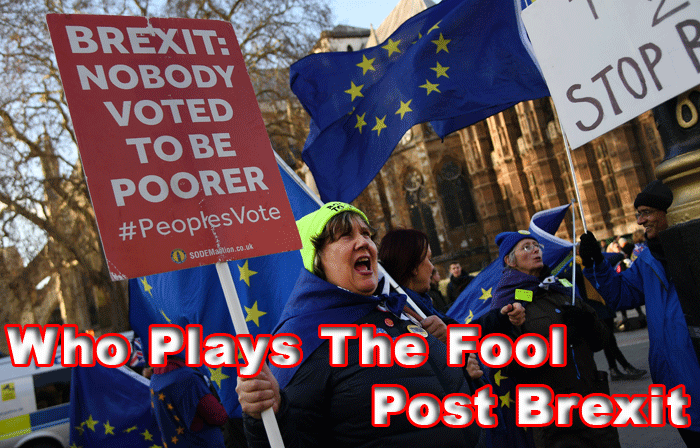 The aerial highway between the UK & EU could get messy as post-Brexit negotiations take place, said Investopedia, a website based in New York City that focuses on investing, finance education and analysis.
The creation of the EU saw tourism in Europe grow as low-cost airlines flourished. However, following the triggering of Article 50, the European Commission has said U.K. carriers will be forbidden to travel between European cities and will be left to direct flights in and out of the U.K.
Airlines have continually called for U.K. officials to sign a bilateral agreement with EU officials to allow the continuation of intra-Europe flights.
Under potentially tight restrictions, European airlines would be forbidden to operate flights between U.K. cities.
As Article 50 was triggered, Ryanair officials declared seeing a "distinct possibility of no flights between Europe and the U.K." for a period of time after March 2019.
Airlines have been some of the most outspoken critics throughout the Brexit campaign.
Virgin founder Sir Richard Branson accused the pro-Brexit campaign of misleading voters and said the result would be so detrimental to the British economy that a second referendum should be called. "Thousands and thousands of jobs will be lost as a result of this.
"Thousands of jobs that would have been created will be lost, and the knock-on effect will be so dire," Branson said after the vote.

Airlines Do The Two Step

Recently Ryanair created a new airline branded Ryanair UK and landed an AOC from UK CAA as insurance to be able to operate flights within the United Kingdom and to gateways in the EU, post-Brexit.
Wizz Air has also secured an AOC from the UK CAA.
Elsewhere EasyJet reportedly set up a new company based in Vienna to enable the airline to operate flights within the EU.
Some other carriers are looking back in time to keep flights going.
KLM said that, post Brexit, it expects to continue operating to the UK by invoking the 1960s bilateral agreement between the Netherlands and the UK that established mutual flying rights between the two countries.
So the dance continues, as the word up that there shouldn't be any disruption to flights after the UK exits the EU, sounds increasingly hollow with no specific deals in place.
The airlines and others make it clear that no one wants to be the fool on April 1, left at the gate without a deal.