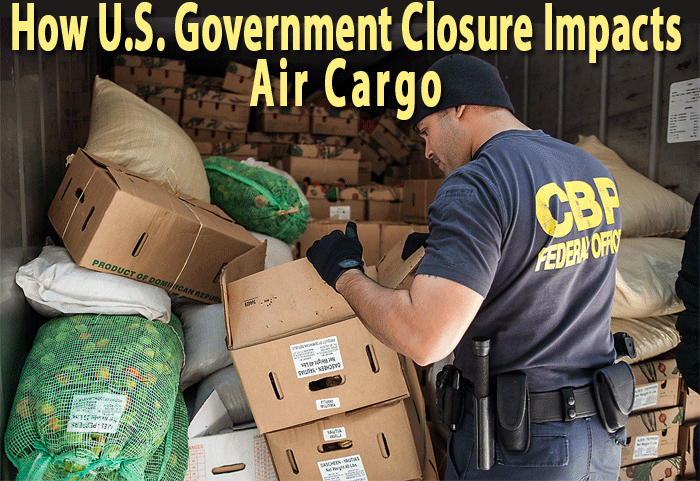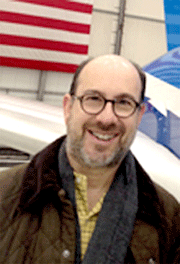 FlyingTypers asked Brandon Fried, Executive Director of U.S.- based Airforwarders Association if and how the current U.S. Government shut down is impacting his members and received this replay Monday afternoon.
"The air cargo industry's successful efforts to work with Congress and the TSA," Brandon said, "to provide its own security measures, are producing dividends during the current partial government shutdown.
"While these initiatives have enabled the flow of air freight to generally continue unimpeded, we are seeing brewing challenges behind-the-scenes that could have a substantial impact on the industry.

Some Delay Noted
"Since TSA upper-level management is not currently working, the processing and renewals of Security Threat Assessment applications are encountering delays.
"Also, questions regarding web platform issues which require help desk assistance are going unanswered."
"There has been virtually no significant managerial support from CBP and the Census Department to facilitate Automated Export System fatal error corrections.
"Similarly, staffing at the Directorate for Defense Trade Controls which are required for export licensure is limited or absent."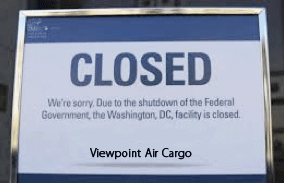 Problems Will Mount
"This lack of personnel will become problematic quickly, as shippers requiring export licensing may not have the ability to obtain the necessary export permits.
"While some Customs Border Patrol CBP staffers are working, present personnel alone will not be able to manage the increasing number of incoming requests for support."

Routine Interrupted
"Airforwarders Association members report that routine assistance is currently limited and difficult to obtain for Automated Commercial Environment support.
"For example, one member said that her long-awaited approval for a Container Freight Station has encountered a further delay.
"As the backlog of unresolved problems like this one increases, the volume will build exponentially for even more substantial possible delays when government workers return."

AfA Action Plan
"Our members are working with their shippers to keep them informed of the situation, and to provide continuous shipment updates," Brandon Fried said.
Geoffrey
Editors Note: On January 31, 2019 from 12:00 to 2:00 pm Brandon appears as guest speaker at the JFK Air Cargo Association monthly luncheon.
"Air Cargo Outlook" is the topic, with Brandon telling it like it is, as he confronts challenges and opportunities facing the air cargo industry in 2019.
Great networking with a drink, at a supple venue that includes a substantial luncheon, and an hour with a dreamer and doer in air cargo.
Members: $55.00, Non-members: $70.00. To register, click here.