If you are wondering what happens next once the world moves past the COVID-19 pandemic, then you might consider the passenger airlines serving as cargo carriers right now. They are thrusting our industry forward as a powerhouse of the new economy.
Not since The Berlin Airlift in 1949 has there been so much global attention directed toward air cargo.

Not Just For Emergencies Anymore

It's time to start thinking about ways to accelerate the development of air cargo in a 21st century that frequently needs cargo space on every available airplane. We can improve access and conditions for everyone in the world through expanded air commerce.
Could this be the time of air cargo's great leap forward?
Well, as Dr. Seuss said:
"You have brains in your head.
"You have feet in your shoes.
"You can steer yourself any direction you choose."

An Aircraft Bonanza

As airlines receive the reality check that market share does not necessarily mean profits, fleets of older aircraft will soon take off to the desert never to return.
But wait a cotton-picking New York minute!
The expected downsizing of aircraft fleets, which is unprecedented in modern airline history, will result in a flooding of the market with aircraft of all sizes capable of adaptive reuse.
Maybe now is the time for the big thinkers and the dreamers and doers to get on the same page because it seems these days, everybody, even airport management, has air cargo on their minds.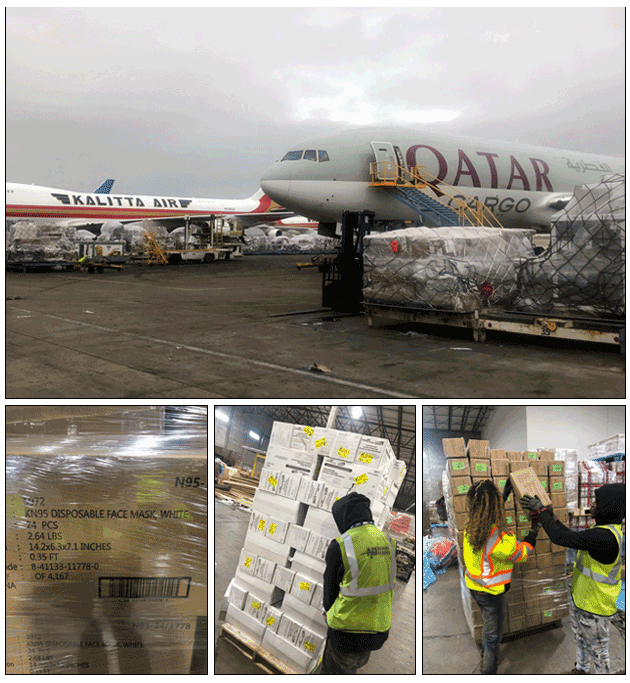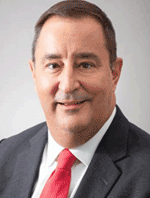 Cargo Ramps Up

Today Warren 'Too Tall' Jones (6'4'') is standing tall as Vice President Business Development for Alliance Ground International (AGI). He reports that "in Chicago, ground handlers are working with O'Hare International Airport officials to repurpose passenger ramps to cargo handling. AGI is handling up to 15 cargo aircraft a day and the crunch from carrying freight continues.
"Internally, AGI people are quite energized by finally being recognized for the major role logistics plays in the world," 'Too Tall' exclaimed.

Grounded In Dubai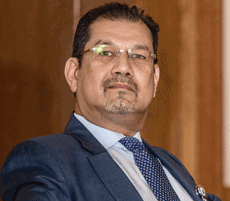 In Dubai, where COVID-19 has completely ground Emirates Airlines passenger flights, effectively doing what no competitor has been able to do, the cargo keeps on moving but the mood is somber.
"Not much good news with all these reports of pain and suffering as the pandemic continues to descend on the world," reports Lionel Smith, Managing Director of ACI Logistics in Dubai.
"We have gone from news of deaths in far off places to experiencing up close and personal the sad fate of people we knew and loved, including Floyd Cardoz, a friend and school classmate from Bombay who recently succumbed at 59 from COVID-19 in New Jersey, USA.
"On a positive note, the UAE authorities are being very pro-active and monitoring the situation closely by the minute (literally) and have taken adequate and timely measures to inform the general public/governmental agency personnel along with private enterprises to implement 'Remote Work' systems to prioritize everyone's safety.
"All sectors and the general public are welcoming the necessary precautionary measures and the guidelines on sanitization and social distancing, which have been the baseline for all operations."

Business Continues

"In UAE, still up and running are the Health Sector/Pharmaceutical Sector/Food Retail Outlets (including animal feed)/Logistics & Delivery Services/Supply Chain/Banking Sector and a few other essential services," Lionel said.

Price Gouging Rampant

"Unfortunately, we are seeing a lot of unscrupulous price gouging at this point in time especially within the airline industry.
"Taking advantage of the current situation to make unjustifiable premiums by charging 2.5-3.5 times over the normal charter price is being downright greedy," Lionel exclaimed.
"This unfair and nasty business is especially seen when there are requirements to transport essential commodities like Masks/Ventilators/Gloves/Sanitizers/Suits or Food/Medical Supplies," Lionel declared.


Looking Ahead Will See Change

"At a limbo to what the future holds for any one of us, we pray for all those suffering and will keep supporting all on the frontline.
"As an industry, however, there is no doubt that right now is a defining moment in time," Lionel said.
"Now we are all working from home and confined to our compound, but the goods keep moving.
"I guess this is a way of life we all may need to adapt to for quite some time and that could change things forever," Lionel Smith assures.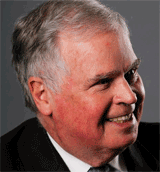 All About Airports

To get a a handle on what all of this means to airports, Dan Muscatello who has been involved in the design and operation of airport cargo facilities all over the world for the past 30 years shares some thoughts.

2020 A Year Of Firsts

"It has never happened before, but as COVID-19 has already made clear, a global reorder is in order for manufacturing and logistics that require clear lines of distribution, driven by lots of smart new thinking in airline cargo departments and airport planning.
"The challenge will be to anticipate and address the necessary changes in an industry that will be evolving quickly.
"The virus has led to massive global isolation and a resultant dramatic increase in e-commerce. At the same time, the reduction in passenger flights, and the curtailment of many international routes altogether, have shifted the burden of air cargo to freighters and an extraordinary increase in cargo apron requirements. We have seen the epicenters of the virus shift within and across continents, and with the movement has come critical changes to logistics chains. Some of these changes, or some variation of them will remain as the industry adapts to the "new world". This will undoubtedly have an impact on airports and their ability to adapt.
"In the U.S., the forthcoming 10 billion dollar federal relief package will be a major factor in helping airports maintain their financial equilibrium. However, given the losses that airports are sustaining in these testing times, (and which may continue for some time to come), there will remain major shortfalls, as government subsidies are allocated to critical maintenance and operating expenses, and the coverage of existing bond payments. It is also reasonable to anticipate that any remaining funds will address passenger amenities and terminal modifications focusing on security, safety, and health. That will leave little airport funding remaining for potential cargo infrastructure and facility development.
"As the emerging shipping volumes and routes begin to either crystalize or further evolve, many airports may be challenged to meet the capital requirements necessary to construct new apron and facilities. Conversely, these same changes in manufacturing and shipping patterns may reduce cargo volumes at other airports. Airport cargo forecasts will need to be revisited as will capital development plans -some of which may be delayed while others will require substantial acceleration. The future of air cargo development argues strongly for two things. The first is flexibility that will enable an airport to adjust quickly to whatever the new reality may be. The second will be the increased use of public-private partnerships to provide focus, expertise, and critical funding to meet the new requirements."
"A number of new development initiatives, may include non-aviation and/or commercial opportunities that will support not only airport revenue streams but also regional development initiatives. In some instances, the most comprehensive and best approach to a such a project may include over overlaps between the airport and the municipality. This is particularly true in instances where growth in e-commerce is involved. In such cases, traditional solicitation processes for development can create delays or require segmenting of a bid process to the detriment of all parties from timing and cost perspectives. The potential loss of economies of scale can add otherwise avoidable costs to a broad, regionally-inclusive project, with flow-through impacts on tenants and users. While the need for transparency is essential in a public solicitation, it may be time to revisit existing processes to capitalize on the availability of capital and the willingness of the private sector to invest in a financially challenged aviation industry," Dan said.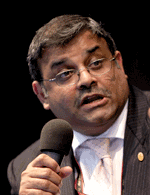 Inside Moves

We spoke to Ram Menen who, with his lovely wife Malou and son Ram Jr., is comfortably situated in Luxembourg.
The man that nearly two decades ago started with one airplane he loaded practically by himself, and then built Emirates SkyCargo into a world empire of the sky, looks at this current situation and says with a smile:
"We left our place in KL to return to COVID-19-driven, shelter-in-place living here."

No Slowdown No Recession

"As to what is likely to happen post COVID-19 when the world situation gets back to normal, I don't think we should worry about going into a recession.
"Right now, it is a global reset that will reboot, after this event.
"The positive thing is that it would have cleaned out quite a bit of unwanted stuff. "New business opportunities will present themselves."

Another Of China's Greatest Hits

"Recall that SARS in 2003 gave online shopping a shot in the arm and catapulted the likes of Amazon, Alibaba, etc.
"COVID-19 is likely to boost continued growth of e-commerce and online shopping and fire up food and supermarket delivery logistics as well as promote acceptance of working from home and companies rethinking their own real estate requirements," Ram Menen said.

Work Learn & Play At Home

"Schools and educational institutions are moving into more online learning and have demonstrated the ability to grow their existing capacities.
"Not to be overlooked as well are new IT platforms that will facilitate many of the new initiatives of everyday life, post-Corona virus," Ram Menen said.


Shelves Are Empty

"As to the current scenario, there will be an urgent requirement for restocking as well as moving components (especially electronics and automotive) for resumption of manufacturing activities.
"Restocking of the retail outlets will also be a high priority for businesses trying to get back on their feet.
"There will be a frenzy of activities to make up for the lost ground."

All Along The Watchtower

"Of course," Ram cautions, "a lot will depend on how long this situation will last. The longer it lasts, the more damage it will do to the world economy and the return back to normalcy will be more drawn out.
"It is encouraging that most of the governments have stated that they will have measures put in place to ensure that companies don't collapse, and people are not made redundant.
"Despite this, there will be pain, there will be job losses, and a percentage of unsupported businesses will collapse.
"However, in the big picture, the world economy will get back on its feet fairly quickly.
"It is encouraging to see that China is already getting back to normal."

Too Many Eggs In One Basket

"While companies are getting back on their feet, there is likely to be a lot of soul searching in the supply chain management/operations arena," Ram Menen declared.
"Unwittingly, the world had become too dependent on one single country, China, by putting all their eggs into one basket.
"The world will be looking at multi-regional sourcing/manufacturing activities in order to prevent exposure to such catastrophic incidents and shutdowns.
"We can expect interesting times ahead," Ram Menen said.

So Long Tomorrow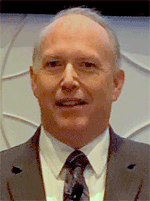 "This is a time that we have never seen before in the history of aviation," said Gentleman Mike White, President of Cargo Network Services CNS
"Air cargo once again has come forward with new ideas and great leaders in our industry."

A Time For Greatness

"Can you imagine what today's supply chain would have been like without freighters and passenger aircraft carrying cargo right now?
"What is even more remarkable are the people on the ground, the people loading the aircraft, the dedicated people on the ramp and the flight crews that are flying these magnificent machines while their families are hunkered down at home."

Imagine All The People

"This isn't a European, North American or Asian effort but a total global effort to deliver medical supplies to save lives, electronic components that keep parts available to run our Internet and food supplies to sustain us," Gentleman Mike declared.
"In the last few days I have had the honor of working with dedicated individuals in our industry, the government and new people I have never met before.
"They are keeping those diamonds in the sky flying.
"When this is all over, our industry will be very different, but the dedication and ingenuity will be stronger than ever!
"We have much more to do to get all the grounded aircraft in the air.
"It may take some time, but it will be air cargo that kept aviation afloat.
"We should promote to others all the things we do and be proud of it as well."
Geoffrey