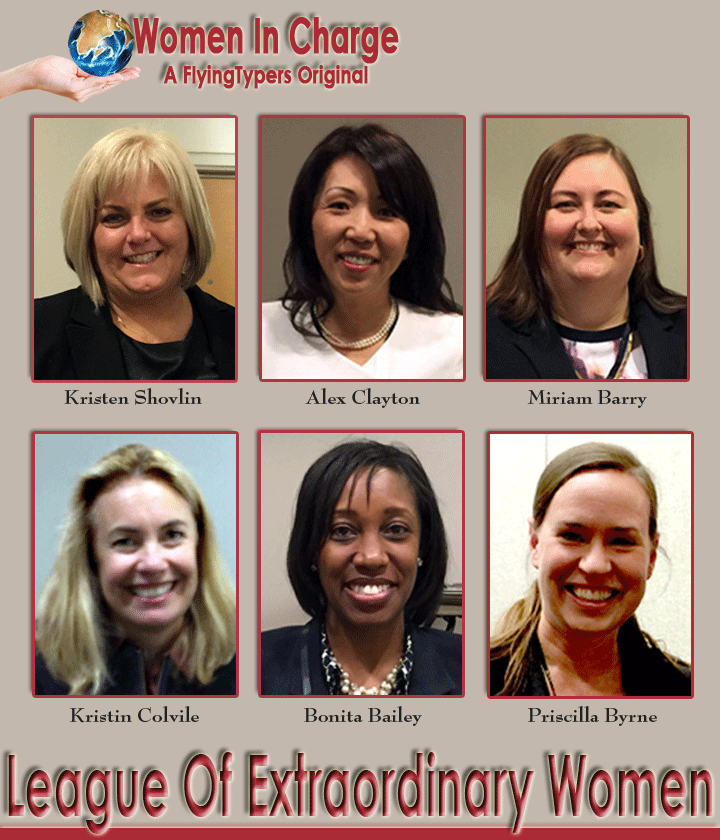 Sometimes a great story comes up and bites you on the fanny.
During an early February 'hour of power' inside Delta Airlines headquarters in Atlanta, we spoke to six women with different air cargo jobs and were delighted to discover the brilliance, dedication, and sense of teamwork at the carrier.
Our format was unorthodox, with a set up that included the proviso:
"Assume the reader will allow you just a few minutes to tell your story . . . what would you like them to know?"
Each of these powerful women sat with me, one after another, to answer a few questions, and their responses were delivered in a relaxed, confident manner, clear as a ringing bell.
And how did I feel after that experience?
What a wake up call!
I discovered some different voices in air cargo, all of which just happen to be women. These women are not only ready for their close-up, they're also well onto writing a team playbook for air cargo leadership in the present and future.

Teaming Up With Kristen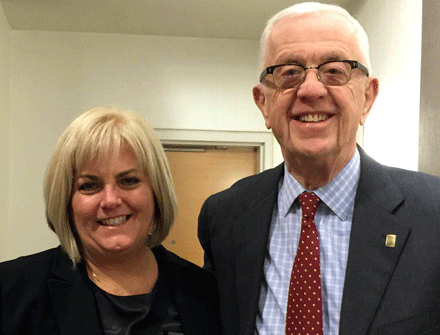 Somebody once said a "rising tide lifts all boats."
Delta Airlines Vice President Commercial Operations Kristen Shovlin began her career at DL 30 years ago and admits that even today in 2016, there is "rarely a dull moment." Keeping track of several vital teams at Delta Cargo requires not only a good sense of navigation, but also a keen eye on the horizon.
"I began as a reservation agent but today really love air cargo and the challenges, which include looking after several vital teams that report to me," she said.
"It's all about keeping track and working closely with Ray (Curtis, Delta Cargo Chief)," Kristen said.
"I work with some truly professional people that run the gamut of our product offering, including our team which provides servicing and support for our B2B products.
"We also keep close touch with our key customers via the DL Cargo agent group.
"Part of my time addresses our marketing and sales group; it can be quite stimulating thinking into various creative plans and strategies. "I also look after the activities of our Data and Analytics and Innovation Team, and also spend some time with Training and Development," Kristen Shovlin said.
"No there are not personal favorites as such," Kristen smiles, "my takeaway is addressing each function with support for every other activity at Delta Cargo."
"Air cargo is fascinating and complex, and not for the faint of heart.
"The cargo business challenges you beyond expectation and is never dull.
"Cargo is all about customer value."

Kristin Colvile & The Bottom Line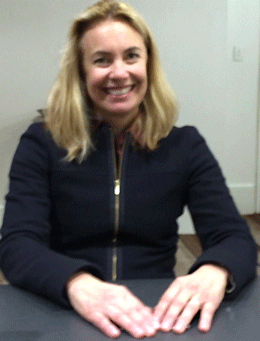 After spending some time with Delta in Atlanta, one discovers there are several people that continued their careers after starting at Northwest Airlines.
That includes many who furthered their careers alongside the last big boss at NWA, the illustrious Richard Anderson, who has served as CEO of Delta since the merger of the two carriers on October 29, 2008.
Kristin Colvile has been with the company 23 years. During this time, she has worked in Hong Kong in charge of Passenger Marketing for Northern Asia for Northwest, which meant going toe-to-toe and winning market share during a tough and competitive Japanese market.
NWA operated the largest USA flag combination carrier fleet of main deck B747F all-cargo freighters to and from the USA and mainland Japan and onto to the rest of Asia.
An internationalist, it's little wonder that in 2016 Kristen fits quite comfortably as Delta Cargo's Managing Director of Revenue Management & Sales Development, responsible for planning and strategy, capacity inventory, sales development, and alliances.
"The airline industry has allowed me the opportunity to develop my interests and skills at the same time via a varied menu of occupations," Kristin said.
"I worked in an offshore reservations call center in Singapore, served as a manager in Amsterdam, and handled revenue management of USA domestic passengers.
"Having seen quite a mixture of situations and people in my experience, I can say the Delta team seems to like each other. People here are always willing to help.
"My job is to bring focus to customers and related operational performance.
"The team at Delta makes air cargo look better every day."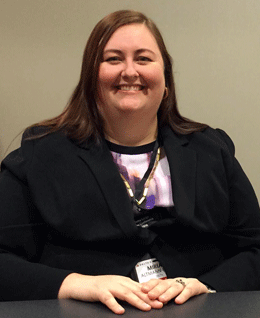 Miriam Doesn't Phone It In

Miriam Altmann-Barry has worked at Delta Cargo for the better part of the past year and has direct responsibility of a team that spends all day and night talking to the public. She is the overseer of not one, but two Delta Call Centers.
"Delta Cargo is 100 percent dedicated to customer service, no excuses," Miriam said.
"We learned by operating the NWA 'Elite Desk' in Minneapolis—a pioneering effort in dedicated customer service—to train people to always directly address the needs of different types of customers and to always keep it personal.
"Our 135 people in two call centers are on the line for the best service in air cargo every day," Miriam declared.
Won't You Come Home Bonita Bailey?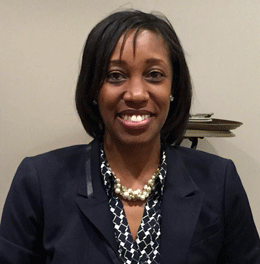 Bonita Reynolds Bailey comfortably moved into her current and absolutely vital position as General Manager Revenue Planning and Analysis in mid April 2015.
She came to Delta having spent 14 years in finance, and although she majored in Business Management at Howard University and worked at The U.S. Department of Justice (DOJ) in the Statistics Department, Bonita has had an interesting and varied career. Bonita also worked in North Carolina for US Airways as her first airline job in 1997.
"I must admit, with several options in life, I simply got hooked on working at an airline, and coming to Delta confirmed my choice for a lifetime.
"Cargo is the mother of invention.
"But cargo revenue planning and forecasting can sometimes be a crystal ball.
"Delta people are the best, because we truly respect and treat each other like family."

Priscilla Queen of Latin America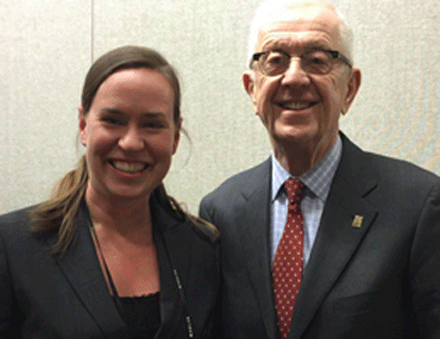 General Manager Cargo Sales for Latin America, Georgia, & Florida, Priscilla Byrne is an effusive sales type that whirls into a room with a knowing smile, instantly lifting the conversation beyond a simple dissertation on capabilities and connections.
The message is that Delta Cargo is looking for all the business.
Priscilla, who once worked for Mesaba Airlines as Cargo Operations Manager, certainly raises the bar.
"We are always in touch.
"The best surprise is no surprise, so Delta Cargo is dedicated to keeping everybody in the loop from acceptance to delivery.
"From the ground up, our technology and effort is always there.
"We never confuse altitude with attitude.
"Keeping the customer first with good information is a simple yet undeniable strength of our airline company.
"I am excited about the Latin American market, where we work to earn our wings everyday.
"From Orlando to Sao Paulo to Medellin, we have been given a wide canvas to build and enhance our cargo service.
"Our message to shippers here is 'try us.'
"The strength of our global system and the professionalism of our people is winning shippers for the better."

Passion From The Takeoff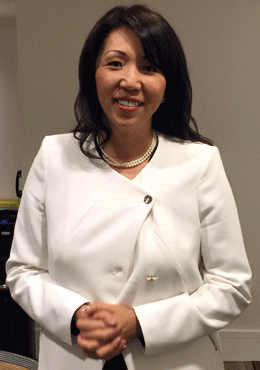 Alex Clayton, General Manager, Vertical Sales, migrated to the U.S. from Japan.
Alex has seen the other side of shipping, having begun her career in Ocean shipping, based in Los Angeles.
Lucky for air cargo, her passion for travel and the lack of scheduled ocean passage (unless you count cruise & container ships or tramp steamers) led to an airline career.
At Delta Cargo, Alex deals in product development for high-yield consignments.
Smart thinking has led Alex to treat Delta Cargo as part of a whole entity, with the passenger department "always part of the equation."
For example, Alex says she worked closely with passenger sales to create branding ambassadors for cargo.
"Never undermine the forwarder shipper dynamic," Alex says.
"Instead, maintain a strong partnership with forwarders, our key customers.
"To that end we are developing pharma and express products that closely align our offering in cooperation with our shipping partners."
Alex is passionate about a discipline of Organizational Effectiveness. She leads the Employee Engagement Team at Delta Cargo and invests much of her spare time coaching her junior employees to aid their professional development.
Alex earned her MBA from the University of Denver and Master of Education and Human Resource Studies from Colorado State University.
She is also a Six Sigma Black Belt.
"It is not one size fits all at Delta Cargo.
"Our offering provides the capability to be as unique as many of our business partners, "Alex Clayton insists.
Geoffrey/Sabiha/Flossie