You may have thought the one place in transportation, where there would be a noticeable drop off in activity by women, would be in the USA over the road trucking industry.
Well, think again.
In 2019, not only are women behind the wheel, but also in many cases top of the heap in the USA trucking business, as you read this.
On April 12, five leading women in the trucking business will gather in Orlando at a conference as part of "Women In Trucking Association" (WIT) where one lady will be feted as winner of the "Distinguished Woman In Logistics Award."(DWLA).
Finalists for the 5th Annual DWLA are Lindsey Graves, Sunset Transportation; Michelle Halkerston, Hassett Express; Judy McReynolds, ArcBest; Sarah Ruffcorn, Trinity Logistics; and Erin Van Zeeland, Schneider.

Gender Diversity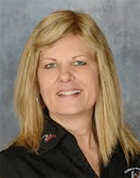 "We are about bringing gender diversity to transportation," says Ellen Voie, President & CEO and founder of the Women In Trucking Association.
"More women in trucking could go far toward eliminating the shortage of drivers now plaguing the industry "she insists.
That is no idle claim.
American Trucking Associations said that the industry requires tens of thousands of new drivers just to meet current and future demand.
ATA warns that driver shortage in 2018 will only get worse.
For the record women currently are 47 % of all U.S. workers but only account for about 6% of the trucking industry total, ATA said.

Non Profit But Highly Activist

"We are a non-profit organization with the mission to encourage the employment of women in the trucking industry, promote their accomplishments, and minimize obstacles faced by women working in the industry."
"For nearly a decade, we've been focused on this clear mission.
"It's supported by a passionate leadership team, highly engaged members, and committed sponsors and partners.
"We continue to build a strong community among our members (primarily business professionals and professional drivers) who believe in and support our mission."
"Membership,"Ellen points out," is not limited to women, as 17 percent of our members are men who support the mission."

Distinguished Women In Logistics

Finalists for the 2019 DWLA award are a pretty amazing bunch and to our view every singe lady is a winner.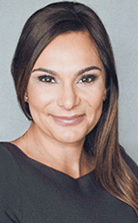 Lindsey Graves is a second-generation owner and Chief Operating Officer at Sunset Transportation, a St. Louis 3PL.
Today she oversees operational and personnel growth, strategy, marketing and implementation at Sunset's corporate headquarters in south St. Louis and five national branch offices.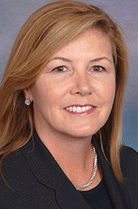 Michelle Halkerston is President, CEO & Owner of Hassett Express, a full-service transportation and logistics provider specializing in time-definite services.
She joined Hassett Air Express in 2001 as Vice President of Strategic Planning, was named President in September 2003, and then she purchased the company in October 2013.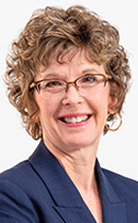 Judy R. McReynolds is Chairman, President and Chief Executive Officer of ArcBest providing end-to-end supply chain services, surpassing $3 billion in revenue last year.
In 2016, McReynolds was elected as Chairman of the Board of ArcBest.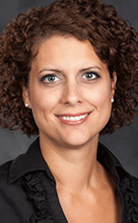 Sarah Ruffcorn is the Chief Operations Officer of Trinity Logistics, a 2018 "Top 50 Companies for Women to Work for in Transportation" Company.
Sarah leads Trinity's Regional Service Center brokerage offices throughout the country, the Less-Than-Truckload (LTL) division.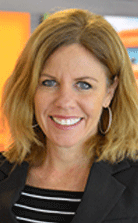 Erin Van Zeeland is Group Sr. Vice President and General Manager of Logistics Services at Schneider, a $5B (2018 annual revenue) company founded in 1935.
In her position, Erin is responsible for all aspects of the company's Logistics Service offering; this includes Transportation Management (Brokerage), Supply Chain Management, Warehousing, and Port Dray.
The winner of the 2019 Women In Trucking Award will be announced on stage during the opening session of the TIA Capital Ideas Conference & Exhibition in Orlando, FL on Friday, April 12.
More: Click Here.