JFK Air Cargo EXPO 2019 takes off this Thursday March 28 from 0800 until 1700. There is still time to attend.
Tariff is $95, which includes the luncheon. Venue is Russo's on the Bay in nearby Howard Beach, Queens, New York about 10 minutes from JFK International's main runways.
This is the 20th anniversary of this grand airport event that gets down to cases with display stands, a thoughtful discussion panel at 0900 in the morning plus an engaging luncheon guest speaker who will serve up some forward thinking after a very good meal.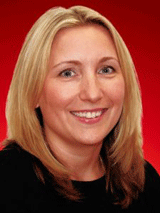 If You Knew Suzy

Apropos of International Women's Month, Luncheon Keynote speaker is Ms. Suzy Wardle, Head of Digital & Distribution, Virgin Atlantic Airways Cargo.
Ms. Wardle promises a look from her unique perspective into digitization, business simplification, e-commerce, and the future of customer interaction.

Kickoff at 0800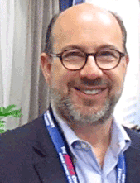 While elsewhere, a slew of air cargo conferences address an ever expanding menu of issues, JFK International, the main international aerial gateway for the greatest city in the world—New York seems up to its armpits in challenges that has seen air cargo volumes at the gateway sink during the past two decades.
At 0900 sharp on Thursday at JFK Air Cargo Expo, Airforwarders Association(AfA) President Brandon Fried the "Action Jackson" of the air cargo business, has put together a panel that will attempt to share some understanding in "Connecting Air Cargo's Dots" at JFK Air Cargo Day.
"We plan to address several key issues affecting the industry," Brandon told Flying Typers.
"Of course, our discussion will begin by discussing the e-commerce mega trend, along with its challenges and opportunities.
"Since the panel features a broad spectrum of industry experts from forwarding, airline, trucking, and airport facility interests, we will talk about the changing nature of our business today.
"For instance, how have current airfreight commodities changed over the last ten years? "Has electronic data produced operational efficiencies or is it just benefiting software providers?

Does Flexport Matter?

"Also, is automation changing the business by emphasizing technology while deemphasizing people?" Brandon wonders.
"Is digital forwarder Flexport capable of significantly improving our industry?
"Can Amazon become a significant player in freight forwarding?
"Much to discuss, but understanding how growing e-commerce freight volumes affect airports, and industry stakeholders is essential.

Truck Lines & JFK Sinking Volumes

"In spite of significant gateway airports seeing unanticipated volumes as high as 40% beyond forecasts, truckers are experiencing unprecedented waiting times while forwarders pay the tab.
"Antiquated airport facilities are struggling to accommodate the surge while many wonder why JFK volumes have decreased by 20% over the last ten years," Brandon told FT.
"This panel is going to include provocative and frank discussion during which we hope to involve the audience in developing ideas that will help make our future more successful.
"If in the JFK area on Thursday, I would not miss it!" Brandon Fried declared.
Geoffrey

For More Click Here.