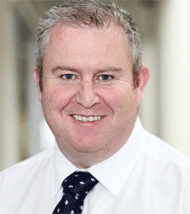 The newsmaker out of Air Cargo Europe in Munich Tuesday is from IAG Cargo Commercial Director David Shepherd, (right) as he announces that IAG's new long-haul, low-cost airline brand LEVEL will join cargo operations starting June 2017.
LEVEL will offer three new routes into the Americas operating from Barcelona, Shepherd said.

Road Feeder Cool

Lufthansa Cargo claims to be the world's first cargo airline to offer a "Road Feeder Service Cool" (RFS-Cool) booking option.
Earlier, the carrier announced it is expanding its Cool Center at the Frankfurt hub.
Following completion in late summer 2017, 8,000 square meters will be available for cool chain cargo.
Additionally, the German carrier adds flights and opens new destinations in its summer 2017 schedule.
Lufthansa Cargo currently serves 300 destinations in 100 countries.

Emirates SkyCargo Cargolux Partnership



Also at Air Cargo Europe Emirates SkyCargo and Cargolux report signing a partnership MOU.
As described EK will access Cargolux capacity, while Cargolux will utilize Emirates belly-hold lift.
Geoffrey/Sabiha