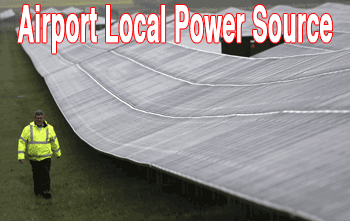 Osteeflughafen Barth Airport is a regional facility serving the city of Strasund and the town of Barth Germany.
Opened by The Luftwaffe in 1936 and closed after WWII, today the Baltic Sea airport is utilized mainly for private aviation.
But the airport ground is also home to a giant solar power plant facility built by Baywa r.e. (Munich).
Here, a worker walks along the third section of the solar farm after its official activation earlier this month.