Ever since Ed Sullivan, the man who introduced The Beatles to America in 1964, coined "A Really Big Show," we have thought of that phrase when we anticipate showing up for another air cargo trade event.
The trade event journeys continue: from New York to Palm Springs and Shanghai to United Kingdom, a slightly delirious season of trade events, shows, and gatherings are driven in part by the need to meet and greet and fulfill the never-ending quest of filling up the coffers.
CNS Is The Top

Today on balance, the CNS Partnership Conference is on the money as the right sized, performance-driven, top world event for air cargo.
Spreading that thought a bit wider, IATA hit the sweet spot when it patterned its World Cargo Symposium (WCS) after CNS Partnership Conference.
CNS Partnership began in the U.S. as a middle ground meeting in a nice venue, gathered yearly for the past 28 years with mostly airlines and forwarders in attendance.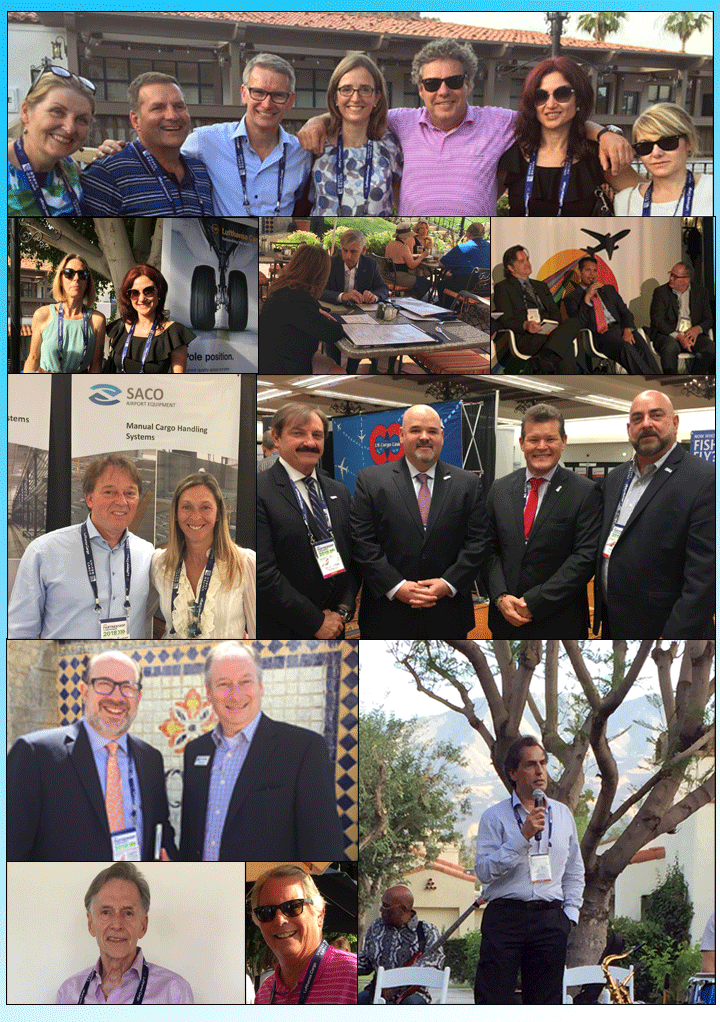 Still The Ace

2017 and 2018 have seen an increased focus on other stakeholders such as airports, ground handlers, and service providers. This year, CNS still holds the "Ace" as the most pleasant, customer-driven place to take a meeting over the course of a three-day event with airlines, forwarders, and others, including airports, GSSAs, truckers, and various factions of the transportation business.
We have always loved CNS—from President Tony Calabrese to Mike White and Lionel van der Walt in between—for its open, arm's length access to everybody, top to bottom.

Notable Alternatives

By comparison, WCS has grown rapidly during the past few seasons, and is in reality a commercialized edition of a yearly mandated meeting of top IATA cargo executives that has been held for the past 40 years. It is the cargo version of the more widely publicized IATA passenger yearly meeting that draws top IATA management.
Another notable difference between CNS and WCS (aside from the huge commercial advantage CNS holds in its direct customer contact meetings held 24/7 in private suites) is that access between the classes at WCS is limited in availability by several "invitation only" events.
At CNS, almost everybody is welcome to attend every gathering with many of these same executives, who during the day are sequestered in the aforementioned non-stop customer meetings. They are always nearby, whether happily out with the people at night, at the cocktail events, drifting around the lawn parties and golf courses, or waiting patiently in the queues for lunch or dinner.

Will Success Spoil Air Cargo Europe?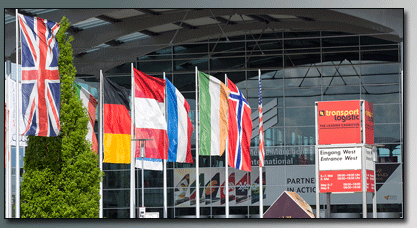 Casting the net a bit wider, in recent years buzz in the business has been on the biennial Mega Air Cargo Europe.
No doubt, Air Cargo Europe has developed into "the" really big show that is held at Messe Munich.
But success has had its impact, so get ready to wear your track shoes and comfortable clothing to experience a trip through the looking glass into (to quote a favorite book title by the late Tom Wolfe) a Kandy-Kolored Tangerine-Flake Streamline Baby transportation fairyland.
Sure, there are hundreds of display stands and thousands of people.
But at Air Cargo Europe, success has caused this event to completely outgrow the exhibit halls with what appear to be declining creature comforts at hand.
For example, in 2017 the meager walking space allotted for attendees to move between display stands looked and felt like pig runs in a slaughterhouse.
No doubt, heavy attendance at any industry event has its advantages.
In general a packed venue is more productive, more innovative, and more energy efficient.
But only up to a point.
Marching up and down narrow corridors filled with legions of conferees lined on both sides by massive, multi-story sky scrapers, delivers a trade show experience that forces those seeking respite and space to breathe to the open air lawns located outside the venue between the buildings.
The hope is that Air Cargo Europe can find more expansive space to accommodate what should be another "Really Big Show" next May.

The Last Word

Thinking a bit further ahead, there are many events bidding for industry attention scheduled for the remainder of 2018.
The dearth of shows scheduled raises more than just the challenge of attendees making choices and finding the time and money to show up.
For example, just as CNS Partnership ended, less than three weeks later came Air Cargo China (ACC) in Shanghai, a gathering that included some of the same people who were in attendance in Palm Springs.
What did these people bumping into each other again in so short a time have to say to each other?
A quick look at the Air Cargo China panel sessions reveals that Alexis von Hoensbroech, Chief Commercial Officer, Lufthansa Cargo, soon to be CEO of Austrian Airlines, discussed about the same thing in China that was delivered as his Keynote Address at CNS in Palm Springs.
We support carrying the discourse further, but also think this example illustrates a need for panel planners to seek out more current, updated industry issues for discussion.
A driving force in China air cargo and aviation right now is airports, a subject that got no show at ACC.
In any case, it's fair to say less duplication of topics would go further to support driving greater interest in panel sessions at these events.
To be continued . . .
Geoffrey