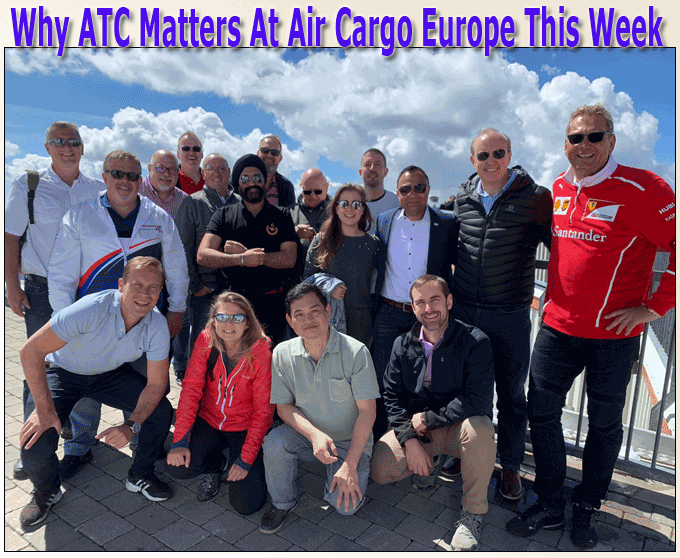 Here today at Air Cargo Europe, the ATC Team is pictured at a spirit building outing at the Zugspitze, the tallest mountain peak in Germany.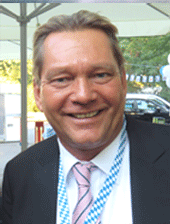 Right now in Germany, not only the most exciting, but also the best GSSA operation in the world is emerging.
To listen to ATC CEO Ingo Zimmer, ATC has only just begun to continue its unprecedented growth plan that has seen the GSSA move from regional European services to ATC spreading its wings across America, Canada, South America, and now Asia in just the past five years.

Dynamic Leadership

Ingo Zimmer is the immensely appealing, always approachable top executive at ATC that has sculpted a worldwide growing organization with a cadre of truly professional flight air cargo executives, plus an emerging impressive array of young talent.
This precisely why ATC is amongst the most admired air cargo companies.
When it comes to service delivery, empowering new generation cargo executives with great mentors, ATC is one of the major forces for good across the board at work in air cargo today.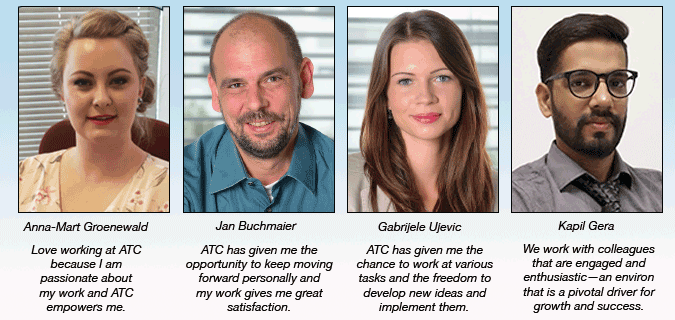 Partnerships Always Top Priority

"I believe in partnership and quality," Ingo told FlyingTypers.
"If airlines have good experience with us and our standards in Europe, they will be comfortable as we grow our offering elsewhere in the world, including Europe, Africa, Asia, India, and in the Americas as well."
As example, at Air Cargo Europe we are celebrating our business partnership with ANA June 4th at Hall B1 Stand 317 at 10 am with a cake.
"On June 5th we celebrate our 20-year partnership with ET, and yes, we will have cake at 10 am at our Air Cargo Europe stand.
"We think it is not only important, but necessary to celebrate long-term relationships in the air cargo business.
"We can all promise to deliver for our service partners. But it is longevity in relationships that provides the proof and satisfaction all around."
Cake for breakfast?
"Breakfast of champions," Ingo Zimmer smiled.

One Eye On The Pot

As we spoke to Ingo, we imagined he might have been a master chef.
He knows the first lesson of any good cook is to refine your recipe, keep one eye on the pot and always be on the lookout for another new taste sensation.
In that regard, while ATC has grown in stature and client base, Ingo is always looking to streamline the value added process whilst exploring possibilities for expanding the ATC brand through acquisitions and other means.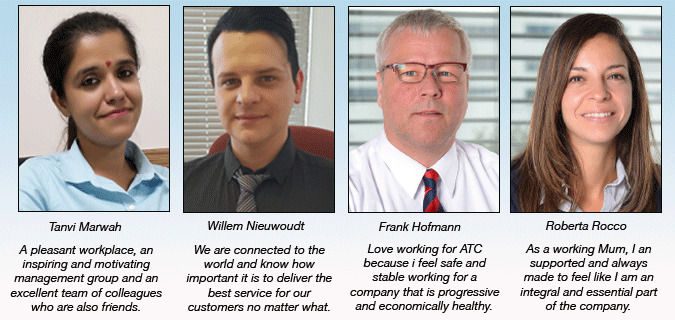 ATC Optimistic

Despite his years of experience, Ingo remains eternally optimistic and quietly determined to make the most of his lifelong air cargo career.
There is a certain infectious enthusiasm and earnest attitude that Ingo carries with him everyday, that is quite unlike the attitude often taken by some top executives.
Ingo is down on the ground, engaged and actively wanting to know all about what is going on over, under, around and through the ATC company.
He is refreshing and as a very hands-on guy, always a good story.

Munich In A Word Works

"I am travelling to Munich because this is the best exhibition for airfreight executives.
"I can meet the majority of my customers and also many potential new clients.
"The formula is simple:
"Air Cargo Europe is a successful, well-attended event that has much to do with the Transport and Logistik Fair which takes place at the same time.
"The event always works for us.
"At Munich this week we can get right down to the business of working toward our top priority for the recent, and coming year—to grow our network.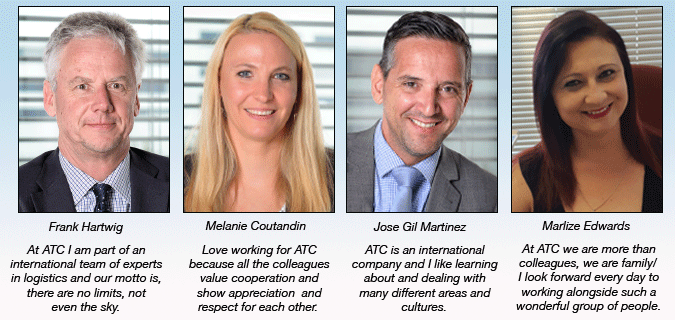 ATC Welcome For You

"ACE Munich is the ideal middle ground to discuss strategies and to get a hands-on, face-to-face idea of what our customers are looking for in their GSSA," says Ingo.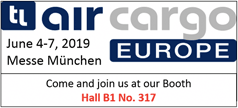 "The ATC team of managers from all over the world will be present in our signature display stand, offering full access to information and solutions to meet our customers' and potential customers' needs.
"We continue building our business. Our outlook remains quite positive for 2019.
"Our strengths are the variety of our services, the experience and market coverage, and our quality, which is the standard of the world," says Ingo Zimmer.
"Founded in Switzerland, today ATC is a global enterprise, having grown incrementally and also by acquisition (for example, Platinum Cargo in the U.S.).

Offering The Total Package
"ATC owns and operates all our offices; there are no subcontracted operations," says Ingo.
"What that means is consistency—same centralized state of the art IT, clear group procedure manual, and hand-selected top managers.
"All customer service staff at ATC has forwarder/airline backgrounds.
"We hire the best by offering top notch career opportunities to our employees.
"In an era of constant downward pressure, ATC does not embrace the cut-rate approach of filling our staff positions with cheap labor.
"So far, our strategy has paid off as more than 75 airline partners have chosen ATC, realizing that in the long run our offering keeps customers and delivers not only cost savings, but also innovation to the industry."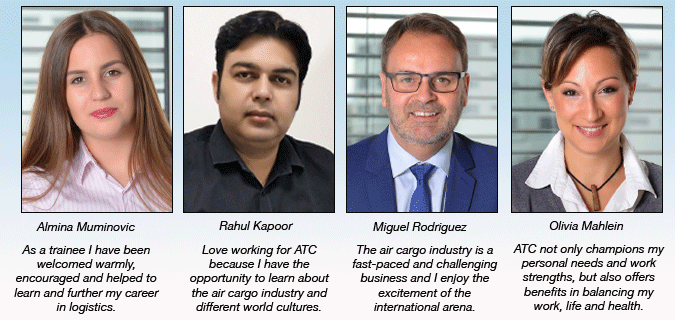 ATC People Are Not ETC

ATC means 'Always Take Care' and the pioneering general service agent and managing services company for the airlines has grown, as mentioned here, exponentially worldwide.
"Every one who works here contributes to our success," Ingo said.
"Our people are our greatest asset," he added.
But when you think about it, which company have you read about that is not going to tell you that their people are great?
So FlyingTypers was given access to 16 team members at ATC around the world.
The question was simple.
Why work for ATC?
Here is what they said.

Munich This Week

"We look forward to greeting everyone in Munich," Ingo insists.
"This is my personal invitation to our friends and partners and also to some folks that may not know us to stop by and spend a few moments. We think you will be pleased to discover that at ATC, honesty, service, and customer dedication is our recipe for success," Ingo Zimmer said.
Geoffrey