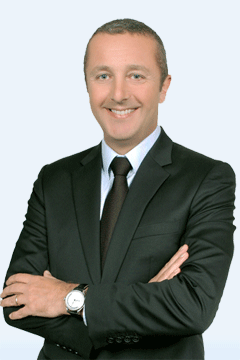 "The market might be less than a year ago—but it's not bad," insists Guillaume Halleux, Qatar Airways Chief Officer Cargo.
"Don't let people tell you that we are in a recession again—we are not!"
Guillaume is approaching his third anniversary atop Qatar Airways Cargo this June.
"I have worked internally to make sure that cargo is a strong contributor to the airline's bottom line by making sure everyone understands our business and its objectives and possibilities.
"We have a first-rate team at work for Qatar Airways Cargo. We have planned an extension of our air cargo handling capabilities at Doha, deepened our agreements and partnerships, and are working on introducing new products."
Tariff Tosses Curve Ball At Air Cargo
Shippers planning for the summer peak season received a curve ball from President Trump earlier this month.
With only a few Presidential tweets of warning, the U.S.-China trade talks that optimists hoped would bring an end to confrontation and protectionism instead yielded an escalation . . .
| | |
| --- | --- |
| At Cargo Network Services (CNS) Partnership in Miami we spoke to Sterling Transportation founder Keith Davis who developed an original idea into a quarter century success story, connecting Los Angeles to Miami with big trucks carrying cargo. | |
| | |
| --- | --- |
| | Later we spoke to an old friend named Warren Jones, who delivered to an air cargo conference something rarely seen—a shipper! |
| | |
| --- | --- |
| Irish Ken Ryan told us that cargo flown into Rockford, Illinois for UPS and Amazon and others, most often reaches destinations in Chicago faster than the same shipments that land at O'Hare International Airport. | |
Finally from our "Reporter's Notebook," we take a trip back to recall Slammin' Sam Snead.
Somebody once asked the great photographer Ansel Adams to identify what makes a picture great. He said: "There are always two people in the picture: the photographer and the viewer."
We are sitting in the lower lobby of the Trump golf resort, host to a rousing CNS Partnership Conference for 2019. Above our table are some wonderful pictures of Ben Hogan, a top golfer in the 1930s and 40s.

There is a great, if not slightly unknown and perhaps overlooked, industry event that meets September 16 until 19 as ULD CARE opens its 32nd Annual ULD CARE Conference in Montreal, Canada.