As previously reported in FlyingTypers, Amazon's emergence as a major player in air cargo and logistics has been meteoric.
But Amazon is not the only 'e-tailer' with an ambitious plan to integrate online and offline commerce by building huge logistics networks.
Alibaba is also most definitely causing a stir.

Ma He Says He Is Alibaba

Jack Ma, the co-founder and executive chairman of Alibaba Group, increasingly has the global name recognition and 'influencer' status that comes to very few. Think Steve Jobs and Jeff Bezos and you get the picture.

A Quick Read

Ma is, according to his own Wikipedia entry, China's richest man and a visionary investor and philanthropist.
Ma, like Bezos, was quick to grasp that Alibaba's business growth internationally will depend on a dependable, global logistics network.
Huge investments are now putting in place the foundations of this footprint, not least via Ma's pledge to invest $15.6bn in data-driven, smart logistics with the aim of offering single-day delivery in China and 72-hour delivery across the globe.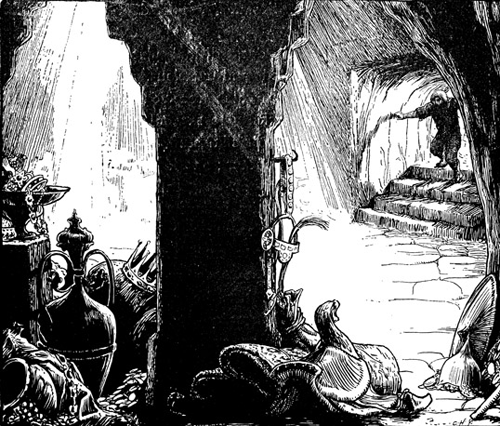 Ali Baba and the Forty Thieves is a children's folk tale from One Thousand and One Arabian Nights.
Ali Baba is a poor woodcutter who discovers the secret of a thieves' den of treasures locked in a cave, that opens its doors when Ali Baba says the words: "Open Sesame".
When the thieves go after Ali Baba, his faithful girl 'assistant' foils their plot.
Ali Baba matches up his nephew to her in marriage and keeps the secret of the treasure.
No word yet in the modern day, whether Alibaba will unlock free shipping or anything else with similar secret words.

The Big Picture

"We have to think clearly today," he said last year.
"We must understand what infrastructure is needed to support one billion parcels a day.
"We can't avoid the future.
"World trade will change because of logistics.
"Global trade will go from containers to packages, from trading between countries to trading between companies.
"All this change, we should be ready to prepare for and fight today."

Key Notes

Key to achieving these aims is establishing an international air freight network and rapid progress has already been made to this end under the management of Cainiao, Alibaba's logistics arm. The company has selected five cities to become its global hubs - Hangzhou, Dubai, Kuala Lumpur, Liege and Moscow.

The Cainiao Factor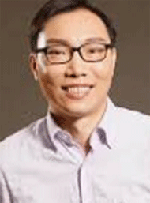 As well as making progress in filling out that hub system in 2018-19, Cainiao is building a substantial platform of logistics space across China, signaling that its ambitions extend beyond just those five key areas.
For example, Cainiao Smart Logistics Network is now committed to building a 160,000 square meter smart logistics facility in the Shanghai satellite city of Wuxi.
Plans for a $1.53 billion high-tech logistics center at Hong Kong International Airport in which it has a 51% stake have also been unveiled - mainland state investment firm China National Aviation Corp (Group) and courier YTO Express will hold 35% and 14%, respectively.
With a projected operations start of 2023, the hub – which is expected to eventually be tagged by Alibaba as the sixth in its global network – will include air-cargo processing, sorting and order fulfilment facilities and automated warehousing technology.
"The Hong Kong hub will be yet another milestone on our way to achieving our goal of 72-hour global delivery, and will further empower SMEs locally and globally to more readily tap the benefits of more inclusive globalization through cross-border e-commerce," said Cainiao president Wan Lin (above right).

Rush To Southeast Asia

Alibaba is now expanding its footprint in Southeast Asia, a key battleground for the world's e-commerce heavyweights and one that could grow in importance as a manufacturing center should the U.S.-China trade war continue or escalate.
The company announced last April that it would invest $320 million in a "Smart Digital Hub" in Thailand's Eastern Economic Corridor under a partnership with the Thai government, while Alibaba has invested $4 billion in Singapore-based e-commerce firm Lazada.


Deal Puts Volga Dnepr In Pilot Seat
Expanding its cross-border e-commerce network was also the driving force behind Cainiao's memorandum of understanding (MoU) with Volga-Dnepr Group signed last year, with the carrier promising to provide effective logistics and Cainiao pledging to use the airline as its preferred carrier.

Spreading The Wealth

Cainiao has now identified several other preferred logistics partners and carriers across different modes of transport, including Emirates, Silkway and Singapore Airlines (SIA). Indeed, SIA announced last year it expected to join Cainiao's broader efforts in building a global smart logistics network that delivers across China within 24 hours and globally within 72 hours.
The Volga-Dnepr deal tied in with the decisions by both the Russia-headquartered airline and Cainiao to focus European operations on Liège Airport in Belgium.

Liège Hub Going On Up

Already a key European hub for Volga-Dnepr scheduled cargo airline subsidiary AirBridge Cargo Airlines (ABC), in December Cainiao signed a contract to lease a total area of 220,000 sqm to build a hub at Liège at a cost of €75m with the first phase of the facility due to start operations in early 2021.
Where Alibaba and Cainiao invest next remains unclear, and both companies refused to comment when contacted by FlyingTypers.
But the company's strategy in China offers some insight into its ambition. Following its recent investment in STO Express, out of China's top five private logistics companies Shenzhen-listed Yunda Express is now the only one in which Alibaba does not hold a significant shareholding.

The Alibaba Spider Web

"It's interesting that Alibaba likes to think of themselves as 'partnering' with logistics providers," said Cathy Morrow Roberson, founder and head analyst at Logistics Trends & Insights, told FlyingTypers. "However, they're pouring more and more money into logistics. They've invested in various logistics providers via their numerous subsidiaries/sister companies over the years.
"It's like a spider-web," she said.

Climb On Board

Neel Jones Shah, SVP and Global Head of Air Freight at Flexport, said both Amazon and Alibaba have the capacity to reshape air freight logistics markets.
"I think that for companies like Amazon and Alibaba that have such a leadership position in their respective markets, whatever they choose to do, they are going to have an impact," he said.
"And to think that this sort of disruption isn't going to impact the industry is incredibly naïve because it's going to.
"E-commerce is what's driving our industry right now, it's the main driver for airfreight growth.
"Everybody, I think, agrees with that.
"And e-commerce is going to continue to be the driver into the foreseeable future.
"So if you think about the likes of Amazon and Alibaba and what their plans may turn out to be, you have to pay attention very closely and try and partner with these sort of entities because they will continue as a most original power for airfreight growth."
SkyKing

Reminds us of a song to share.
Time for some music extraordinaire from the simply great and never equalled Pearl Bailey.