The Baluchi Mosque in Mombasa, Kenya is a rather noticeable building in the otherwise ordinary Baluchi Street, neighboring the Makadara Grounds open space; a small alleyway opens its ingress almost in front of the mosque and hosts, right at the beginning, an impressive array of on-wheels book stands, containing all kind of literature, journals, comics, essays, novels and dissertations, all there on sale with other articles of more prosaic nature.

Heritage & Education

This is the place where Issa Baluch's grandfather came to the world in 1902.
This is also the place he had to leave as a twelve-year-old boy, starting his long and complex life journey, which eventually brought him back to Mombasa, when he died in 1986, after spending the last part of his life in Dubai with his devoted grandson Issa Baluch, who is one of FIATA's Past Presidents and current Chairperson of the FIATA Logistics Academy.
Knowledge and learning must have taken roots back there in Mombasa and flourished in these distinguished personalities through a couple of generations.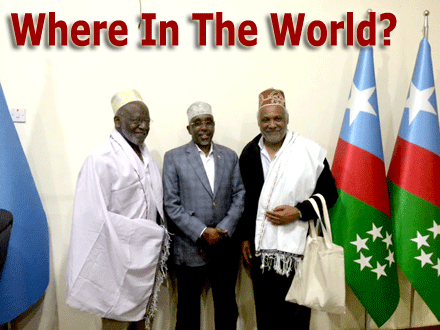 Issa Baluch, (right) Senior Advanced Leadership Fellow at Harvard University, Chairman, FIATA Logistics Academy in the picture with (center) The Hon. Sharif Hassan Sheik Aden, President of the South West State of Somalia, and (left), Professor Wesley Harris, Charles Stark Draper Professor and Head, Department of Aeronautics and Astronautics, Massachusetts Institute of Technology.

Harvard Science, Technology & Globalization

In 2011, Issa Baluch was invited by Harvard University to become a Fellow in their Advanced Leadership Initiative (ALI) programme, just to become senior Fellow and Associate of Science, Technology and Globalization at Harvard Kennedy School the year after.
He is, now in 2019 considered as a visiting Senior Fellow and serves on the Dean's Council.
Issa has authored two books on transport logistics: Transport Logistics, Past, Present and Predictions, which was published in 2005; Transport Logistics: the Wheel of Commerce, published in 2010; and a third book, Africa Risk Dashboard, published 2017, which focuses on African trade development.

Elegant Pace

Protected by the radiant Mercury of June, this gentleman is a thoroughbred work horse, whose elegant pace fascinated logistics experts and captured the confidence of friends all over the world. Issa has also contributed to creating a large and diverse business that spans across continents and cultures, always firmly focusing on Africa. I might just limit myself to listing Issa's achievements, thus easily fulfilling my writing assignment, yet still providing valuable information to the reader, but there is also a personal dimension in writing this article, as Issa and I are more or less the same age and have been in contact with each other for almost a generation by now.
Issa's background is as remarkable as his success and this fascinates me immensely, so I wanted to do more than merely celebrate his success. Issa wrote once that "life is about mutual respect" and this is precisely what I believe he deserves. Let me see that his achievements gain a little space in the hearts of our readers, too.

Almost Born In Kenya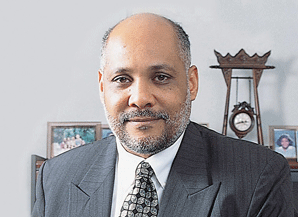 We all know Issa Baluch is a man who has achieved a lot in his life, and not only in FIATA, which crowned him as its President in 2003. Issa is surely not a person to enter a room unnoticed. He is strong, rather tall, still wearing his masculine charm easily in 2019, despite the fact that the young logistics trailblazer he was in the '80's has now adjusted into the thoughtful professor and father to a large family we all know, while his own multifarious talents have safely landed onto the planet of talent-mentoring in more than one university across several continents.
Close to the banks of Lake Victoria, Issa was born in June 1952, a true son of East Africa, where his family travelled extensively between the towns and villages from Kumuli in Uganda to Kajiado in Kenya, and other towns and villages extending to Tanzania and even Northern Rhodesia, currently known as Zambia, which were then under British rule. He received his education at the Jinja secondary school. At that point his life suddenly changed. So let us try to start our story from the beginning.
Issa was born in in East Africa to loving parents. With six brothers and five sisters, he was part of "a tight community of Arabic and Asian East Africans", which traced [its] roots to the Arabian Peninsula and was involved in various trades and small enterprises.
His father's job in the British African tobacco industry implied extensive travelling within Kenya, Tanganyika (Tanzania since October 1964), Uganda, northern Rhodesia (Zambia since 1964). So young Issa, around age twelve, already had an understanding that the world is wide and diverse; cultures are many and rich; and there is much to gain in learning different languages and habits, with respect for every individual.

The Teacher Was Once Expelled

It was a time of big changes, as the British rule was coming to an end in many parts of Africa. There were challenges and opportunities and Issa was presented with a menu that contained both in quantities that were surely greater than other guys his age were experiencing elsewhere in the world. And without exaggeration, even greater challenges than those who had taken to the streets as was described in the famous song "Street Fighting Man", performed by the Rolling Stones.
In 1972 the abhorred "expulsion of the Asians" was ordered by the Ugandan ruler Idi Amin Dada Oumee and this ukase affected Issa's entire family.
The young man found himself expelled from Uganda, along with his grandfather, who could not claim Ugandan origin.

New Life In Belgium

Removed from his school where he had dreamed of a career in law and justice, sent away from his family and friends, Issa found himself in Belgium, where he had landed on an evacuation flight from Entebbe.
He was hardly twenty years old. Issa described this evacuation as "the darkest time in my life," arriving "in Belgium in November 1972 with 480 other refugees without a country [abridged], without money and completely unaware of what was in store for them."

Starting Over

In Westende, Belgium, Issa started changing his fortunes when his "heavy burden was lifted by a wonderful and loving Belgian family that literately adopted him into their life."
The Legein family of neighboring Oostende showed Issa the love that he "will never forget, an extremely humbling and compassionate experience."

Coming Back To Settlement

In time, the option to re-settle in the newly formed (1971) United Arab Emirates became available and this solution, afforded through the intercession of UNCHR and the International Red Cross, was preferred over remaining in Belgium or other alternatives (Australia, Canada, New Zealand or USA), as the UAE was promising a future to both Issa and his grandfather, who would otherwise remain a refugee.
The late Sheikh Rashid Bin Saeed Al-Maktoum welcomed Issa and his grandfather into his country and asked the late William Duff, who was his important adviser at the time, to grant them ID's and a job, i.e. the means to integrate into a society that was just on the brim of its historic expansion to what is considered today one of the best examples of economic and social developments in the Middle East.

From Sea To Shore & Into The Sky

Issa was offered a job as storekeeper with the Dubai Police and he describes the feeling of wearing a Dubai police uniform as "glamourous": not impossible to believe if you imagine what other fate some of his fellow countrymen had to endure under the despotic Ugandan ruler between '71 and '79.
With all the grief and uncertainty, having been expelled from Uganda turned out to be fortuitious for Issa, who would find in Dubai his springboard to success.

Issa & SWIFT Freight International

Listening to his boss and following his grandfather's advice, Issa entered the Gulf Agency and quickly made himself known and appreciated as problem solver, in particular, regarding issues with Africa. In 1989, after seventeen years of service, Issa was encouraged to start his own company SWIFT Freight International, which under his guidance, was credited with pioneering the thriving sea-air combined transport freight business in the UAE.

Right To The Top

SWIFT gained a reputation as one of the top freight logistics providers in the Middle East and Africa, with presence in over 25 countries within Africa, the Indian Subcontinent, Asia, and North America.
A seemingly endless path toward success had started for Issa; it was all very well after the daunting experiences in the earlier part of his life. Reading Issa's books you get the precise impression that this man has been really able to adapt to different circumstances and acquired knowledge through all of them, good or bad, or worse, as it could have been. 1989 was the beginning of the period which marked Issa's increasingly fast climb to success.
One could say that 1989 also coincided with the beginning of the rapid fall of the Soviet Union, which launched a new era—a time of declining ideologist ideas, the emergence of the internet, mobile phones, e-mails and the explosion of mobility.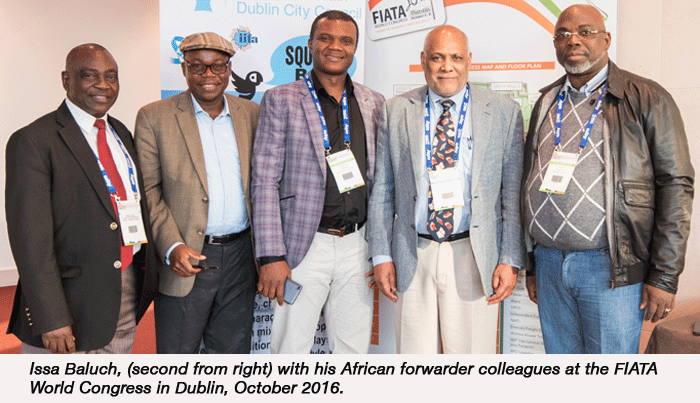 A Matter of Focus

That is when Issa unexpectedly re-focused on his native Africa, its foundational structure and its endless potential for business.
He steered clear of any questionable business and emerged out of the decade with a company that had expanded in four continents and employed nearly a thousand.
SWIFT managed to reach out to the small businesses with personal service and creativity that were still rooted in the cultural intelligence it had been designed with. African "hard working people were not just customers, but became friends, as we supported them in their procurements in Dubai", as Issa himself puts it.

Developing Sea Air

"In order to support their needs [in India, Thailand, China and other Asian countries], we developed what is now called the Sea-Air Multimodal System", i.e. one of the greatest innovations in logistics at that time."

Step Change

September 11, 2001 affected logistics and transport probably more than any other industry, so 2001 came into Issa's life as a big game changer in his role as CEO of SWIFT.
African economies were severely affected and security measures made the business more complicated, in particular for relative newcomers in world trade as African countries were at the time.
Swift had to fight its way back from many challenges.
But Issa had become an established businessman with a growing reputation for good practice, and this opened many other doors to him.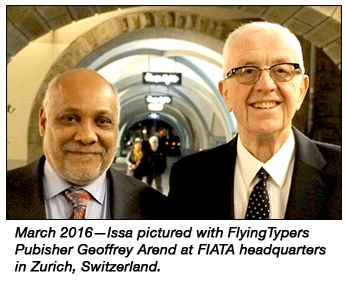 A Record of Service

Issa had been founder and first president of the Dubai-based National Association of Freight and Logistics (NAFL), which he supervised from 1992 to 2000, again to be re-elected in 2010-2011.
As we have mentioned, he served as President of FIATA for two years starting in 2003, then as Immediate Past President for the following two years.
Between 2005 and 2013 Issa served in the Advisory Board of the Government of Dubai and the Department of Civil Aviation, overseeing projects such as Dubai Logistics City and Dubai Flower Centre. During this time, Issa also served as Board member of The International Air Cargo Association (TIACA).
Reforms that Issa proposed in FIATA have shaped the organization for a generation and have made its growth to its present global standard possible and reachable.

Legacy of Excellence and Commitment

There are so many areas where Issa has used his experience and skills for good.
His interest in Africa landed him on to areas such as Oil & Gas, Agribusiness, and recently Higher Education.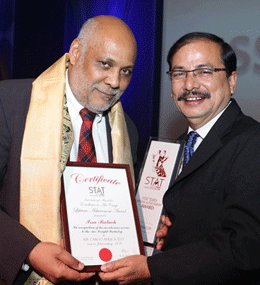 He is Chairman of First Hectares Capital, an agribusiness and forestry infrastructure investment company for Africa. Another African venture where Baluch is Chairman is African Agribusiness Knowledge and Innovation Leadership Initiative (AKILI), hosted at Massachusetts Institute of Technology's Center for Advanced Urbanism (MIT-CAU), the U.S.-based non-profit organisation that provides financially, socially and environmentally sustainable farming in Ghana.
In October 2016 Issa was named Chair Professor in the College of Maritime Science and Management at the National Taiwan Ocean University (NTOU) for a term of four years until 2020.
For his outstanding services to the international air cargo industry, Issa has received two Lifetime Achievement awards.
In 2016 Issa won the International Business Excellence Awards in the Inspirational Male Leader category for his remarkable work in AKILI.
I shall leave it at that, otherwise I may fall back into just making a list of Issa's achievements, which are nonetheless many, many more.
I wanted to avoid this, despite it being so easy.
In closing this article, I wish to underline what a perfect example of a purposeful life Issa has led.
By perseverance and sacrifice, through luck and adversity, we may be allowed to achieve our dreams. As long as we can keep learning and remain positive, displaying the joy that fortunate circumstances bring with a smile on our face. You will rarely see Issa not smiling.
There is almost always a sparkle in his eyes.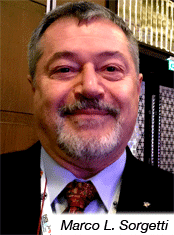 I have only seen Issa a couple of times with concern in his eyes; once we were both on a trip somewhere in Asia and after the first day of meetings we were both unhappy about the way things were going.
Issa was not smiling then and I was quite worried. We had a long chat in the evening and Issa patiently listened to me.
It was clear he had a full understanding of what needed to be done, but he gave me enough time to come to my own conclusions.
The following day the tables were turned in our favor.
We flew back to our respective jobs knowing that we had developed a strategy that would get things accomplished.
Issa is someone who knows how to get things done, a quality I can recognize light years away. Thanks for being there for us, Issa.
Working with Issa has been a comforting and easy experience.
I am sure Issa will be attendance at Cape Town in his Africa in October for the FIATA World Congress.
Let us hope thousands of members and guests will meet you there.
Marco L. Sorgetti