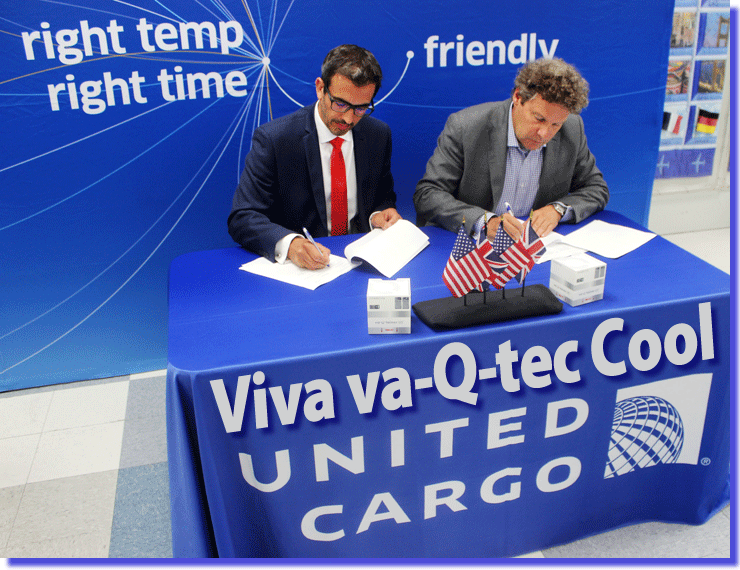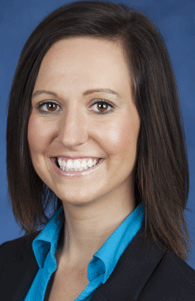 "We're very excited to add the latest in passive packaging to our suite of rental units," said Krisha Kucharski, TempControl Product Development and Marketing manager. United Cargo has signed up for a global rental agreement with Würzburg, Germany-based va-Q-tec for temperature-controlled transport of pharmaceuticals. United plans an October launch date for the new va-Q-tainer rentals.
United Cargo is the first North American carrier to announce the availability of va-Q-tainer rentals directly through the airline. United Cargo's TempControl customers may choose from five sizes of va-Q-tainer Containers: Half Euro, Eurox, USx, XLx and TWINx. TWINx is the newest va-Q-tainer unit and can accommodate two U.S. pallets.
The agreement, signed by va-Q-tec Ltd. Managing Director Dominic Hyde (L) and United Cargo President Jan Krems (R) (pictured at a ceremony in Houston, Texas) adds imaginative options for the safe transport of cool chain air freight.
United Cargo's centralized 24/7 Control Tower team, the experts who manage every process throughout the life cycle of each TempControl shipment, will handle all rentals.
"The va-Q- tainer units allow us create transport shipments at temperatures from -50 °C up to +25 °C—the widest range we have ever offered our customers," Krisha Kucharski said.
"As the bio-pharma transport industry expands into new markets, these units will enable us to better utilize our narrow-body aircraft and reach more destinations more quickly," she added.