SubContinent Foothold
Air Canada has been trying to get a firm foothold in the Indian market since the 1980s.
Now with the introduction of the fuel efficient B787s, the carrier has chalked out plans to enhance services to India. Air Canada had operated one-stop fifth freedom flights via London Heathrow and Zurich and first launched the non-stop Toronto-Delhi flight in November 2015. In April 2016, the carrier launched the seasonal service (October to May) between Vancouver and Delhi and now the Toronto-Mumbai flight.

Partnerships & Positive Words
The flights have received a positive response.
Said EMEAI Director Sales Margaret Skinner at the ceremony to welcome the Mumbai flight:
"Going by the positive response we have had from the direct flights from Delhi to both Toronto and Vancouver, we are expecting a similar pattern in Mumbai. Mumbai is a financial hub, and with Canadian companies' recent interest in investing in India, as well as Indian companies setting up partnerships and companies in Canada, we see this as a great opportunity."
Patel Words From Above
According to Nadir Patel, Canada's High Commissioner to India, the new service to Mumbai was significant and signaled confidence in the Indian market.
"We have had 30 percent increase in India-Canada trade and Canadian investment in India has grown by $15 billion.
"The new service to Mumbai gives further opportunity to grow business and cargo traffic," he said.
Canada-India Business Council President & CEO Kasi Rao was equally forthcoming when he pointed out that "the promise of the Canada-India economic relationship is materially advanced with this non-stop flight connecting two global cities—Toronto and Mumbai.
"We will play our part in promoting this terrific linkage," he said.
Times Six To The World
The new Mumbai stop is a part of six new destinations Air Canada has added to its international bellyhold network. These include services from Toronto to Mumbai and Berlin; Montreal to Algiers and Marseille; and Vancouver to Taipei and Nagoya.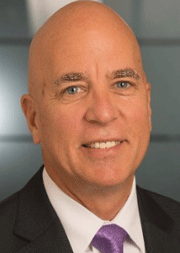 Do You Believe in Magic?
Cargo for Air Canada's recently named Vice President Tim Strauss refers to the market as "magical."
Strauss said there were hi-tech products, perishables, clothing goods, and more.
"Air Canada is excited and wants to enter and expand the market.
"A lot of the Indian population just doesn't go one way—it's a round trip.
"Both families and business people go back and forth.
"India is a critical market for cargo as well," he said.
"We will be in India for a long time," Mr. Strauss assures.
Tirthankar Ghosh