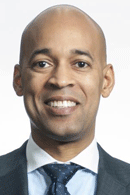 Virgin Atlantic Cargo and Delta Cargo opened combined Pharma handling at London Heathrow at their Cargo Point facility.
Now a fully segregated area dedicated to handling and storing pharmaceutical shipments is at Cargo Point.
"Delta Cargo has successfully achieved CEIV certification in Atlanta and for Delta's headquarters.
"Over the next year we aim to add our other key hubs to the network, starting with New York-JFK and Los Angeles," said Shawn Cole, Vice President-Delta Cargo.