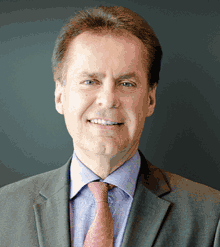 Doha Exclusive—Qatar Airways Chief Cargo Officer Ulrich (Uli) Ogiermann has enjoyed a varied and illustrious air cargo career. In addition to his 5 years with Qatar Airways, Uli also served as CEO at Cargolux and as Chairman of the International Air Cargo Association (TIACA).
It is doubtful that anything this decent, soft-spoken executive has done in his life has required more skill than serving as Chief Cargo Officer at Qatar Airways. During his tenure, a blockade served by several of Qatar's Gulf neighbors has impacted the carrier.
Here, Uli opens up about conducting business under unusual circumstances, addressing a host of topics in an exclusive, wide-ranging interview.
What is your message to customers in early October?
"At this time of unprecedented demand, we want our customers to know that we remain long-sighted. We know that for every up-cycle this industry has, there is a corresponding adjustment. We are in it for the long term, and will not take advantage of present market conditions at the expense of the lifetime value of our relationships. Customers and suppliers get the best from each other when working in a spirit of collaboration. Sadly we are seeing opportunism being practiced by some suppliers. This can take many forms, such as a reversion to the old Fuel Surcharge (FSC) mechanisms or worse still, a 'peak season' surcharge to name just two. We will not work this way and customers should not stand for it. Our pricing will remain simple and rational and our relationships across the industry will always be the first consideration."
How does the immediate business future look to you?
"2017 has been a very strong year for Qatar Airways and for the market, and Purchase Manager Index (PMI) levels suggest that performance will continue to be good for the rest of the year. The peak season should be a strong one, in part due to increased demand and more modest capacity inputs into the market, hence we expect performance to remain positive not only for Qatar Airways Cargo, but for the industry as a whole.
"We recently received our first nose loader B747-8F and thirteenth B777 freighter, both being significant additions to our fleet in line with our fleet expansion strategy. With the new arrival, we are able to offer our customers a young and modern freighter fleet of 1 B747-8F, 13 B777Fs, and 8 Airbus A330Fs.
"We are expanding our network, adding new destinations around the world with a strong focus on our Doha hub and are also growing in flows without Doha stops like trade between America and Europe. Of course, our trunk routes are still very important, like Asia to Europe /Africa/Middle East and the way back, as well as trade within the Middle East and South Asia.
"We will launch our sixty-first freighter destination and the thirteenth freighter destination in the Americas, Pittsburgh, on October 11, providing reliable and efficient cargo connections to businesses across the Atlantic.
"The way goods are being shipped to customers is changing thanks to e-commerce. This is definitely driving our business, because we have such density and e-commerce hubs in our network. High capacity to the major distribution hubs such as Singapore, Bangkok, and Hong Kong enables us to accommodate demand for short transit times. Our operating pattern on the passenger and freighter side makes us a responsive partner to both forwarders and postal authorities, which handle a large share of e-commerce goods. Our fully automated hub is highly efficient and we have special processes and teams in place to handle the most time-sensitive freight."
What has it been like operating with a blockade in 2017?
"Immediately when the blockade was imposed, we were given the mandate to prioritize the airlift of food supplies for the country. We quickly reinforced our operations, flight schedules, and staff rosters to manage the increased imports of food supplies and provide stability for the national food distribution channels.
"With timely growth in our Hong Kong freighter slot-portfolio (the single largest air cargo market in the world), we moved quickly from 17 B777F flights per week to 21 flights. Along with this, we started upgrading capacity into the key region of the Indian sub-continent and offered more charter services to the commercial market, ensuring that we preserved our overall share of the global air cargo market.
"At the same time, we witnessed a surge in the demand for air cargo capacity for perishable goods into Qatar from an average of 180 tons per day to 900 tons per day. Recognizing the importance of preserving the integrity of our commercial schedule, Qatar Airways Cargo quickly sourced a range of aircraft from 3rd party providers comprising military C17s, B747Fs, A330F, A300Fs, and Ilyushin aircraft, to fly dedicated charters bringing in supplies of fresh milk, yoghurt, fruits, and vegetables.
"Our wide-body passenger flights out of Australia and key Asian destinations such as Jakarta, Singapore, Bangkok, and Denpasar, Bali, also provided sufficient capacity for perishable exports to the State of Qatar. This has ensured uninterrupted service.
"Since this time, structural changes to Qatar's supply chain have taken place. With food inventory levels now fully restocked and the introduction of two key maritime shipping routes from Asia and Oman, demand for air cargo capacity has now returned to pre-crisis levels. While the majority of the nation's imported supplies now come by ship, we continue to manage the national air cargo requirements using leased freighters, leaving our global commercial operations running at full capacity."
How did QR Cargo adjust to the sanctions? What did you learn? What surprised you?
"The illegal blockade imposed on the State of Qatar on June 5 did provide some early challenges. However it has proven our resilience, not only for Qatar Airways Cargo but also for the airline and the country. We reacted swiftly to ensure minimum disruption to our schedule and services, prioritizing our customers and the business and at the same time supporting the massive airlift of food imports into Doha.
"During this period, we received and handled an average of 15 freighters daily, in addition to our normal capacity of cargo services to 60 destinations around the world. Each of the freighters transported between 60 to 100 tons of relief and food supplies such as dairy, vegetables, fruits, eggs, and fresh meat.
"We handle an average of 150,000 tons of cargo that pass through Doha's Hamad International Airport each month. In the month of June 2017, we have seen a 160 percent increase in cargo imports into Qatar, compared to June 2016.
"Managing such a precipitous increase in imports fully stress-tested Qatar Airways Cargo's state-of-the-art investments, not just our USD 1 billion, 55,000-square meter cargo facility that opened mid-2015, but also our two brand new facilities which opened this summer—our dedicated Climate Control Centre and Cargo Overflow structure, providing close to an additional 10,000 square meters of temperature-controlled handling space.
"Thankfully, we had planned well ahead for future commercial growth. So these wise investments proved more than capable of accommodating the extra demand, serving grateful importers in record time and restocking the supermarket shelves with ample supplies of fresh produce overnight.
"The blockade has proven that Qatar Airways Cargo is a very robust and resilient business. We have maintained our global air freight shares with pre-embargo customers and our customers benefit from having access to a larger network and greater flexibility. An interesting by-product of the illegal blockade is that many plans have been expedited. Such was the case with Qatar's planned dairy industry, and QR Cargo's role in bringing it about.
"Qatar has been actively investing in the agriculture and food sector through Hassad Food, Qatar's premier investor in food and agri-business sectors. This is in line with Qatar's National Vision 2030, food security goals, which are to increase the quality and quantity of crop production. As a key partner in the Nation's food security strategy, we have been appointed to transport 4,000 Holstein cows to facilitate the newest industry to be developed in the State of Qatar, a dairy industry.
"We have begun these livestock shipments on board more than 20 B777 charter freighters to Doha. This is the first time that Qatar has experienced an airlift of this magnitude to support the establishment of a new industry."
How have customers reacted during the blockade?
"We are truly humbled by the pledges of support from across our customer base and are thankful to them for standing by us in turbulent times. We attribute this loyalty not just to the effectiveness of our response, but also to the contrasting approaches to pricing which took place immediately after the blockade was announced. Qatar Airways Cargo chose not to exploit our greater share of Doha capacity. However, customers are reporting that there are carriers serving other markets, who are using the embargo as an opportunity to increase prices."
Taking an industry view, where does the average shipper still require education?
"We all know that air cargo capacity is the most expensive mode of transport. This means that spillage and spoilage come at a high cost for the entire supply chain. Professional air cargo carriers have made big investments in technology and can now predict inventory levels extremely accurately, but where we fall down as an industry is in predicting demand. Upstream investments in forecasting would pay dividends to all participants in the supply chain. I do not point my finger at any one player, but instead would urge all parties to work together to achieve these efficiencies."
Why are air freight forwarders important to Qatar Cargo? Why should a forwarder trust that QR will be a good partner?
"Through understanding our customers' needs and tailoring our offering to exceed expectations, we have built our brand and business on a high level of customer satisfaction to achieve growth. Every shipment entrusted to us is handled with great care from point of origin all the way through to the final destination. We have efficient and effective measures in place for the safe and secure storage and transportation of all kinds of cargo and are investing considerably in our products, fleet, facilities, and services to meet challenges and address our customers' expectations.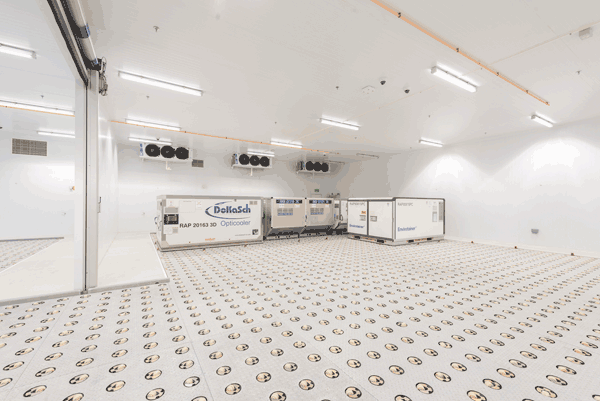 "Take for example the investment into the state-of-the-art Climate Control Centre at Hamad International Airport that opened this year for pharmaceuticals. This GDP compliant 2,470-square meter, temperature-controlled center is situated airside and enables us to handle an additional 2 million tons throughput per annum. Another major investment is the second cargo terminal that is being built to cope with future demand and growth and will increase our annual cargo capacity from 1.4 million tons to 4.6 million tons when it opens in few years.
"Since the air cargo industry serves as a key engine of economic growth and development supporting trade and investment, improving connectivity, and promoting efficiency and competitiveness, the airline has been heavily investing in technology and innovation, simplifying business processes for the benefit of our customers.
"We lay emphasis on achieving consistency of handling in terms of safety, security, quality, and operational delivery not only at our hub, but also at destinations throughout our network. We set high standards for these disciplines and the capabilities of our ground handling agents are rigorously assessed with each new route launch or expiry of handling contract at existing stations.
"Every customer is important to Qatar Airways Cargo and we value the relationship with our clients."
On a global basis, are certain regions more competitive than others?
"Open skies are good for the consumer. At Qatar Airways, we don't believe in borders. Opening the world up to trade and travel brings consumers and producers closer together, and it creates wealth and increases standards of living. In the end, a protectionist agenda only serves to stifle trade and separate people."

What is cargo's contribution to total revenues? Why are you bullish moving ahead?
"Qatar Airways Cargo is an important revenue generator, contributing between 20-25 percent to the overall revenue of the airline. The high frequency of our passenger flights with belly-hold capacity makes it even more possible for us to sell highly profitable products such as express freight or pharmaceuticals transport services.
"The freight division's performance has been improving year on year. Our estimated tonnage for 2016 was over 1.1 million tons, a 21 percent increase over the previous year. 2017 started with strong demand for both air and sea freight. We have seen good demand across the world despite capacity crunches in some markets. Current purchasing indications signify a positive outlook in the next few months. In general, 2017 should be a year of growth for air freight, although the total growth result will rely on our sales performance during the coming peak season.
"We have witnessed an increase in the tonnage of various products flown each year, with express products at 30 percent increase in 2016-17 over 2015-16, perishables at 17 percent, live animals at 74 percent, and pharmaceuticals at 39 percent. Our charter business has also performed outstandingly well, where tonnages via charter freighters alone rose by 155 percent in financial year 2016-17 compared to 2015-16."
Note: Express is the mix of Express, Gold, Platinum and Courier shipments
Data source: QR's Agents Sales Data and MIS system.
"IATA's released data for global air freight markets proves that demand growth continues to significantly outstrip capacity growth, a key factor that influences the yields positively. FTKs showing that demand grew by 10.4 percent in the first half of 2017 compared to the first half of 2016 while AFTKs grew by 3.6 percent in the first half of 2017 compared to the first half of 2016."
Why are you confident about Qatar Cargo?

"Thanks to Qatar Airways Cargo's professionalism, our investments in ground-based infrastructure and our long-term attitude toward our customers, we continue to see major gains in our overall market share. Qatar Airways Cargo is the only Middle East carrier to grow market share in 2017 while both our competitors in the region have seen material declines**. 2017 is proving to be another high for Qatar Airways Cargo—we are seeing record volumes, revenues, yields, and market shares."
"We will continue to expand our cargo network and fleet in 2017 as we are optimistic about the growing air cargo traffic globally, especially where the emerging economies and production hubs are. We are ready to take on a significant increase of demand in the remainder of this year.
"Underscoring the confidence in our industry position, we are investing in our network and fleet expansion along with a multi-billion dollar investment in a second cargo hub in Doha, which will more than triple our handling capacity."
**Based on IATA's Carrier Tracker in International FTKs for 2016 vs. YTD 2017.
What is QR's commitment not only to air cargo, but also to the earth?
"As one of the leading carriers, we take our responsible business practices very seriously and are committed to demonstrating environmental leadership. Qatar Airways Cargo along with the airline is committed to complying with all local and international environmental regulations. Our corporate sustainability strategy and policy is under constant review to make sure we are up to date with any new issues as they arise. Our group Environmental Affairs department leads this effort with input and support from Qatar Airways Cargo senior management in terms of logistics and specific cargo industry requirements.
"The airline has already achieved IATA's Environmental Assessment (IEnvA) accreditation at foundation level and has begun implementing additional environmental management system procedures to attain full certification to IEnvA stage 2.
"Our focus remains on optimizing environmental performance across our young and modern fleet and throughout our state-of-the-art hub, Hamad International Airport. Fuel and energy efficiency, minimizing waste and preventing pollution, and transportation of endangered species are the priorities for the airline. Qatar Airways is an inaugural signatory to the United for Wildlife Transport Industry Declaration.
"The industry is moving towards cargo XML, e-air waybills, and online booking systems. One of the key success factors here is IT infrastructure. At Qatar Airways Cargo, we have made immense progress on this front and over 75 percent of our shipments on Qatar Airways are transported using e-AWB. Apart from simplifying the air cargo process and enhancing business efficiency and sustainability, a major benefit is the reduction of carbon footprint."
Geoffrey