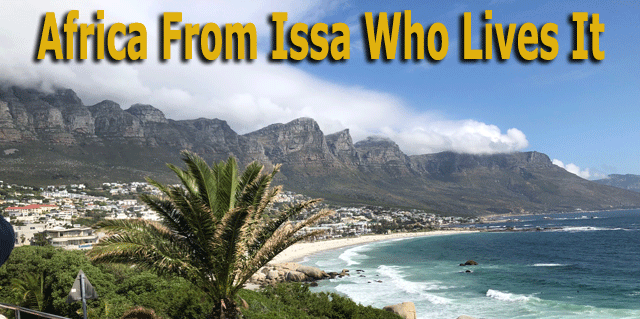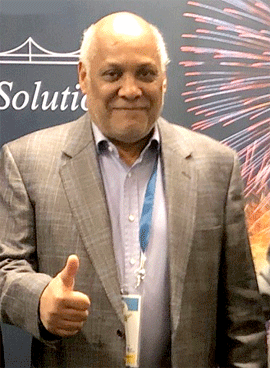 Issa Baluch may know as much about logistics as anybody you will ever meet.
Issa possesses the chops and know-how gained over a career that spans 40 years.
Best known as the founder of Dubai-based Swift Freight, which was a medium sized multi-national that he eventually sold to Barloworld, one of Issa's lasting contributions is that he is the guy that launched sea-air in Dubai.
These days Issa is at Harvard in the USA, where as a visiting professor he is undoubtedly continuing to think, share and teach big thoughts about logistics.
While others in the west profess some expertise on Africa, Issa Baluch who was born in Kenya has spent years developing, farming and building understanding by breaking down challenges there.
He is Chairman of First Hectares Capital, an agribusiness and forestry infrastructure investment company for Africa. Another African venture where Baluch is Chairman is African Agribusiness Knowledge and Innovation Leadership Initiative (AKILI), hosted at Massachusetts Institute of Technology's Center for Advanced Urbanism (MIT-CAU), the U.S.-based non-profit organization that provides financially, socially and environmentally sustainable farming in Ghana.
We caught up with Issa on the sidelines of the recent FIATA World Congress in Cape Town, South Africa as he shared some further thought.
FT: What is your take on Africa at the moment?
IB: Africa, as a continent, is moving in the opposite direction to Brexit. 55 countries are committed to make the Africa Free Trade Zone (AFTZ) work so they can achieve the economies of scale to pursue investments, manufacturing on the basis of freedom of movement of people, goods & currency!

FT: What are the bright spots?
IB: Several countries are ahead of others and these include Egypt, South Africa, Kenya, Uganda, Tanzania, Ethiopia, Rwanda, DRC, Ivory Coast, South Sudan Just to name a few!

FT: What are some areas of concern?
IB: The time table the African leadership have committed themselves to this project - is it feasible? How fast can the open sky be achieved in real terms?

FT: How can logistics open some doors?
IB: Logistics is key and FIATA has been singled out as one that can support this journey! Without the "wheels of commerce" fully inducted it will be a challenge. This ties into the liberalization of the open skies policy in Africa which is within this frame work - how else can they achieve freedom of movement of people, goods and currency without opening the skies? Particularly when infrastructure cannot support the planned drive.

FT: Can you offer a view of Southern Africa?
IB: Southern African countries are set to take maximum advantage of the AFTZ - this can be beneficial to them!

FT: How can the success of a place like Cape Town lift the rest of the continent?
IB: Cape Town is set to play its role as a regional player.

FT: What can people interested in growth and the future begin to build in Africa?
IB: At minimum a sales and contact representation in Africa - then build from there as things get clarity!
Policies are clear, attracting investments because the availability of natural resources and the keenness to do business are there.

FT: We hear of Rwanda in the same breath as Singapore? Can you comment?
IB: Commitment to make change is quite visible!
The winds of change are shaping Africa. We have far too many heroes versus villains, as witnessed in the past. The young generation 35 and under comprise approximately 70% of the population so delivering tangible results is a call of the hour!

More Thoughts On Air Cargo

Traditional Forwarders Playbook

We should make no mistake, if the traditional forwarder does not embark on innovation, it will be wiped out.
There is a process that demands that everyone get on board, catch up, and embrace the new thinking of this modern age.
What suffices today is outdated tomorrow. Those that are content with today's deliverables are in for a surprise.
The emergence of virtual forwarders is because the traditional forwarders have left all the windows of innovation wide open for newcomers to jump in.
So better think of what the customers of tomorrow want, while keeping innovation and talent development moving forward on a priority basis.
All effort must be raised toward more investment and forward-looking activities.

The Human Factor

One final point on this—the best and worst asset remains the human element.
It is humans that make or break organizations.
I see no change to this narrative.
I recall that the popularized "y2k" did not stop the world.
Having said this, there is adequate space for virtual forwarders (VF), but only those that will base their offering with complementary skills—this will be crucial in the long run.
Geoffrey