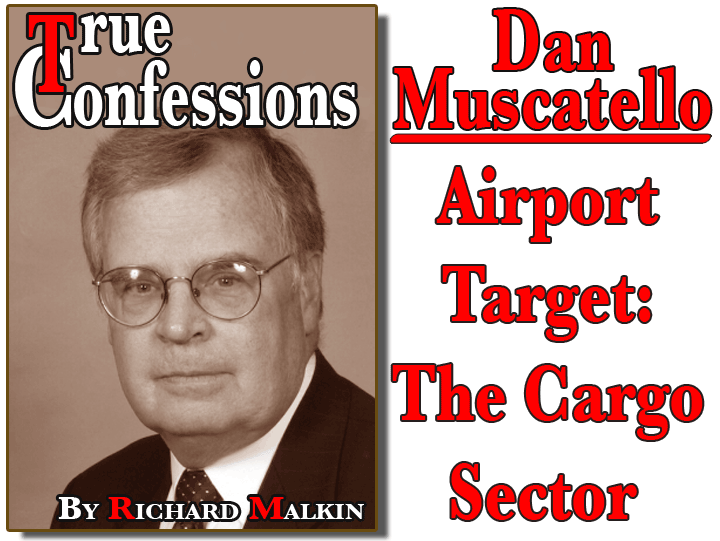 Appeared originally on February 10, 2015
Described in its simplest terms, the design and construction of an airport are for safe aircraft takeoffs and landings; and in between is Dan Muscatello who has spent more than three decades in the public and private sectors wrestling with all manner of cargo problems and strategies. Over the years, like a planter sowing seeds he has applied his expertise and progressive outlook around the world. His proven talents as a development strategist for "both the business and physical facility planning of an air cargo complex, as well as the integration of an ancillary and logistics support services," rank high as an authority.
In my interviews with top-level air cargo executives, it has been a common practice to seek respective designations of the world's three best cargo-handling airports. When I put the same question to Muscatello, he declined, asserting that to do so was "virtually impossible." He explained that airport operations are vastly different, especially since "comparable criteria" are not immediately apparent. Also—and this is strikingly significant—the airlines, not the airport, perform the cargo handling, and "their levels of emphasis and performance vary dramatically."
In contrast to the above, Muscatello suggested three characteristics that a "good cargo operation" will have and open to airport contribution: (a) physical planning for transfer and/or O & D activity; (b) a rate structure that produces a fair profit for cargo operations and building management; (c) along with off-airport businesses, "strategic integration" of airport cargo operations.
For the rest of the story, click here.